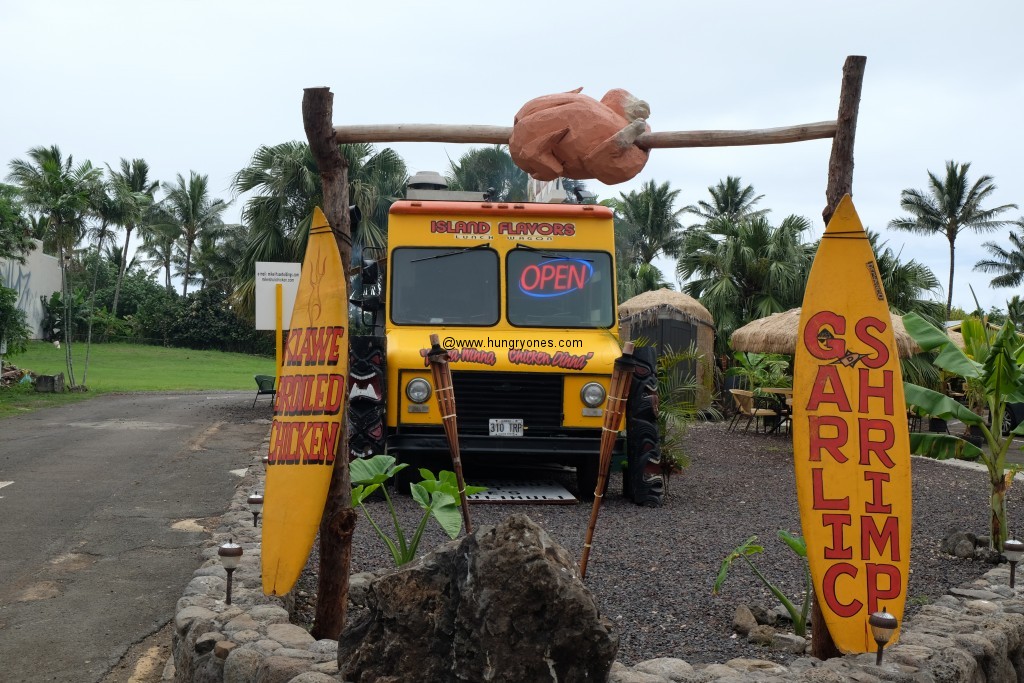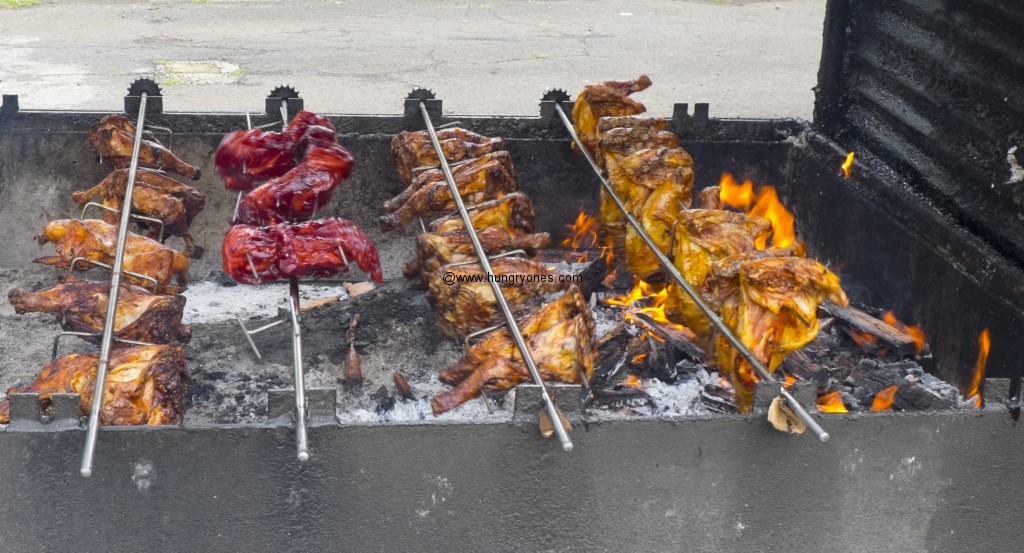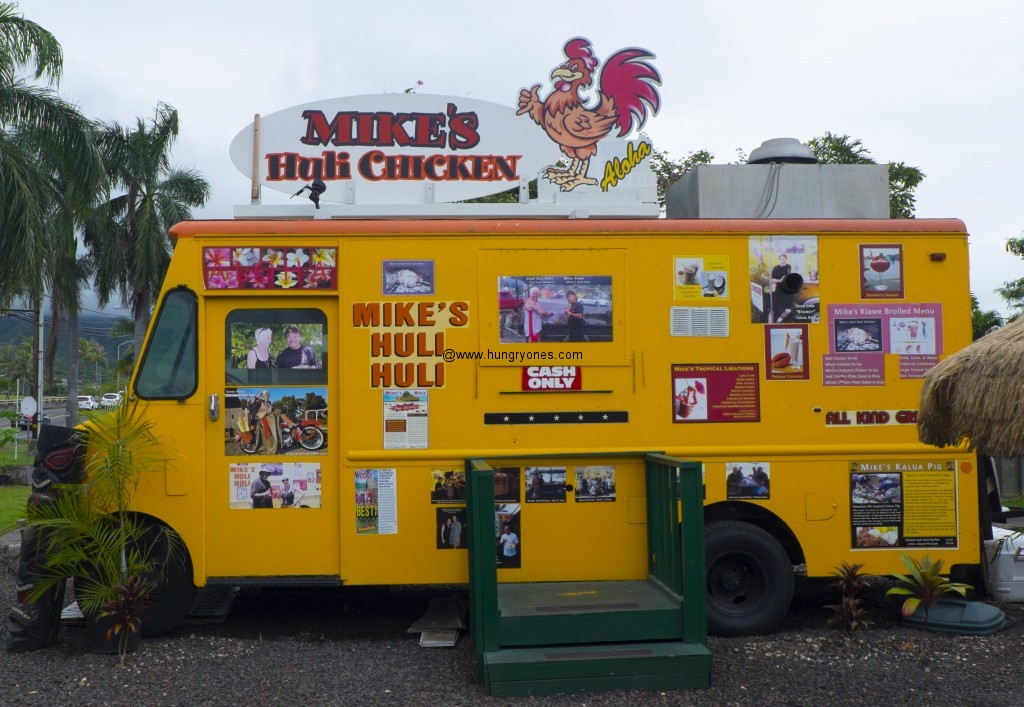 Smoke was rising into the sky.  Flames licked the chicken as it slow turned over the grill.  Huli huli chicken the sign said.  I tried making it myself and I didn't die afterwards.  Yet the experience was less than satisfying.  Mike's was highly rated on yelp and I was excited to try the chicken here.  Service was swift and I could smell that sweet scent of kiawe wood grilled chicken.  The dark skin was crunchy.  The meat tender and moist.  Sweet flavor of the huli huli sauce and chicken was delicious.  Best huli huli chicken I have ever had.  🙂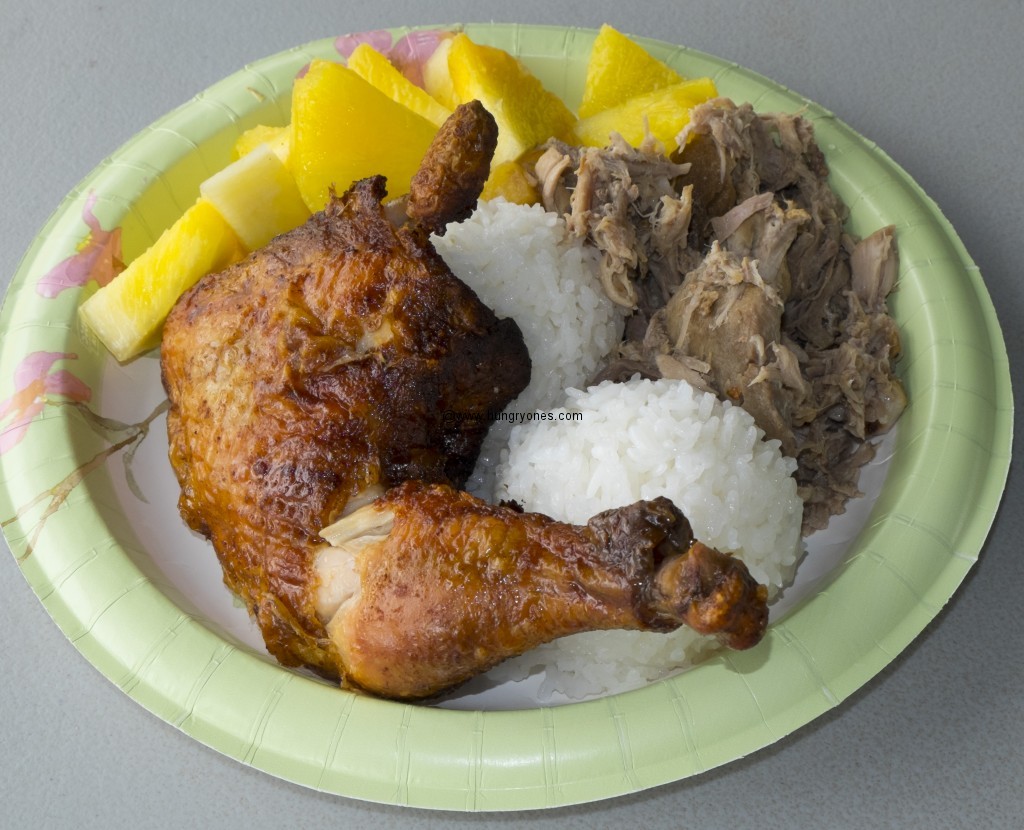 Kalua pork was made in an imu oven.  Tender pork with flavors of smoke, pork, and a bit of salt.  One of the best kalua pork plates I've had.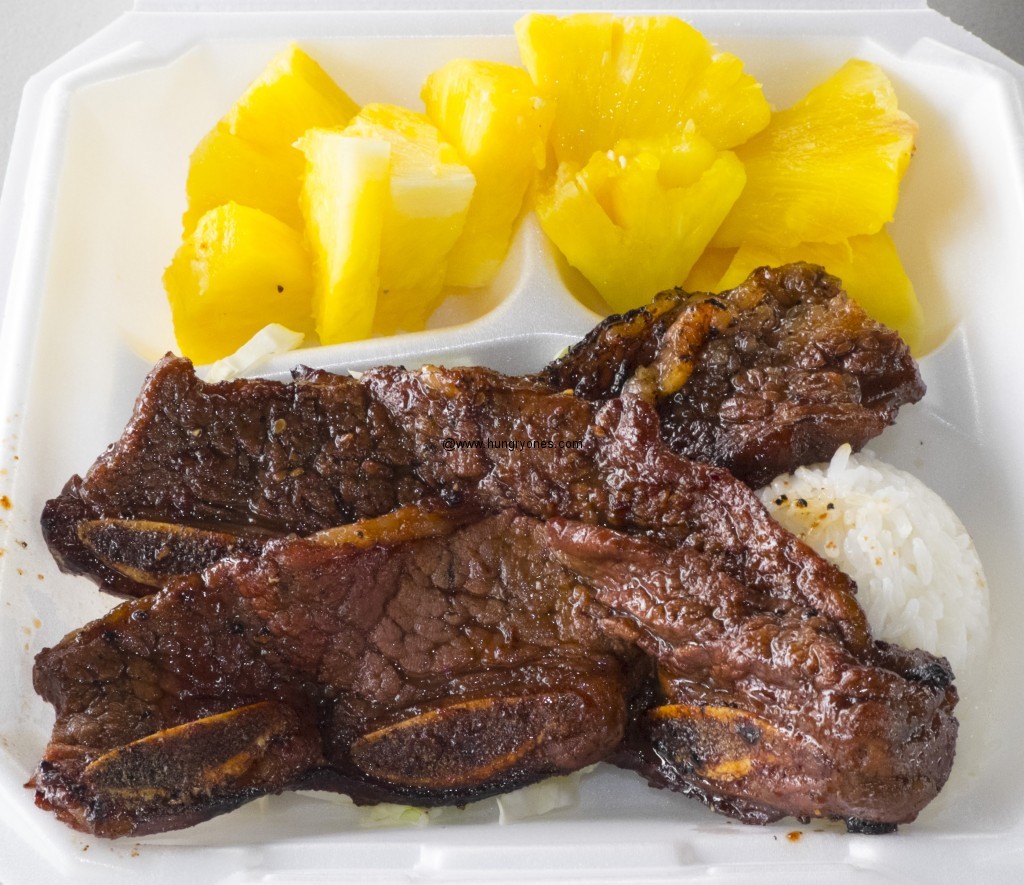 Kalbi ribs were tender and the flavors of the sauce, the smokiness, and the beef were well balanced.  One of the best kalbi dishes I've had.
Pineapple was grown in Hawaii.  There is a juicy sweetness to Hawaii pineapples I have never found anywhere else.  In California most of the pineapples I see were grown in Costa Rica.  Flavor is way less sweet and really kicks you hard when eating it.  This Hawaiian pineapple is so sweet and goes down smooth.  🙂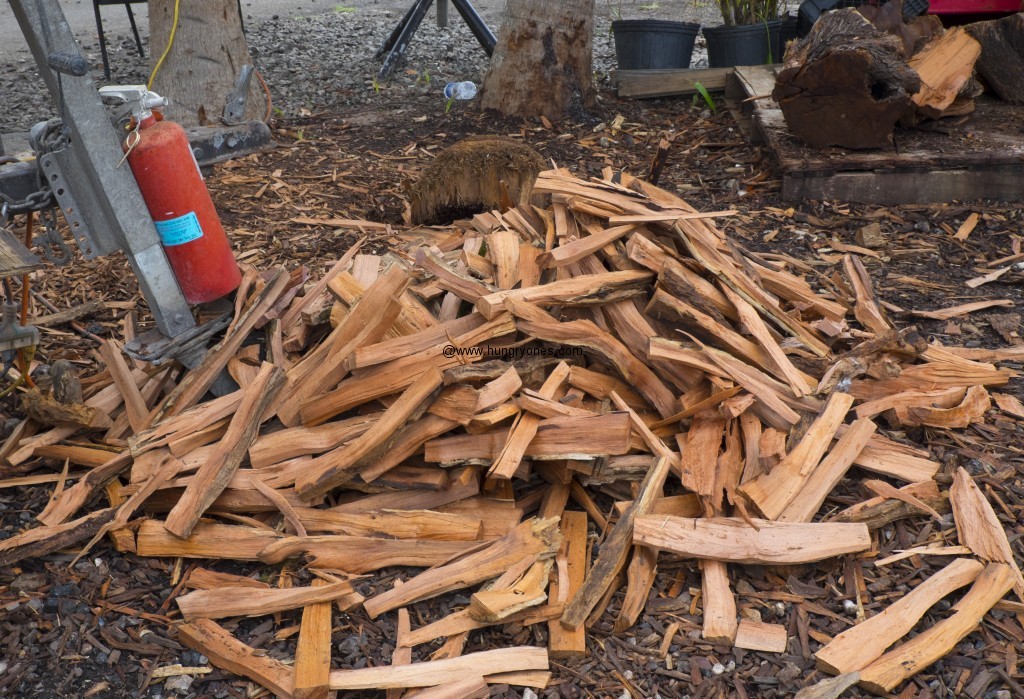 Food was so good I couldn't get enough in one meal.  I ate here twice in one day.  Flavors perfectly match my palate.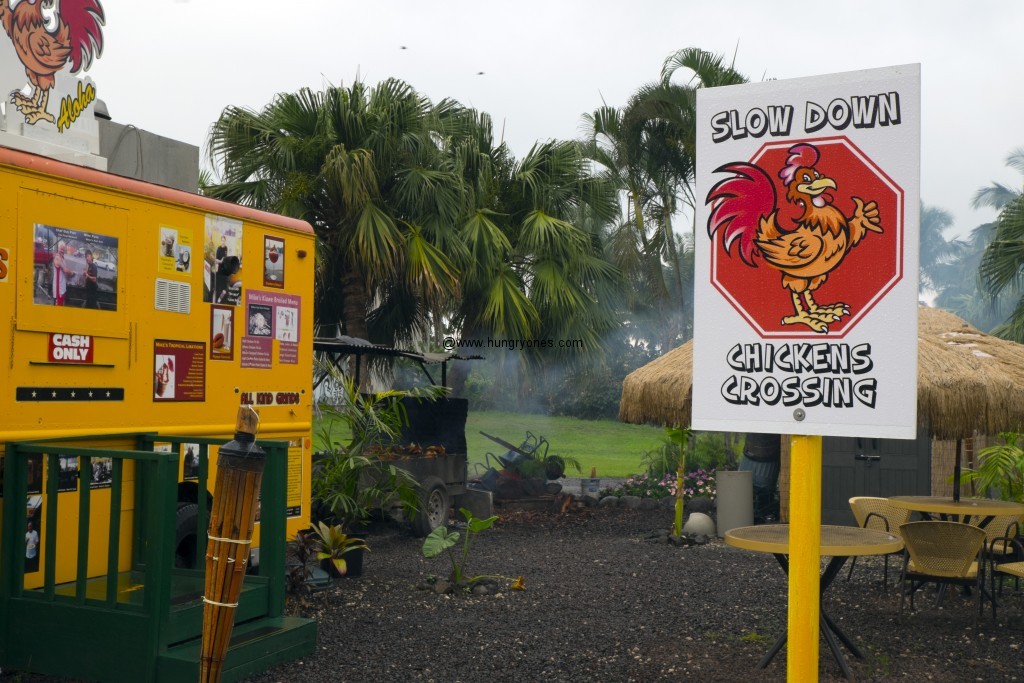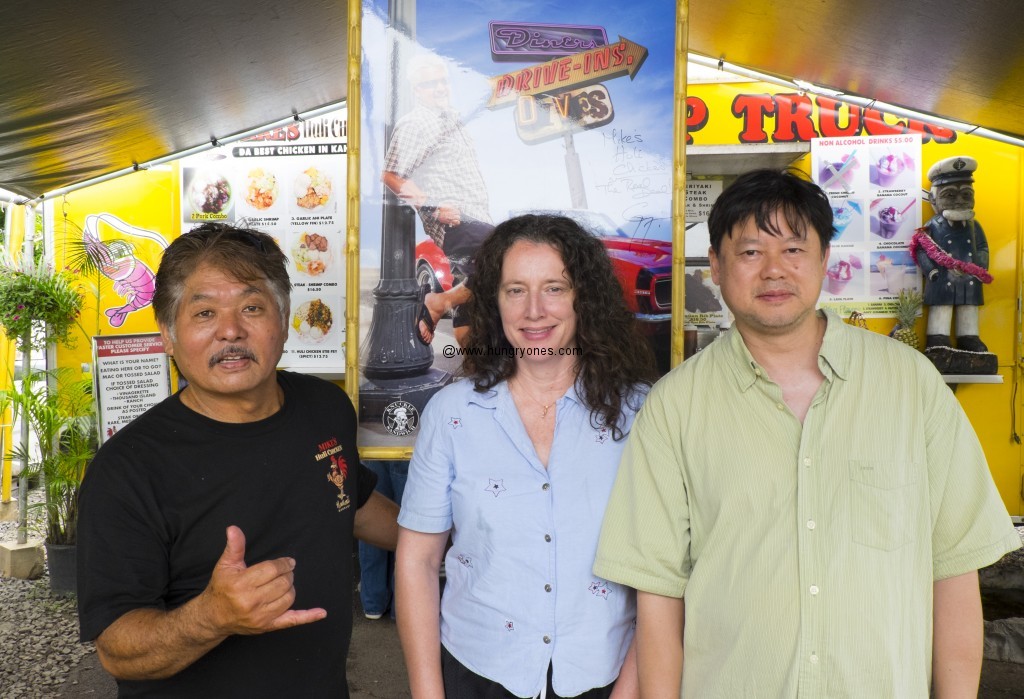 I was lucky enough to meet Mike as he was checking on his customers.  Real nice guy who didn't mind taking a photo with us.  He told us about how he prepared his kalua pork and his meeting with Guy Fieri.  This is one of the coolest places I've ever eaten at.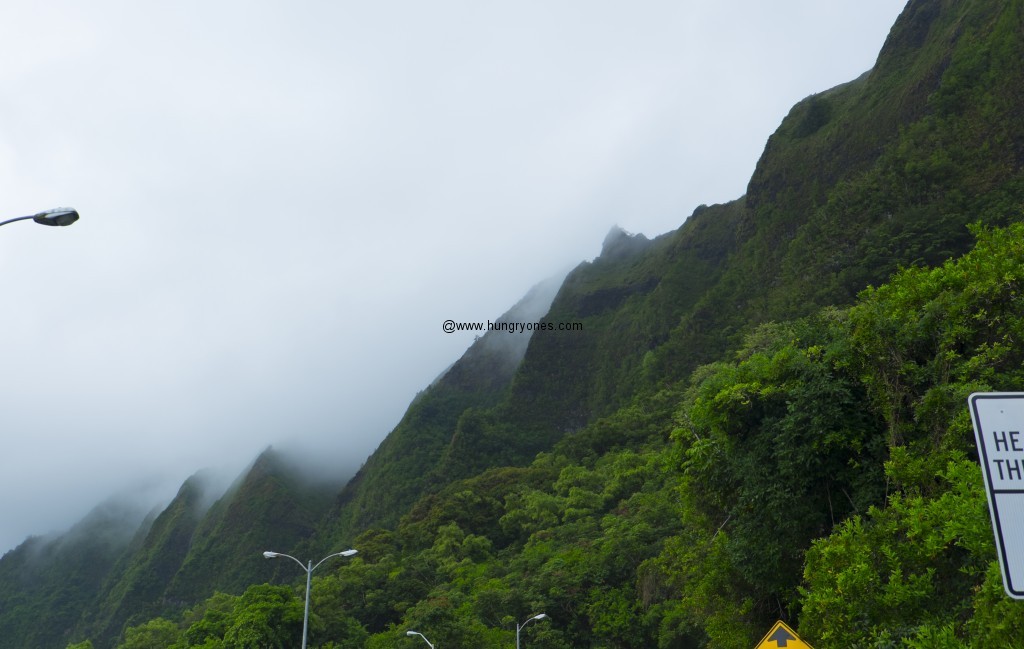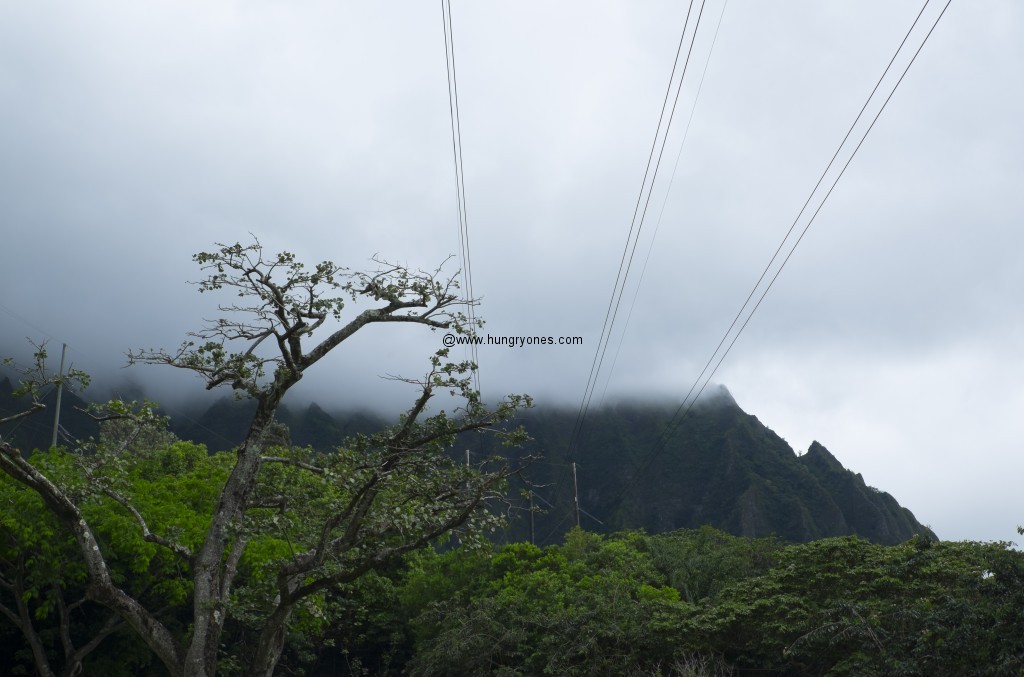 Mike's Huli Chicken
47-525 Kamehameha Hwy
Kaneohe, HI 96744