Sun rises in east
Red oak smoke billows from grill
BBQ rib breakfast awaits.
Scent of red oak is in the air.  I follow like a lemming to the sea.  Smoky aroma guided me through the La Jolla farmer's market to Corbin's Q.  Faye of Faye's Fork told me I could get some good bbq from Corbin's Q.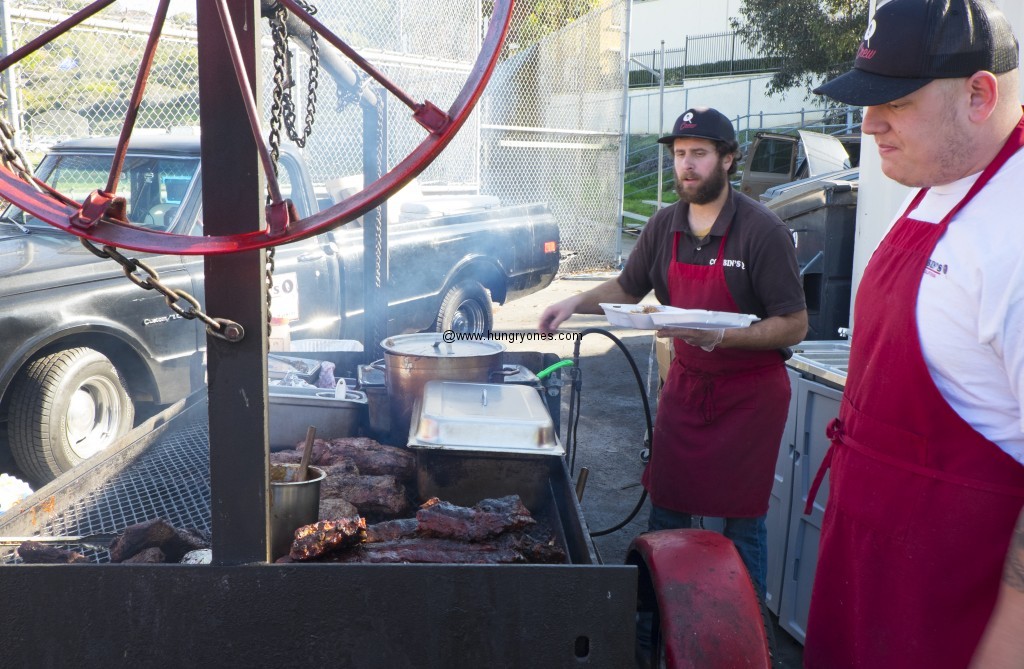 I met Corbin and he told be about his Q and gave me some samples to try.  Good guy.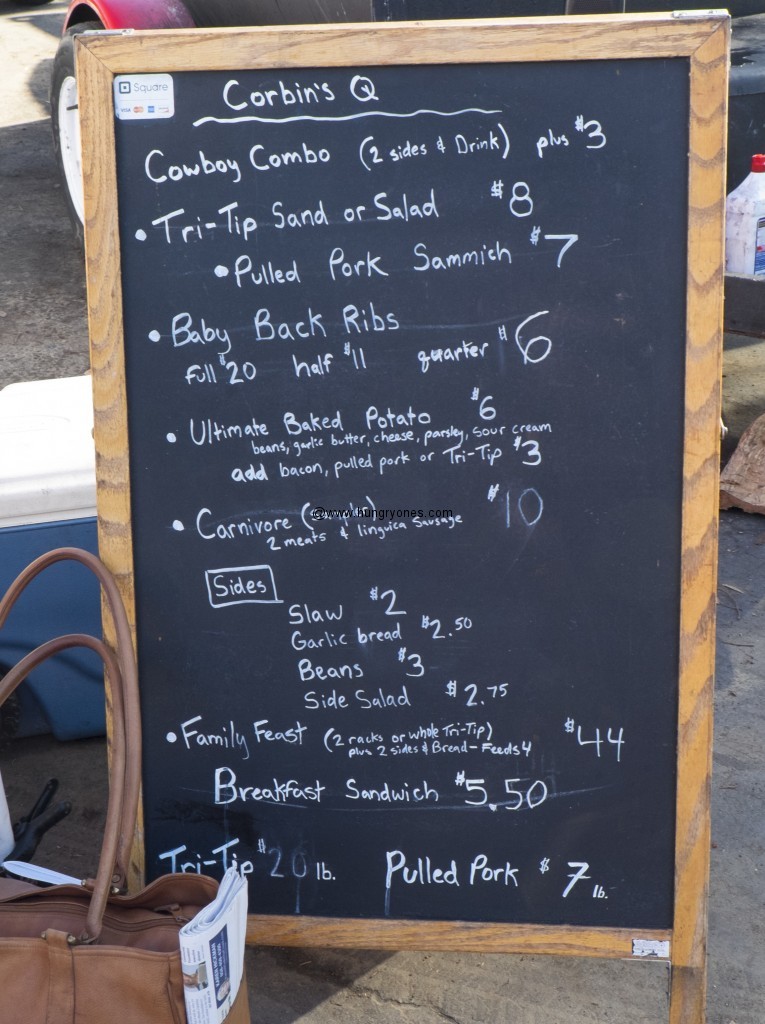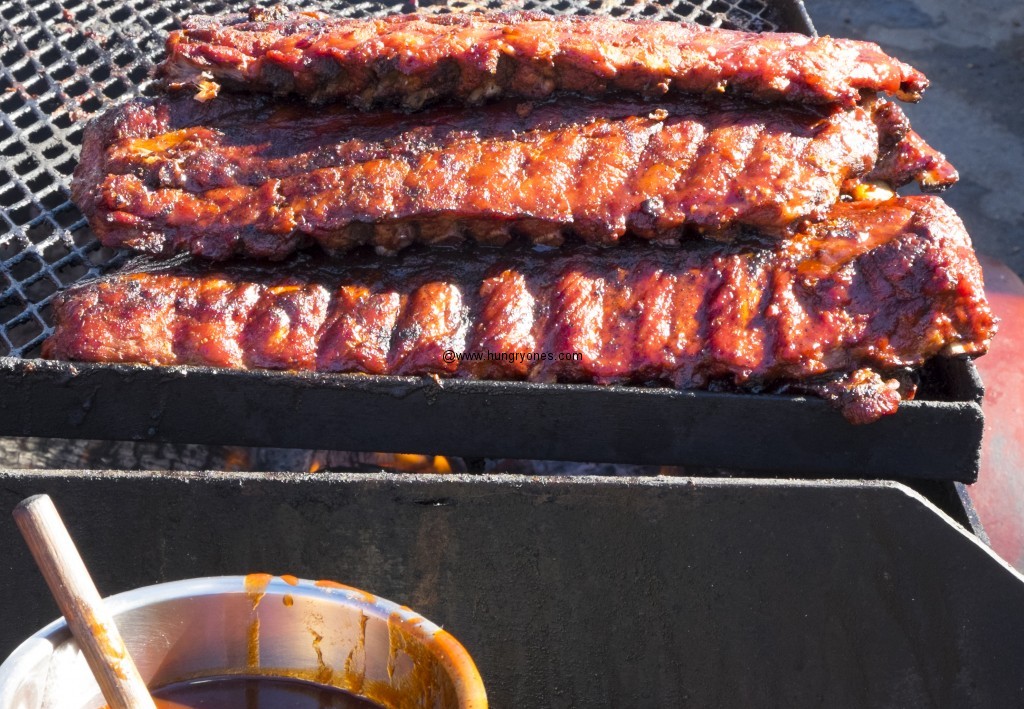 I enjoyed watching the flames caramelizing the bbq sauce on the baby back ribs and charing the meat on Corbin's grill.  Ribs have nice smoky aroma and the carmelized sauce give the juicy ribs a delicious sweet flavor.  I add some sauce which gives the ribs more sweetness and a bit of tang.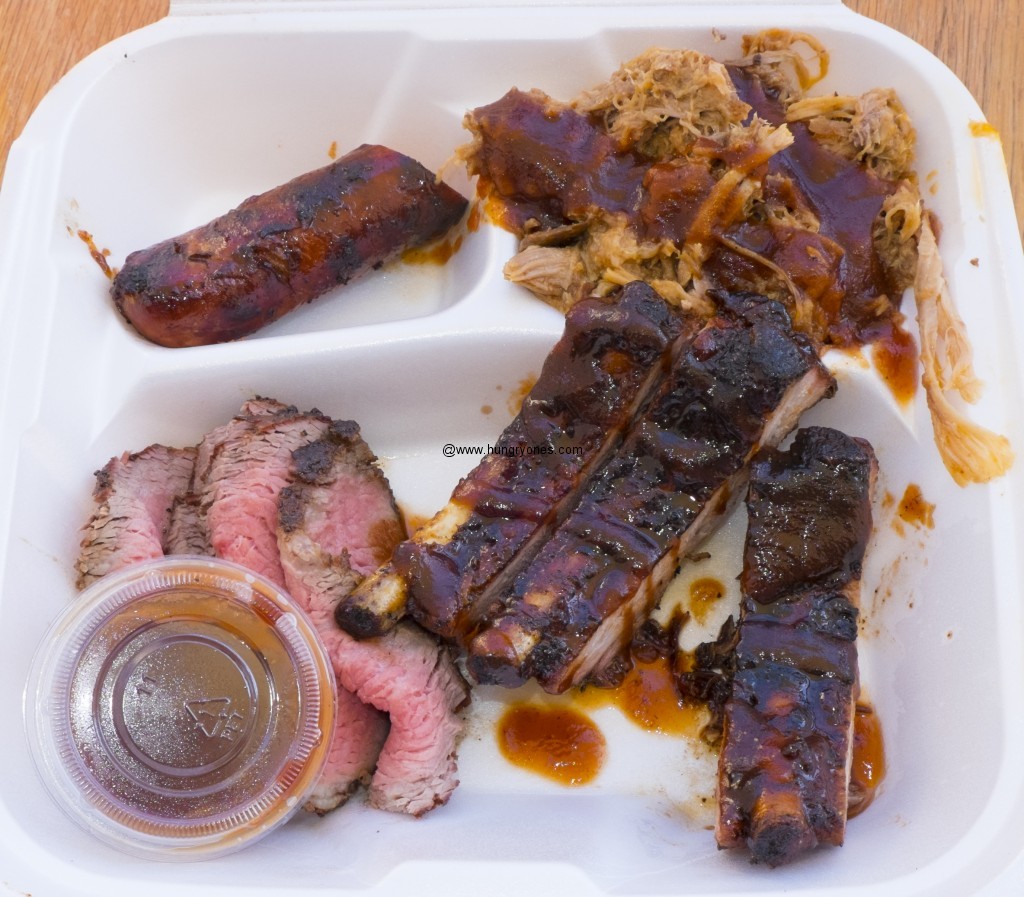 Trip tip was very tender and juicy with delicious smoky component.
Pulled pork was tender, juicy, and a mix of smoky, sweet, and tangy flavor.
Sausage had a delicious savory flavor.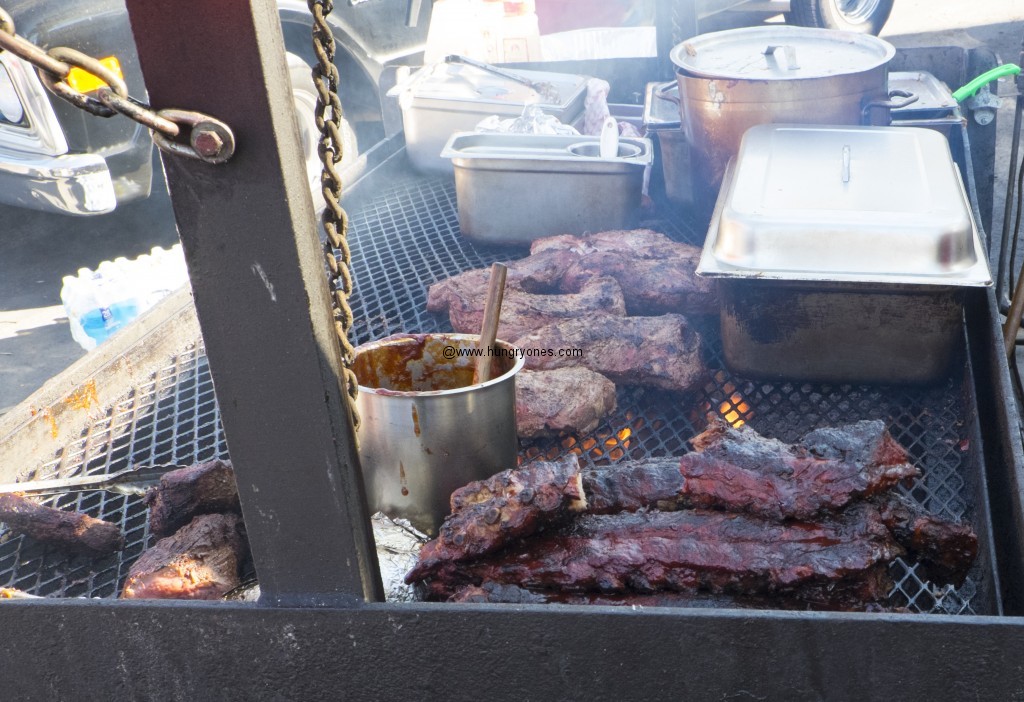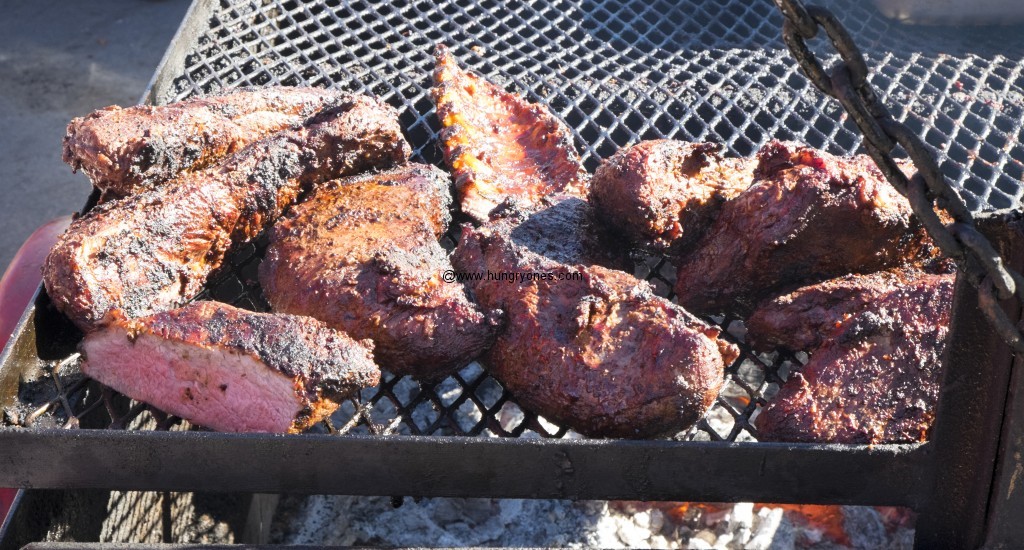 While all the meats are tasty it's the baby back ribs which keep bringing me back.  Corbin's Q is a great spot to start the day.  🙂
Corbin's Q @ La Jolla Open Aire Farmers Market
7335 Girard Ave
La Jolla, CA 92037
Sundays 9-1PM