From the outside the restaurant looks very unassuming and small. Inside the aroma's are pleasing and the small area for seating does not seem to matter as people come and go rather quickly. Probably on their lunch break.
I order my usual chicken rolled taco's with guacamole, beans and rice. The guacamole is fresh and the spices taste wonderful, just wish I had more! The beans, cheese and rice are just the standard average like you'd get from El Torito. The rolled taco's are a bit crunchy, the chicken is good. You can't beat the price for all the food you get!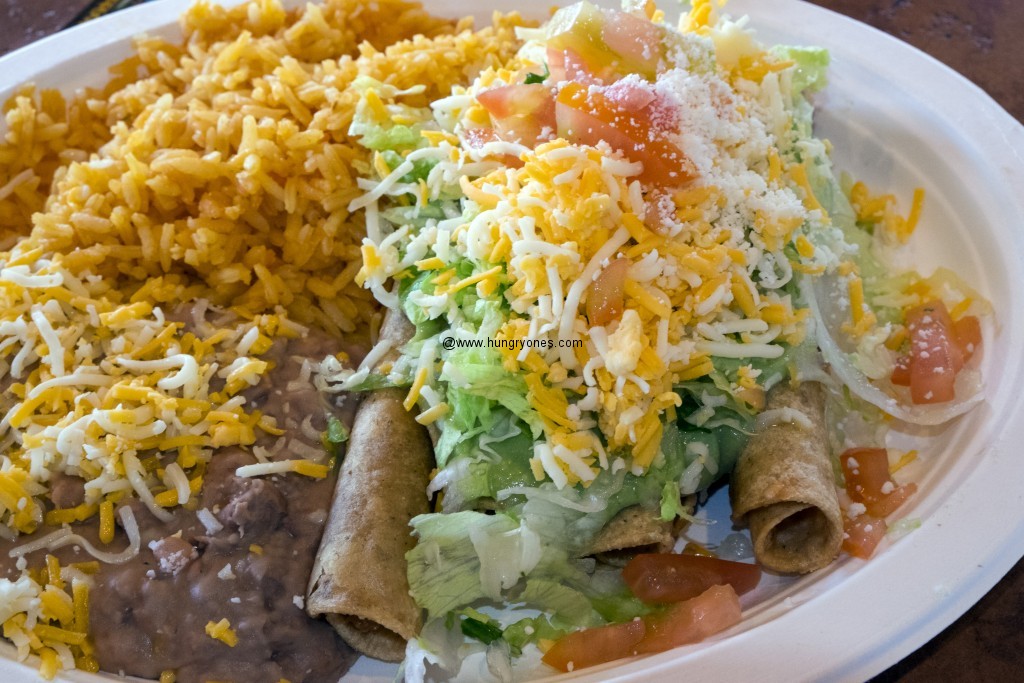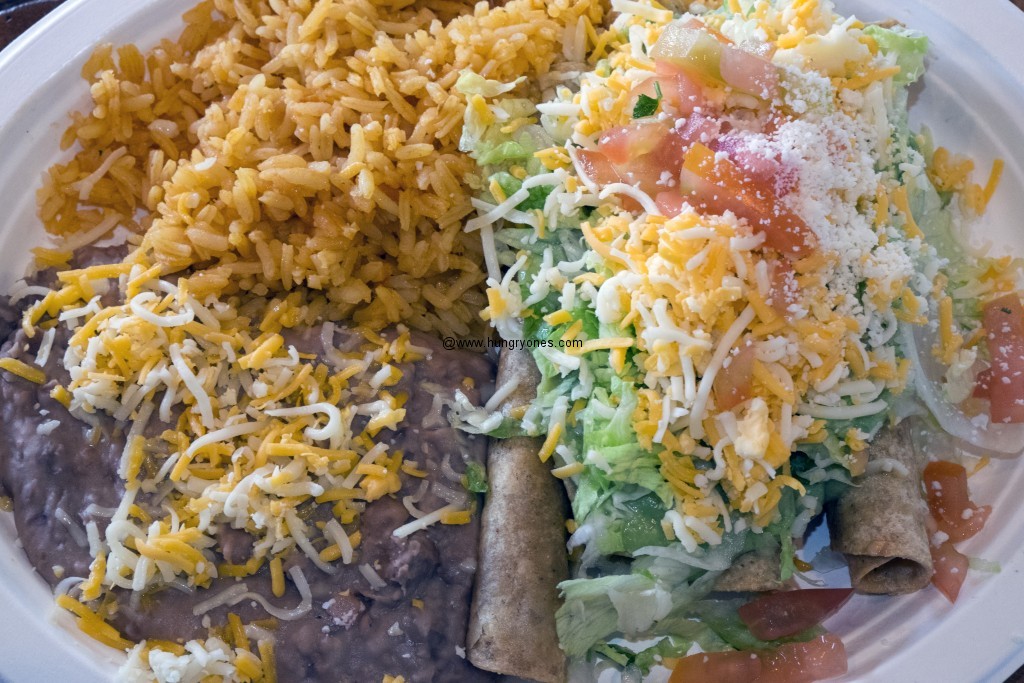 Next time I'll have to try out different menu items. The Posole soup sounds good with pork or chicken, hominy, garlic, and chili. Or maybe a Chimichanga.