"He lept for Aza Chorn, fast as a cheetah; as a mamba; as an ink-black thunderbolt. Yet, when they brag amongst themselves, the cats and snakes and sheets of lightning use one ultimate comparison, albeit sparingly. Fast as a warpsmith."
Alan Moore – Miracleman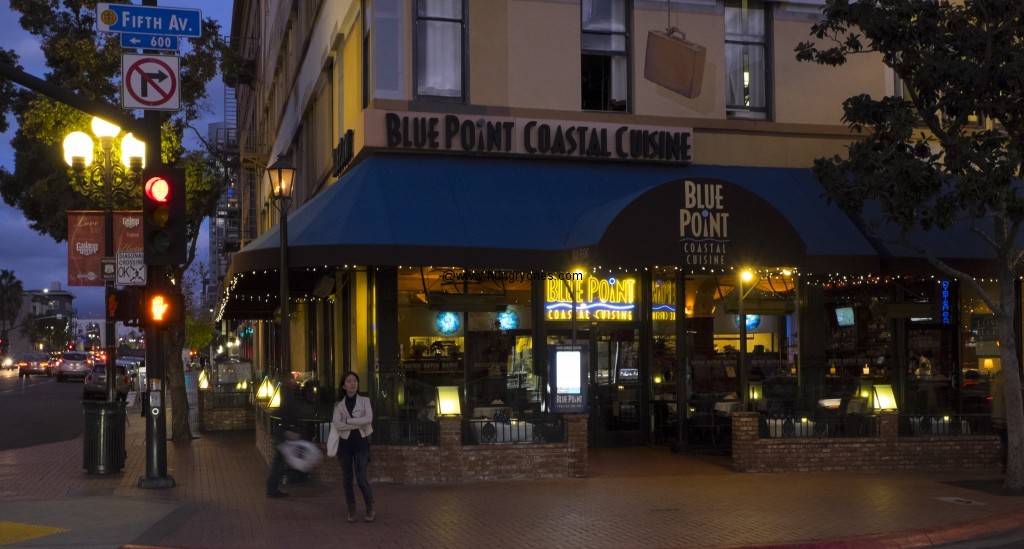 There use to be more of these old brick buildings downtown.  Lends a sense of history to the atmosphere.  We were warmly greeted by the manager and hostess.  Hostess said our booth was her fav in the house.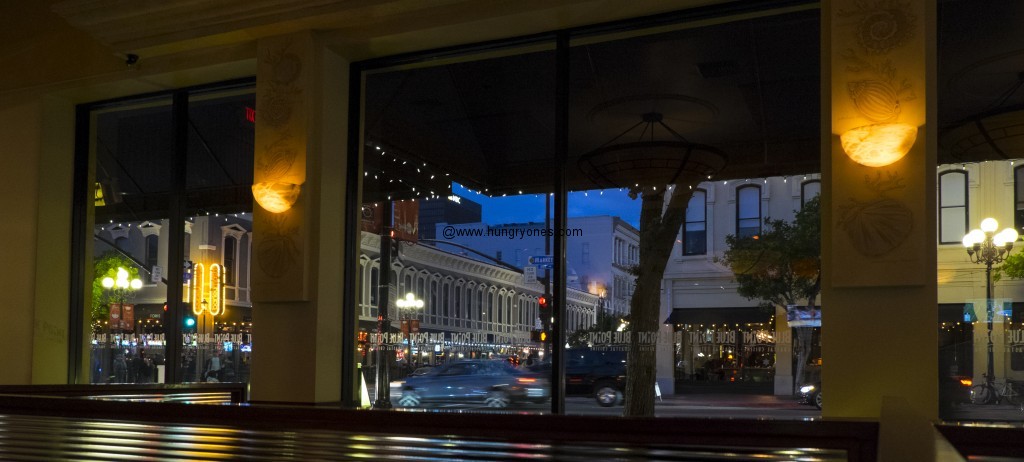 I could see why.  It was quite plush and a bit elevated affording an excellent view of the street and a pretty good view of the salt water fish tank.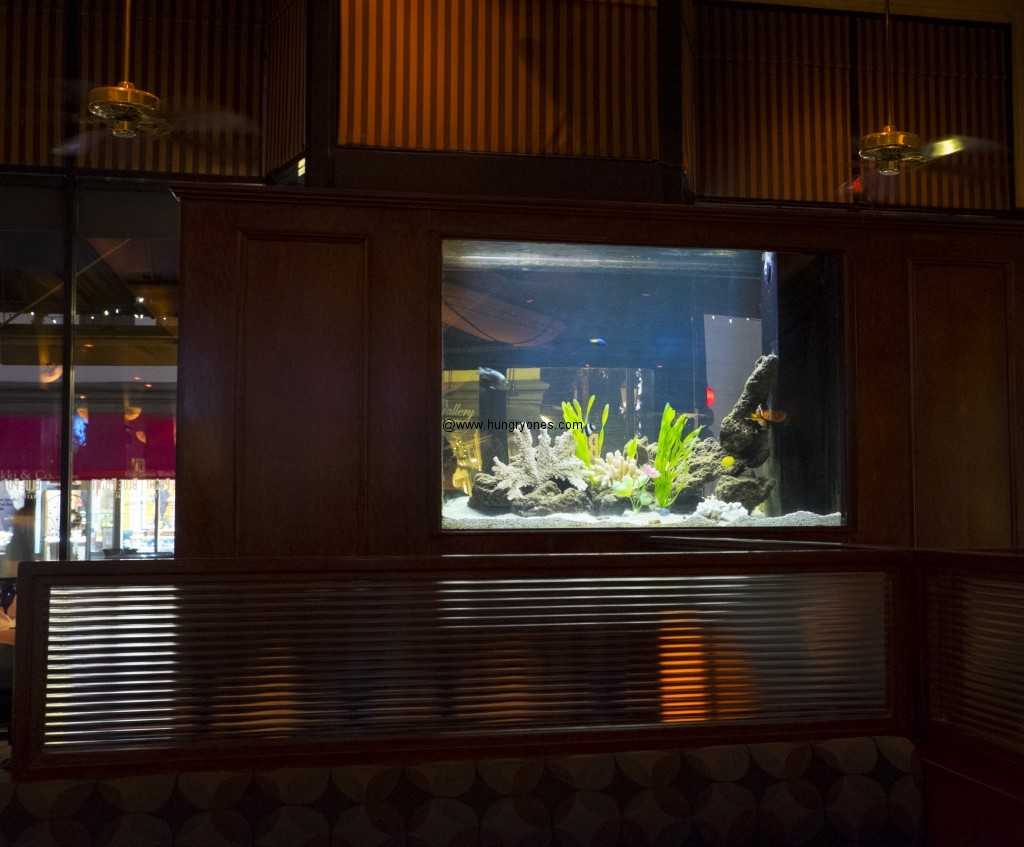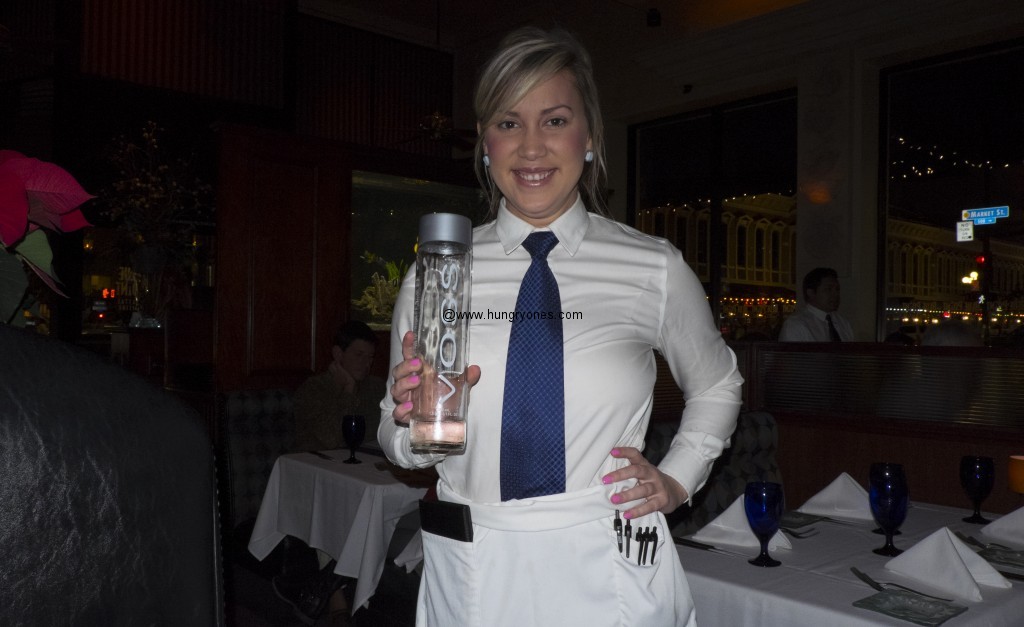 I was relaxed as Abby our waitress was keeping my Voss filled and found answers to all my foodie questions as she served our meal.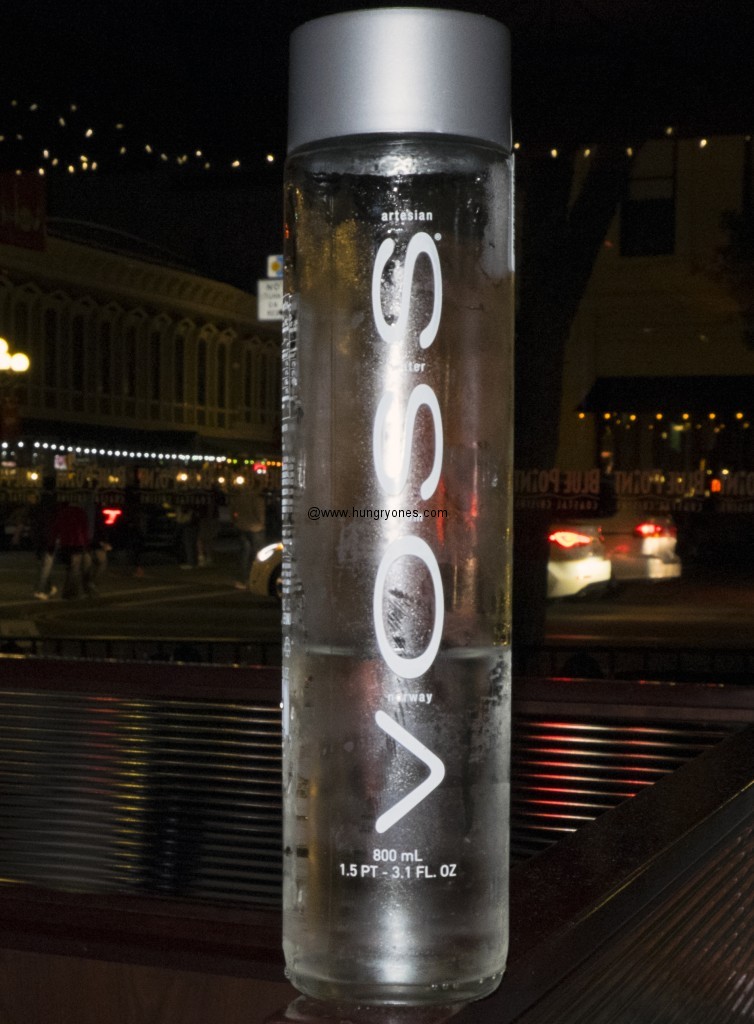 It's my fav drink chilled near freezing.  Love the crisp clean unique flavor.  I also liked the house filtered water.  It was crisp and clean like the filtered water I get from the PB water store.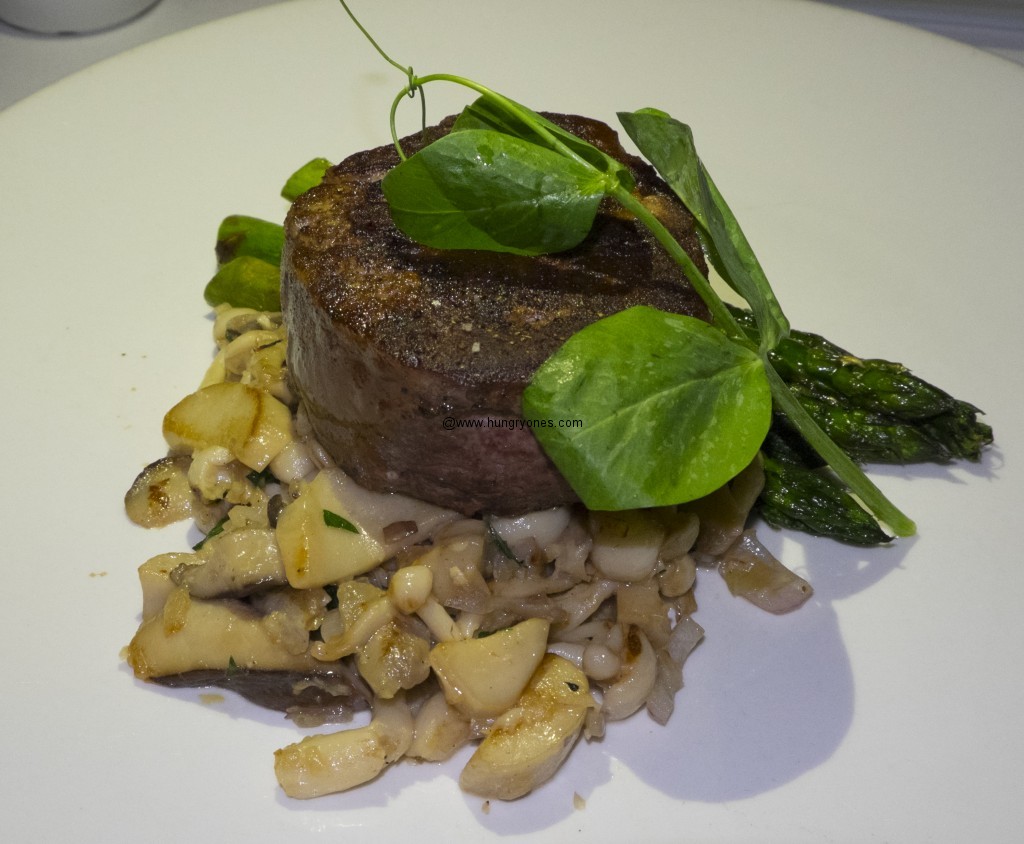 Dry aged prime filet mignon came with an option of sauces but I ate it plain and savored the rich beef flavor and the seasonings on the top bark.  Tender and juicy cooked to medium as requested.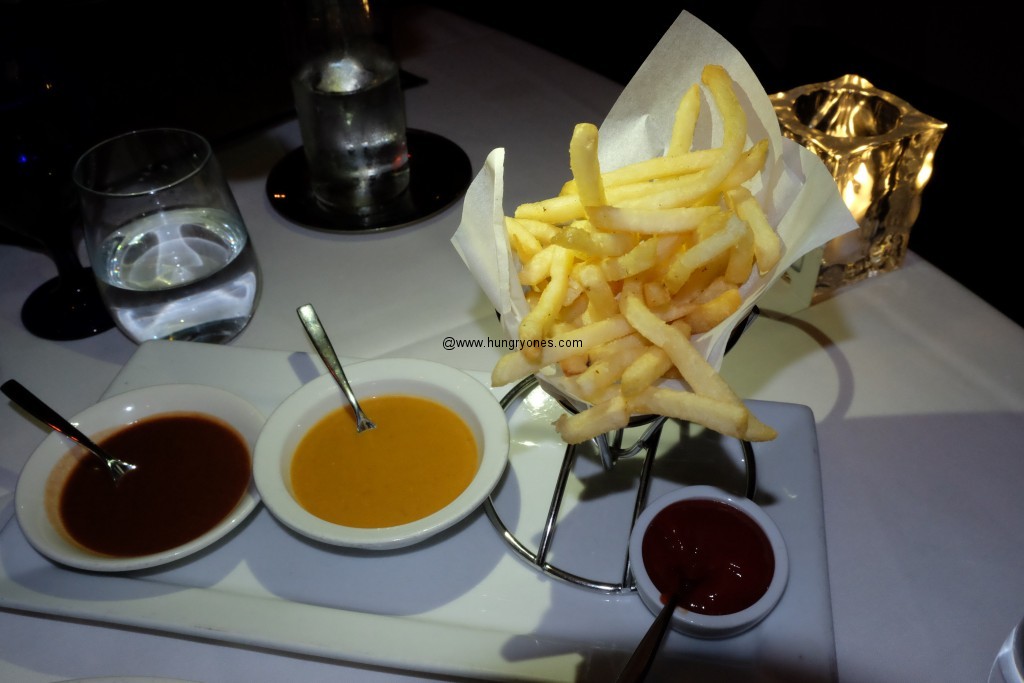 French fries were the standard fast food fry cooked perfectly in fresh oil so there was no after taste.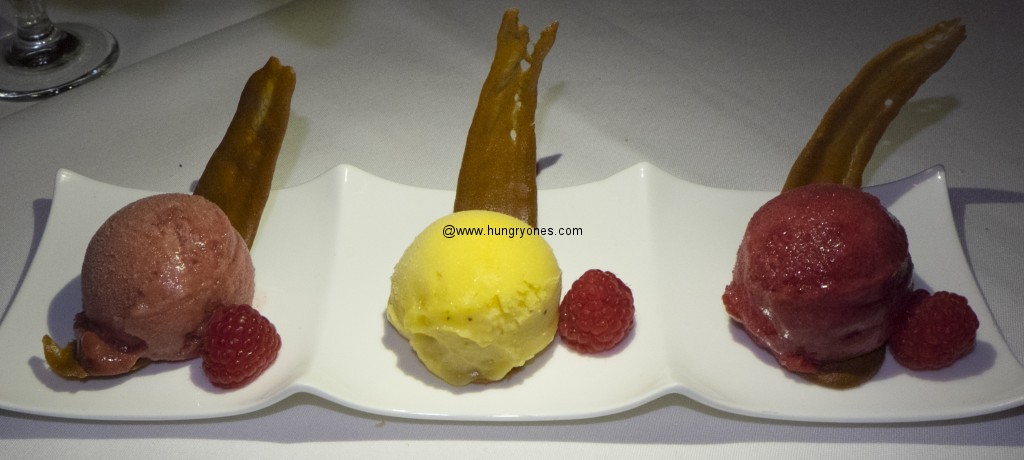 For dessert I choice the house made sorbet trio.  Raspberry was very tart and had strong raspberry flavor.  Strawberry had a bit more sweetness.  The mango banana was the mildest of the 3 and had a very strong banana flavor.  Loved the variety of flavors from the trio.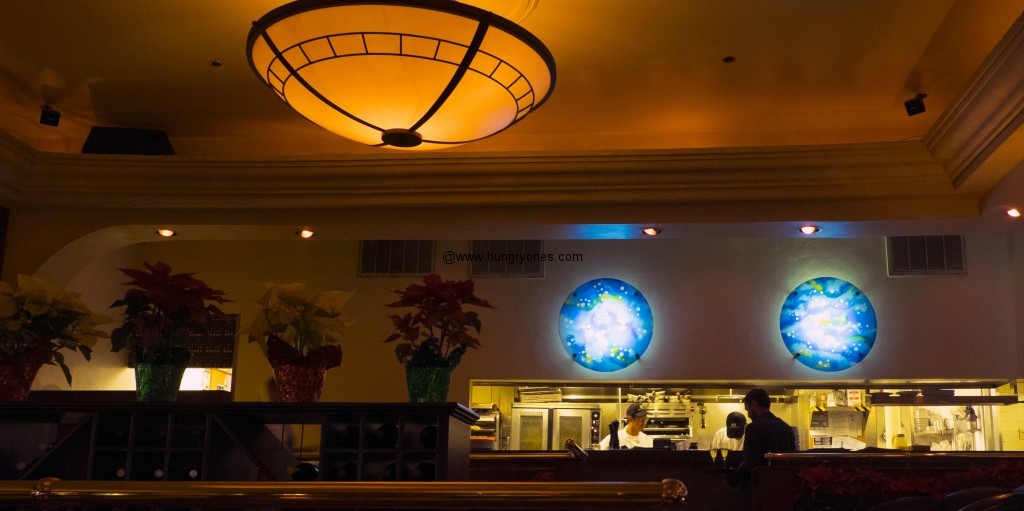 I'm use to sitting at the hard fake wood booths at Sam Woo and in a hurry to leave before my butt got sore.  I'm at a loss for the right word to sum up the experience here.  Excellent.  Exceptional.  Awesome…  Manager Carlos Novak was able to accommodate my unique requests and planned the perfect meal for me.  Server Abby with the bubbly personality kept the Voss flowing all night long and made dining here fun.  Atmosphere and the classy surroundings were first rate.    On my next dining adventure I'll ponder the question good as Blue Point Coastal?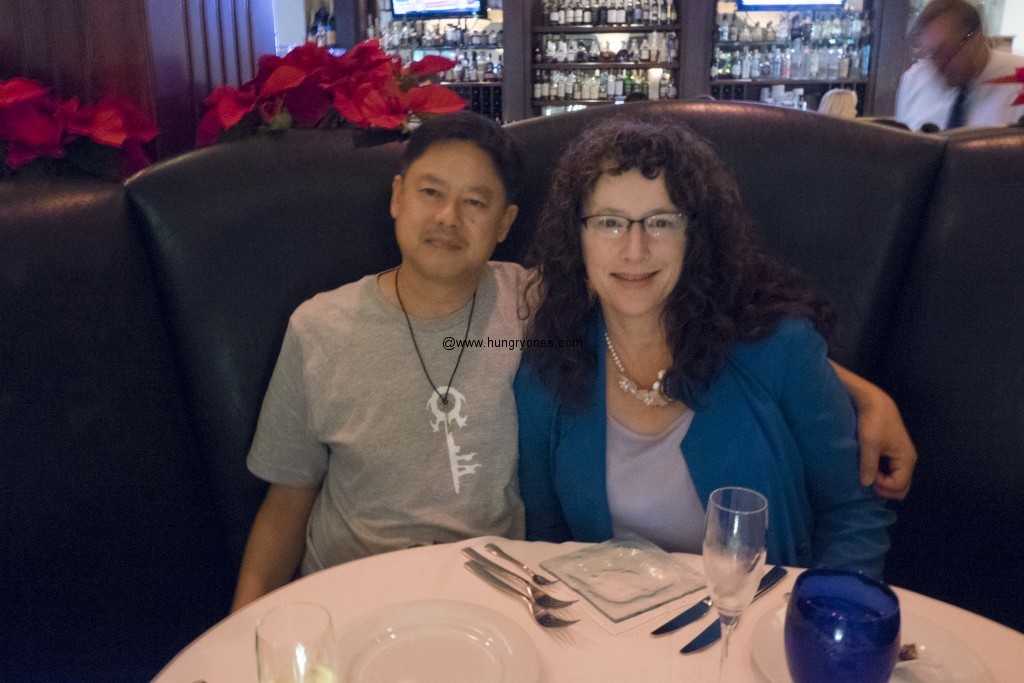 Thanks Carlos, Abby, and Blue Point Coastal for the wonderful evening.  Thanks Brad B. for this exceptional end of the year Yelp event.
Blue Point Coastal Cuisine
565 5th Ave
San Diego, CA 92101