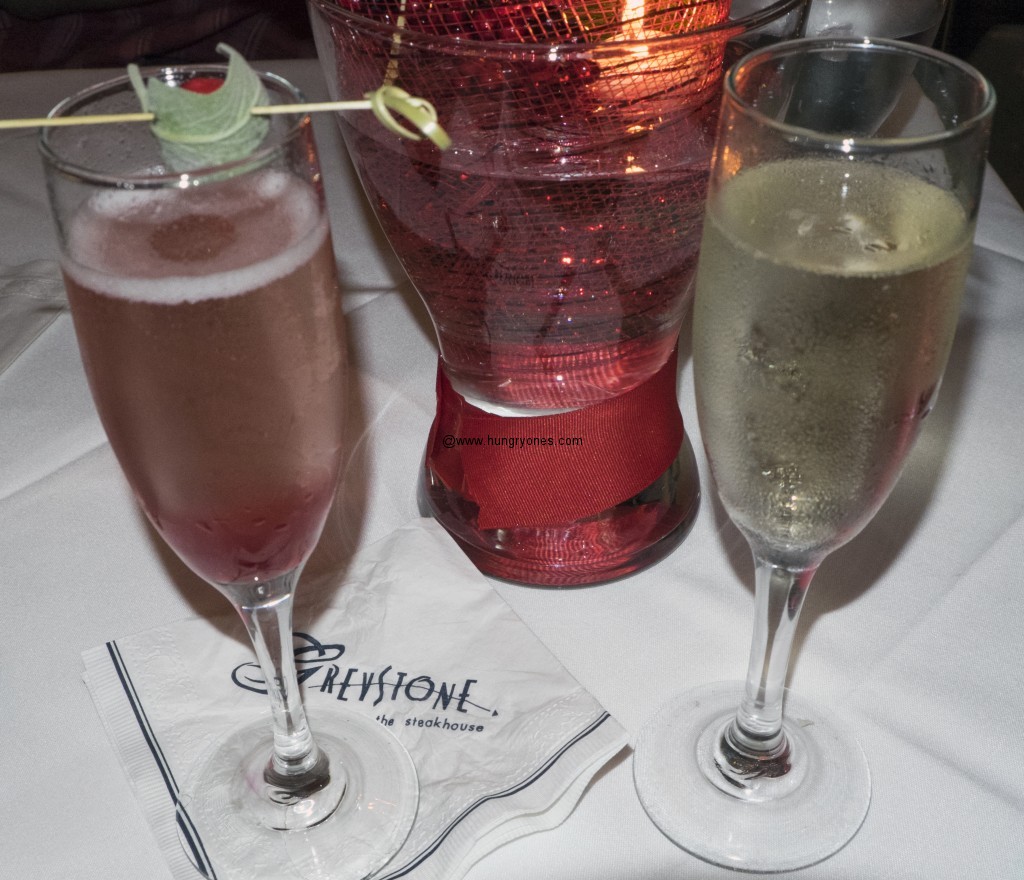 Tiffany happily greeted us at the entrance and directed us upstairs, she is really great! It was hard not to notice all the holiday lights, bows, ornaments and the large wreath adorning the center. Very nicely done with an artistic eye tying the colors into the overall theme. Each table had a small glass vase complete with candle and red holy berries.
Awaiting us upstairs was a cornucopia of delicious treats, appetizers and bites displayed in beautiful vases and cascading trays. The red and white centerpiece on the main table was eye catching accompanied by red tulips nearby.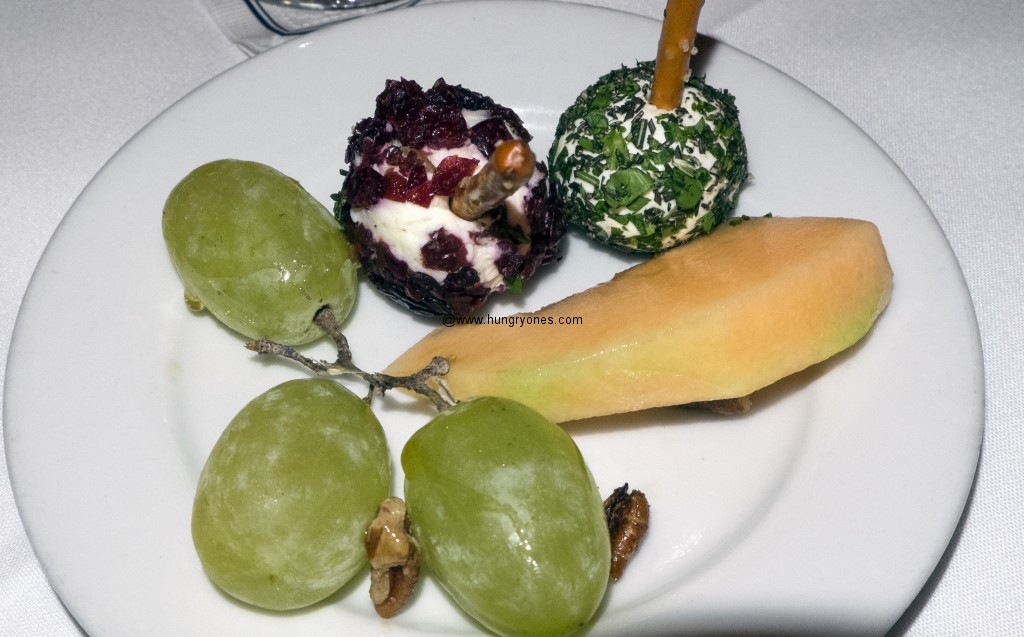 Two tables set up at the back of the room served cocktails and wine. I was impressed by the knowledgeable sommelier who steered me effortlessly in the right direction of an awesome white wine choice! Also tried out the cranberry sage prosecco cocktail, the flavors pair well together.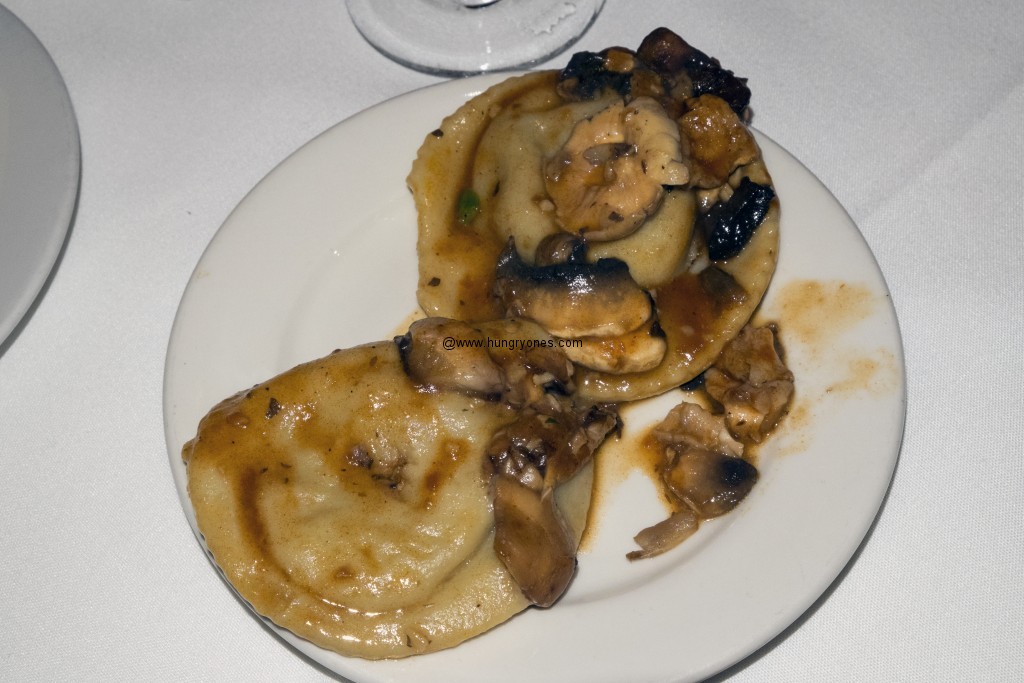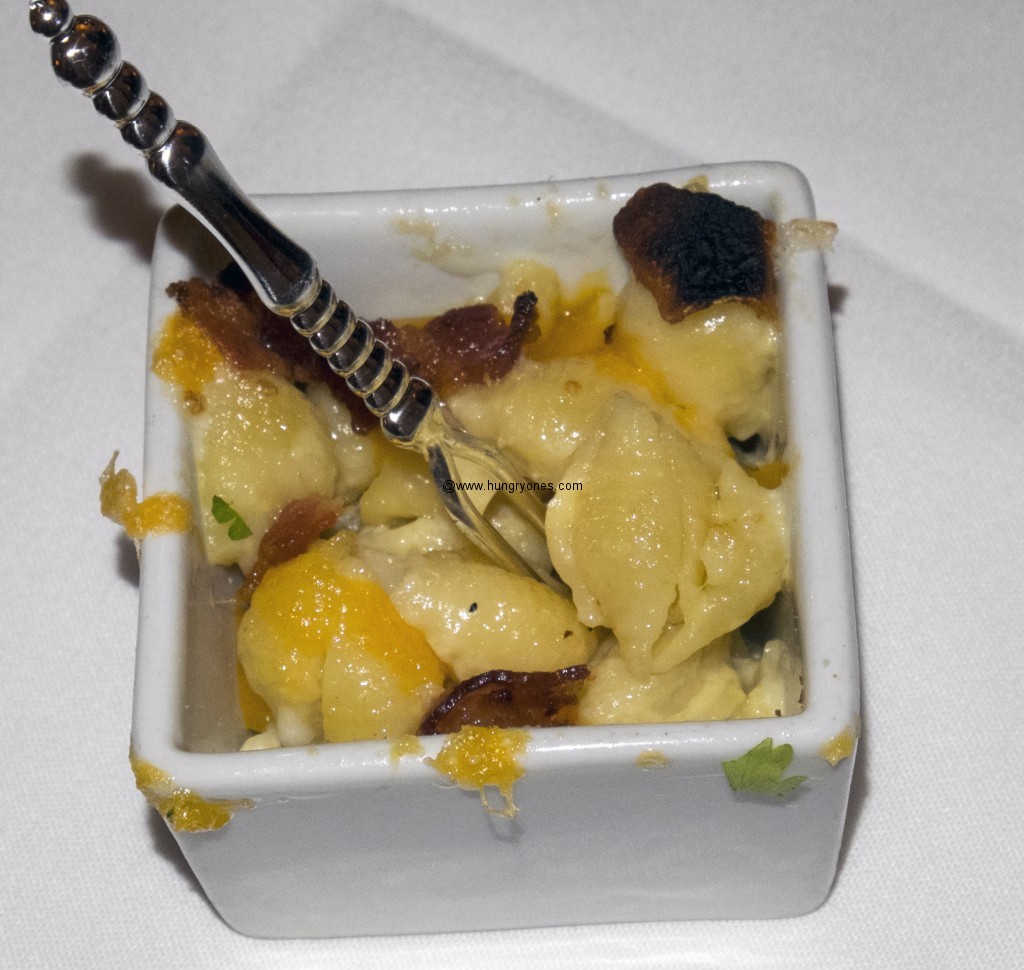 By now the band started playing trendy Christmas tunes. From where we were sitting, we had a nice view of the downstairs area. Couldn't help but notice the colorful, interesting artwork adjacent to our table and across the way.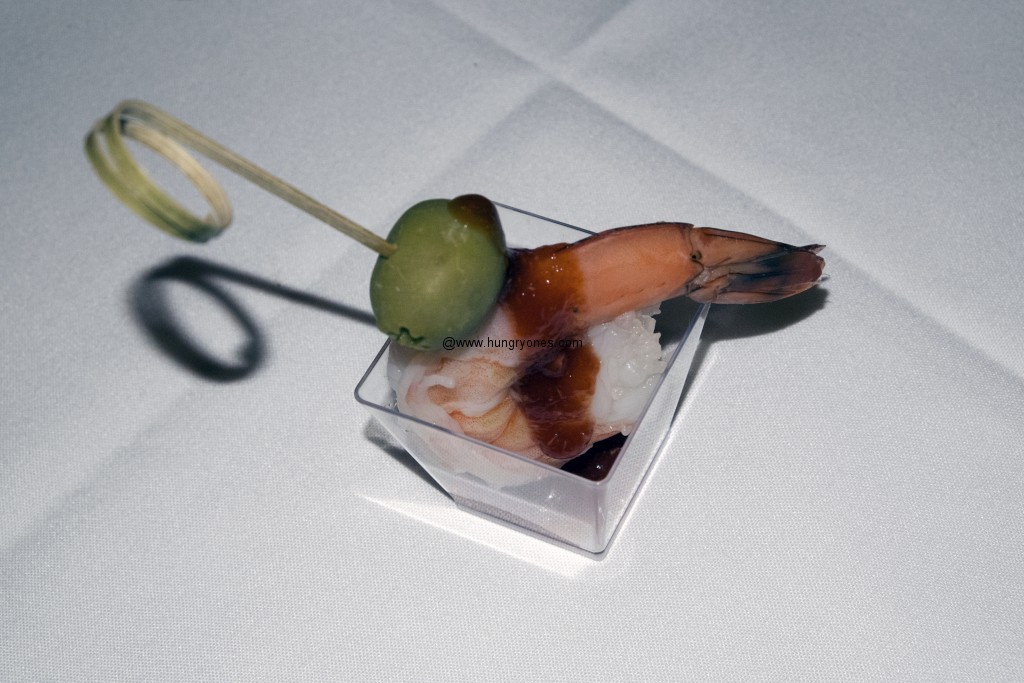 First plate; grapes, cantaloupe, cream cheese balls rolled in bacon, chives,  speared with a pretzel. Very rich and decadent. Next up the lamb ravioli with mushrooms; ravioli al dente, sweet lamb, flavorful mushrooms, my favorite dish of the night. Macaroni, cheese with pancetta was a nice surprise. White Gulf Shrimp tasted wonderful with the red sauce. Luttuce, pear, blue cheese and walnuts perfect combination. Chicken breast, very tender, loved the spices. Definitely will come back again and again for any special occasion.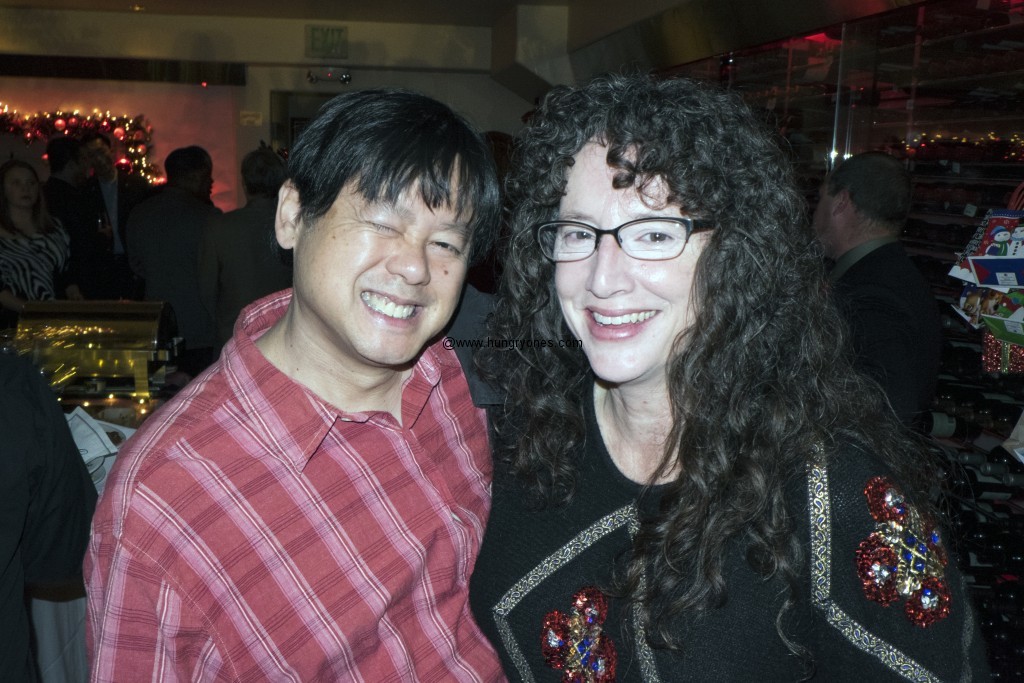 By Maggie
Winter chills night
Cold rain washes the streets clean
Steak warms the body.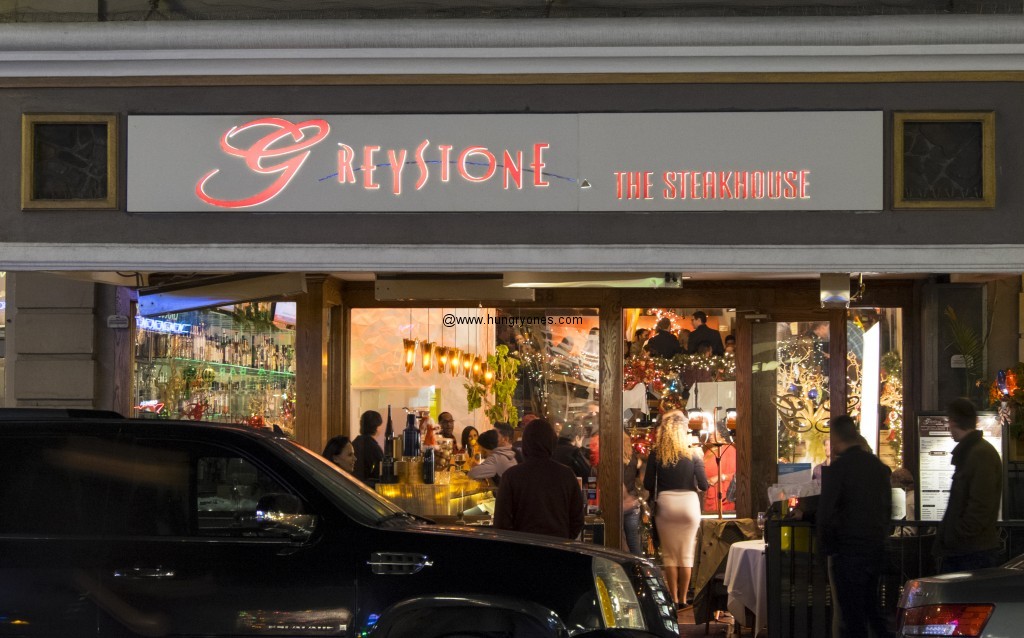 Night was cold and rain was starting.  Bright lights and music beckon me to enter.  It's warm inside.  Atmosphere is festive.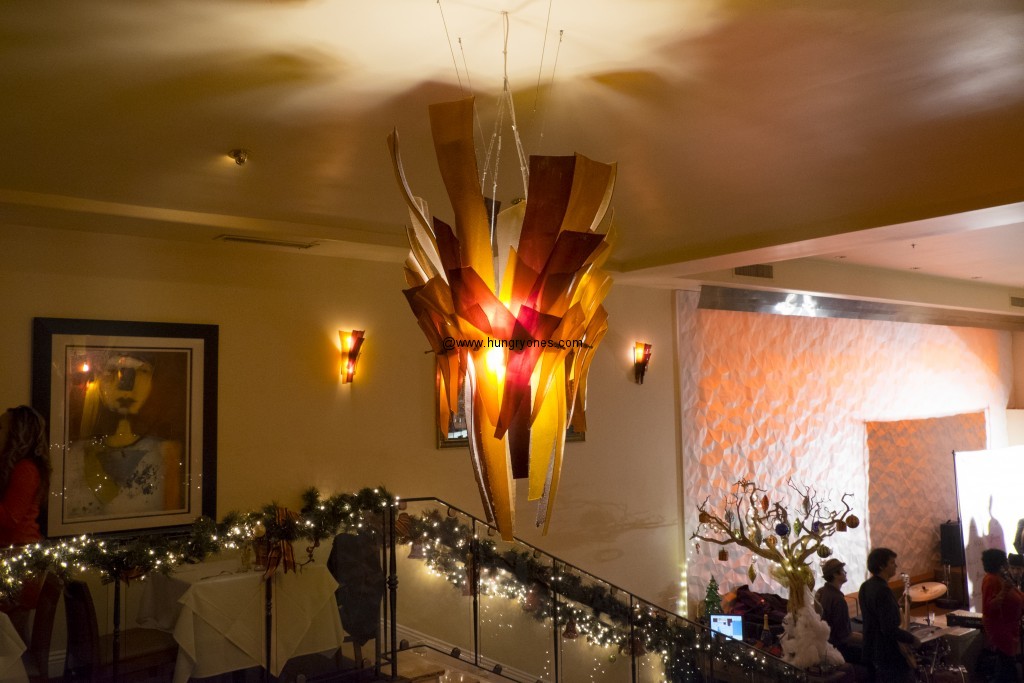 Band played a mix of Christmas music and rock & roll.  Smartly dressed red carpet crowd here tonight.  People were quite friendly.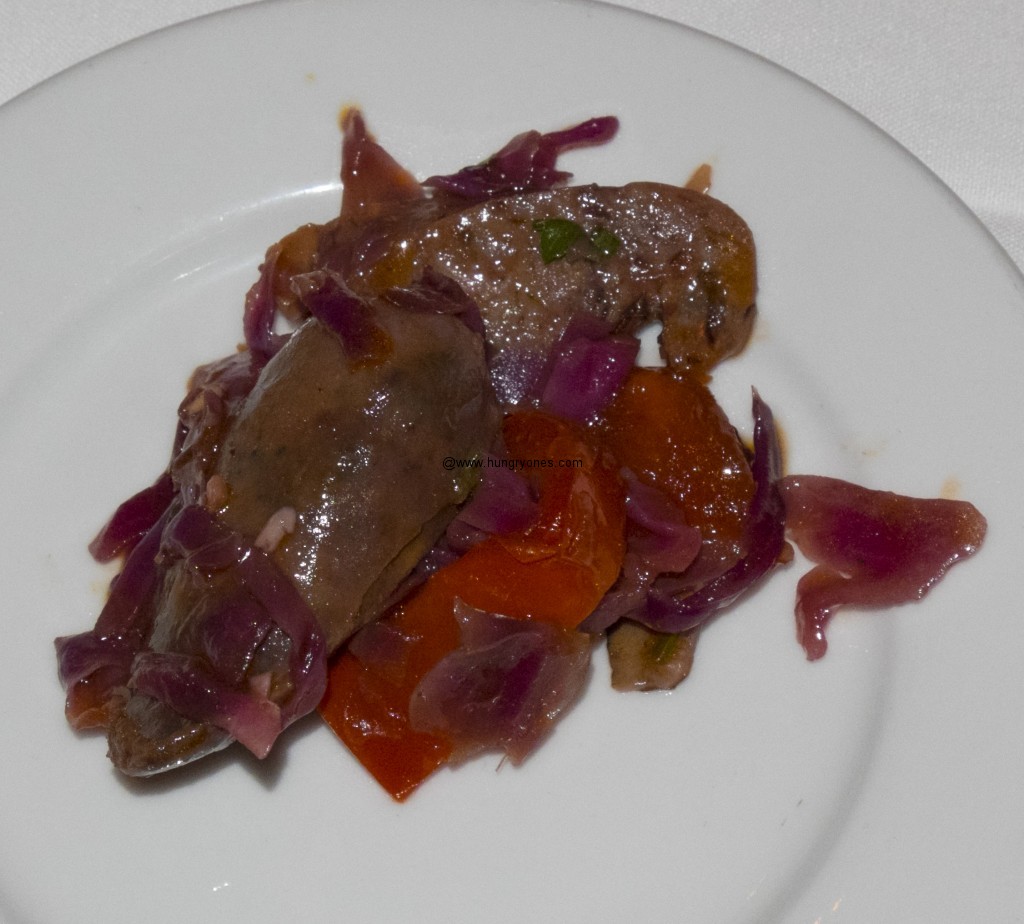 Wild boar sausage has rich gamey flavor.  Texture is a bit rough.  Very tasty.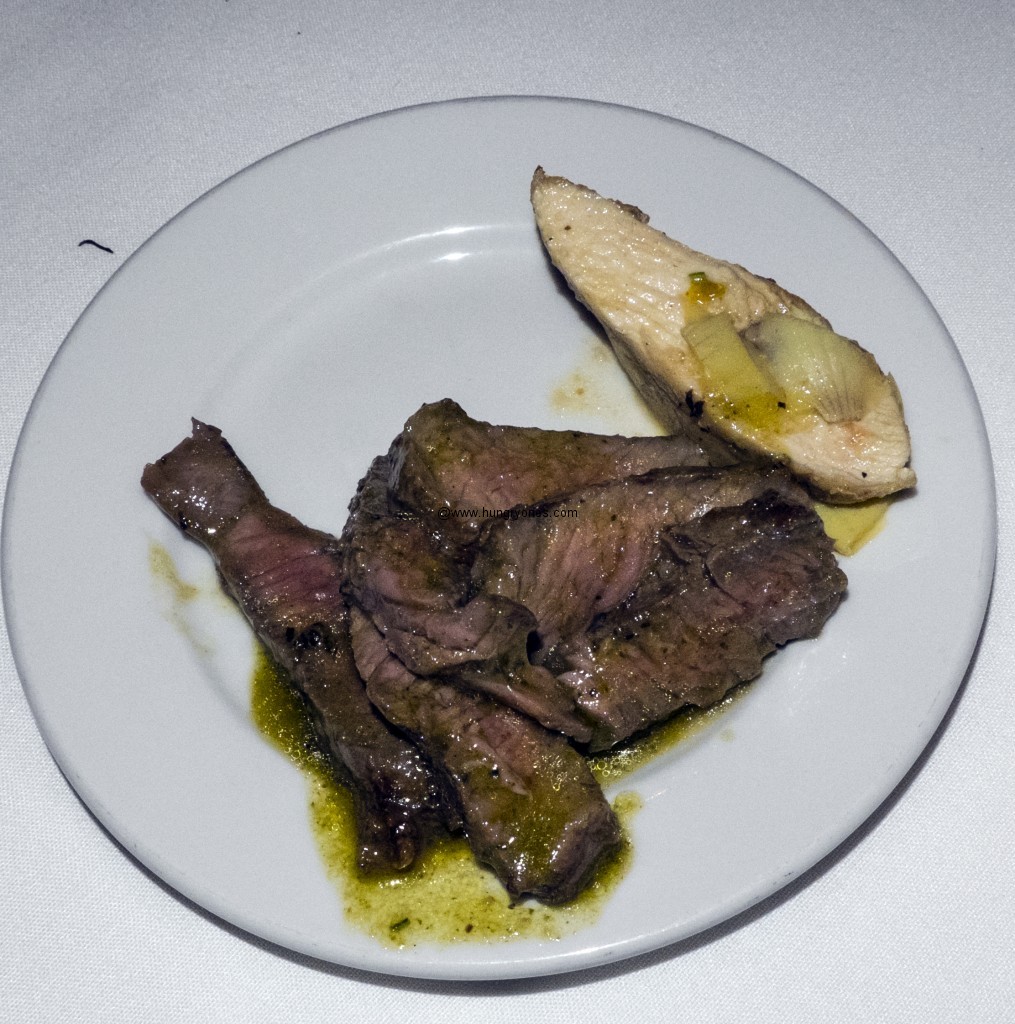 Smoked chicken is tender, juicy, and has a nice smoky flavor.  New York strip steak dry-aged 21 days marinated in Himalayan salt and in chimicuri sauce tempts me with it's savory aroma.  Was tender and juicy.  Mix of beef, salt, chimicuri sauce flavors was delicious.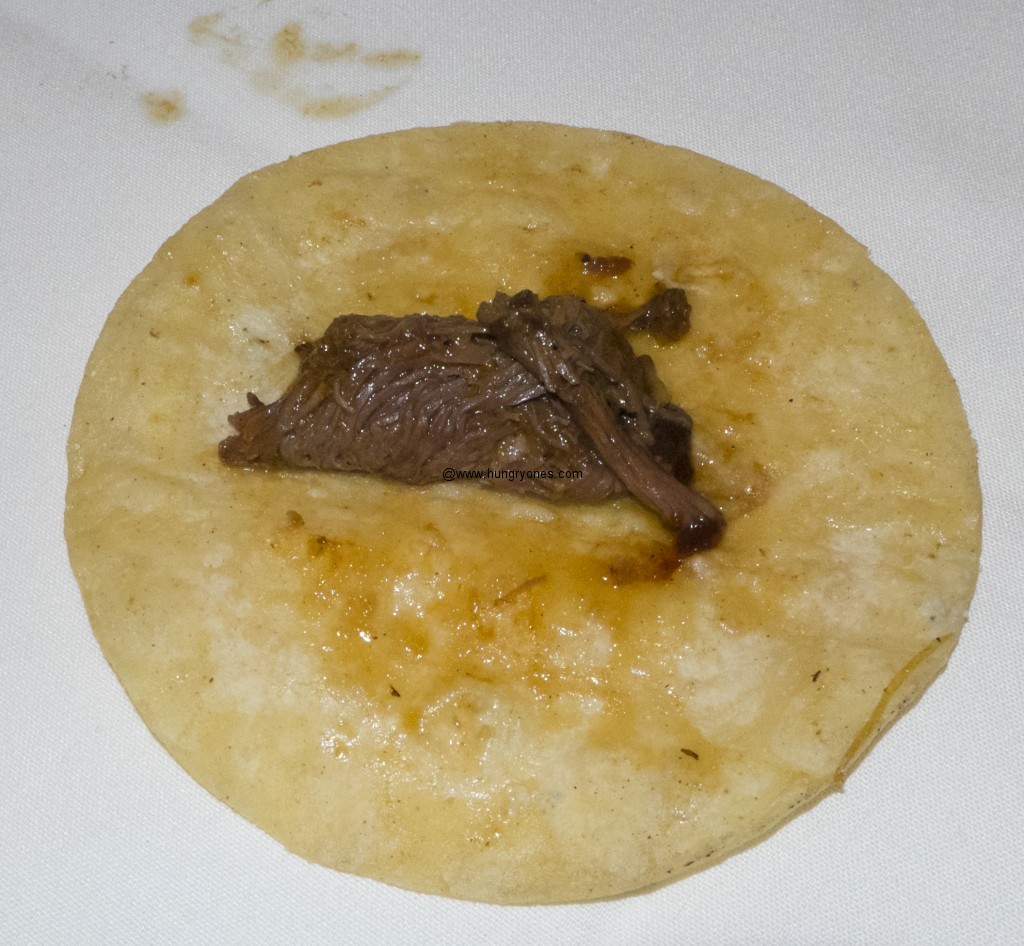 Beef short rib taco featured really tender beef with a light but delicious beefy flavor.  Flavor of the flour tortilla was too strong and distracted from the flavor of the short rib.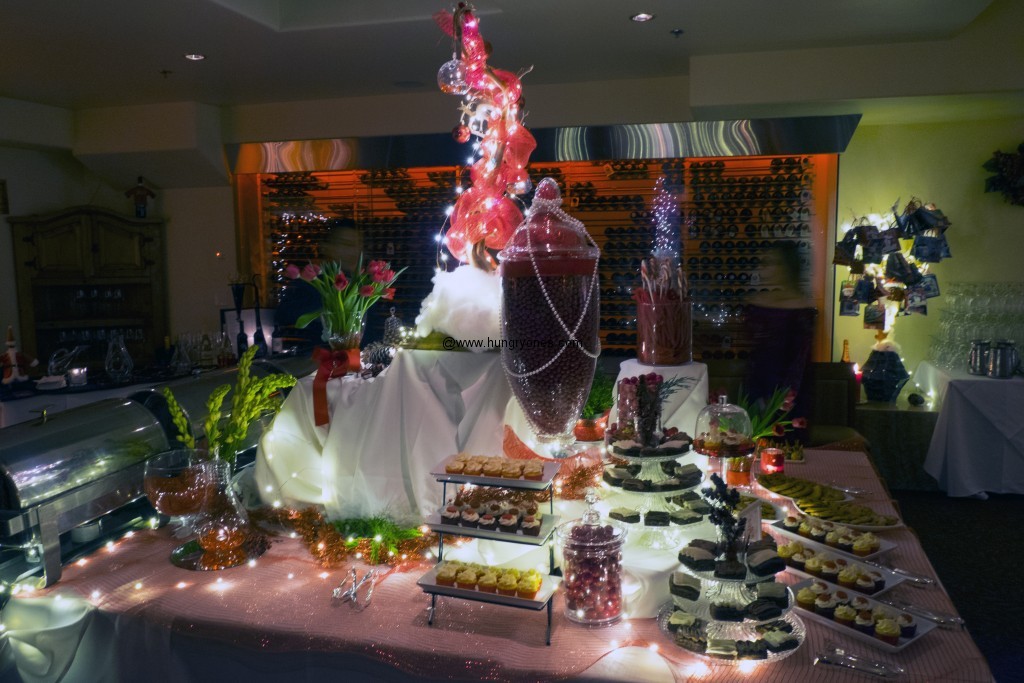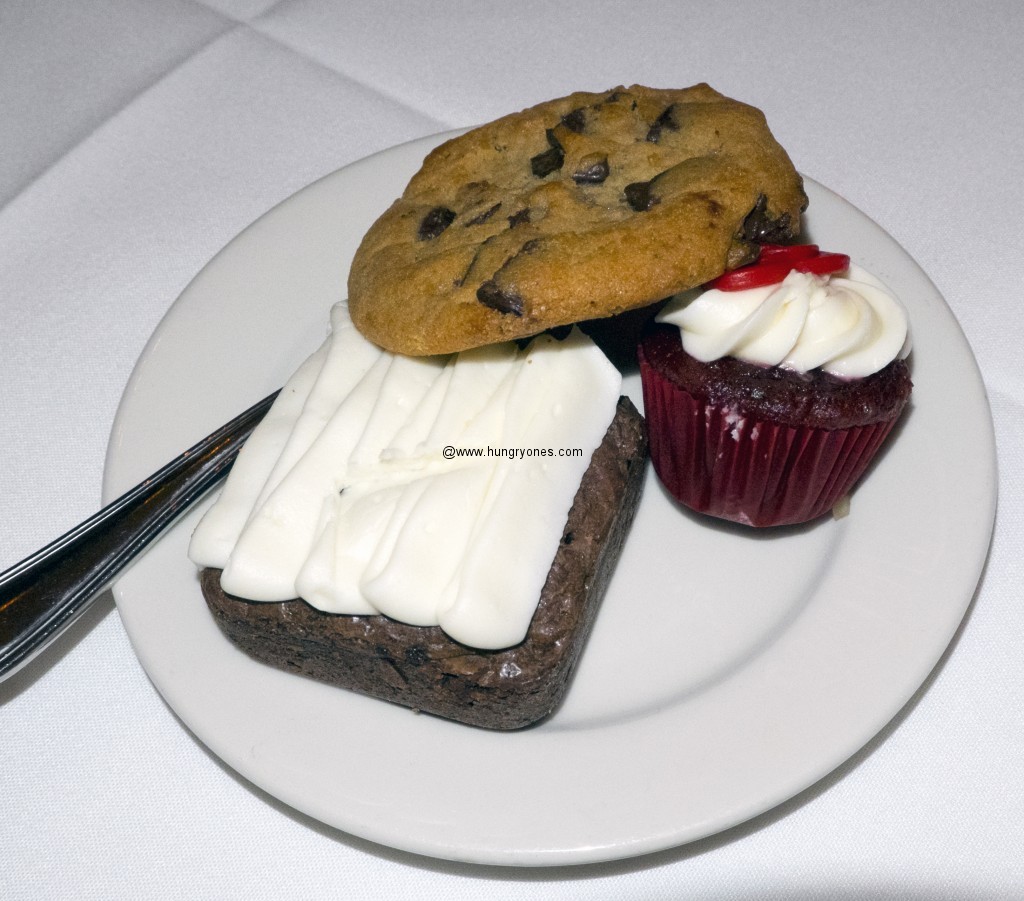 Brownie had good chocolate flavor and was pretty dense.  Chocolate chip cookie had a very high chocolate chip to batter ratio.  Loved the flavor of the batter but would have preferred less chocolate chips.  Also they chocolate was gooey and was the messiest dish I ate.  Red velvet cupcakes had a delicious batter which was nicely complimented by the sweet frosting.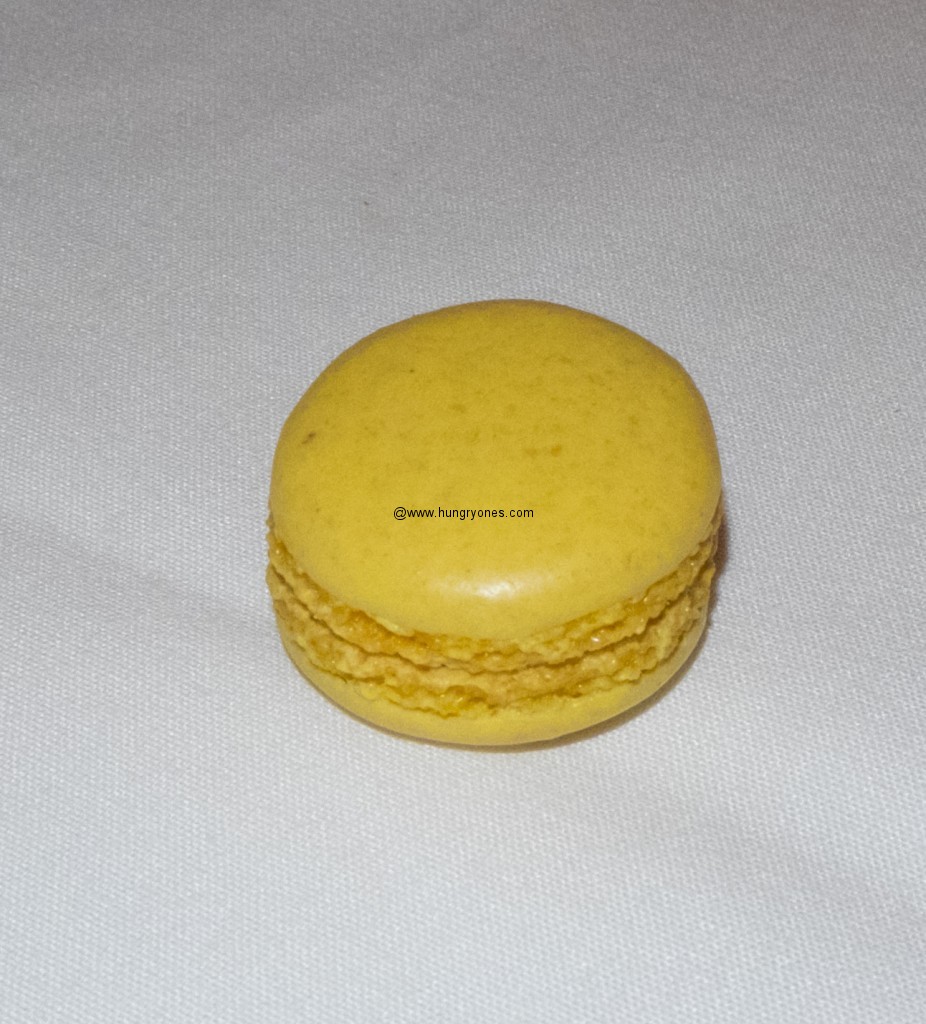 Macaron had a bit of crunch to the shell and a bit of sweetness.  Very tasty.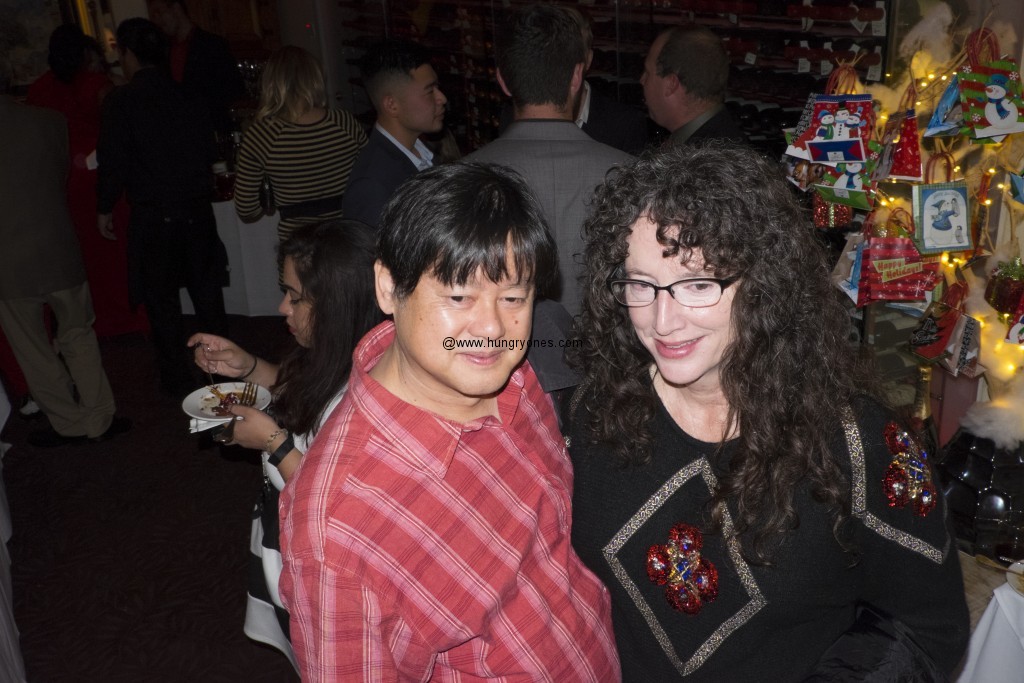 Meats and the desserts were of excellent quality.  Band kept the party going well into the night.  Very friendly General Manager greeted and wished her guests a good night.  Great Red Carpet event!
We saw Lynn from Oh-So-Yummy too!
Greystone Steakhouse
658 5th Ave
San Diego, CA 92101
(619) 232-0225