Time stands still, waiting for you to catch up. Waiting for you to grow older. Waiting for you to be happy. Has it really been 27 years?
I'm driving to see you. I know the way. But my heart resists. I think maybe this is bad for me. Maybe I should turn around. But I want to see you.
Green grass as far as the eyes can see. I pay my respects with flowers. And speak to you in my head, updating you on everything.
This is not the way it should be. Your name written in stone.
I miss my little brother and imagine all he could be at the young age of 21.
Seems like only yesterday I was standing by your coffin, holding in the wave of grief, trying to concentrate on the pastors eulogy. Then everyone exited except me. I stayed behind waiting.
Green Hills keeps the grounds well kept and clean. Each time I visit there is an abundance of fresh flowers as far as the eye can see.
05/04/2017
When seeing family in the area, I come visit you too. Your flower holder was covered in dirt and the grass grew over it, we dug it out after a couple of hours, a team effort.
You are remembered for your gentle spirit, your loyalty and love towards your sister (that's me), your humor and your impressive acting skills showcased in our high school. When my daughter asks about you I tell her what a wonderful brother you were to me. I think about the fun times we had on the Big Island of Hawaii. 
I believe it serves no real purpose to dwell on circumstances of one's death. In your honor I remember your life and how you lived it.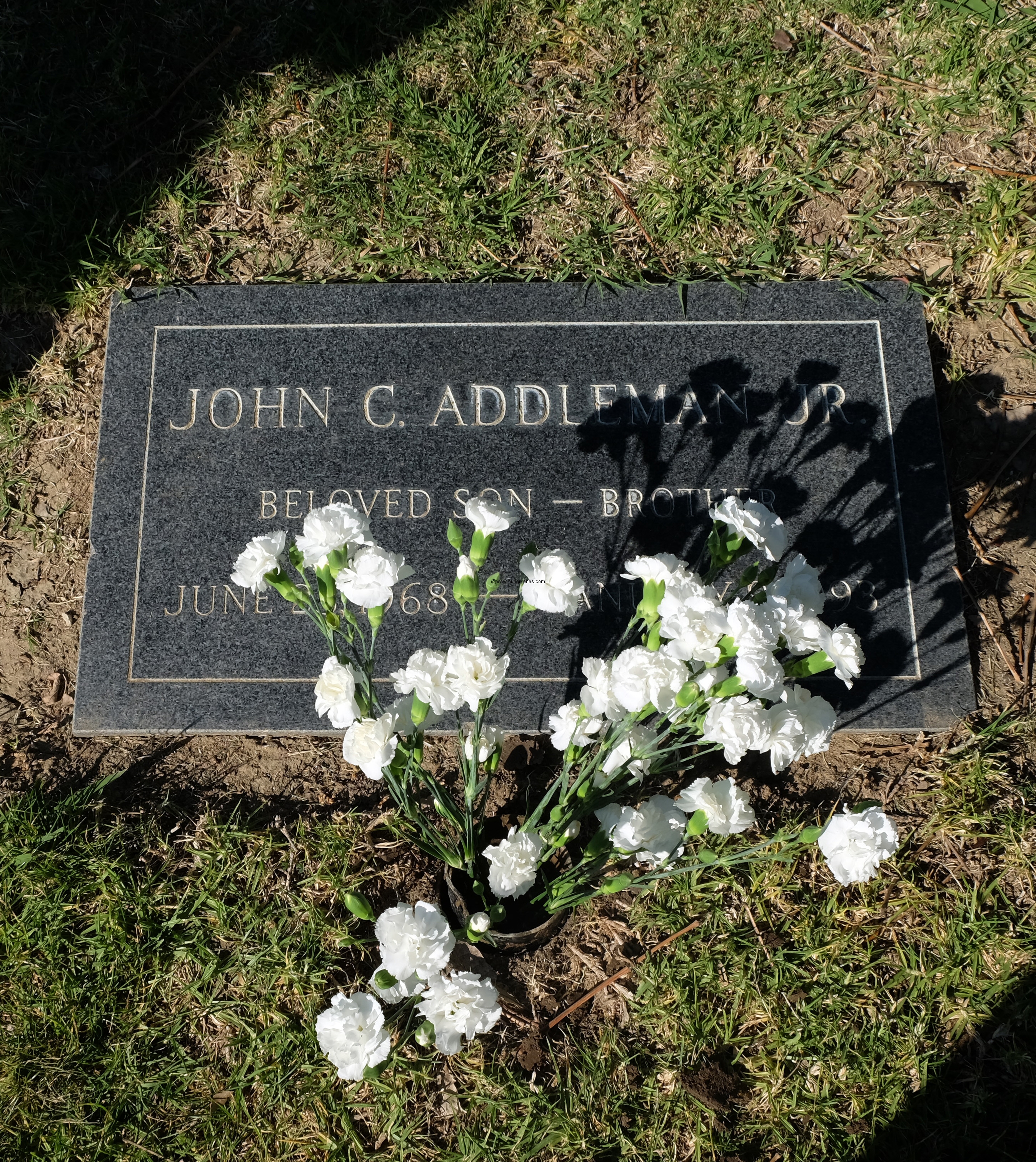 Rolling Hills Estates, CA