"To absent friends, lost loves, old gods, and the season of mists; and may each and every one of us always give the devil his due."
Neil Gaiman – The Sandman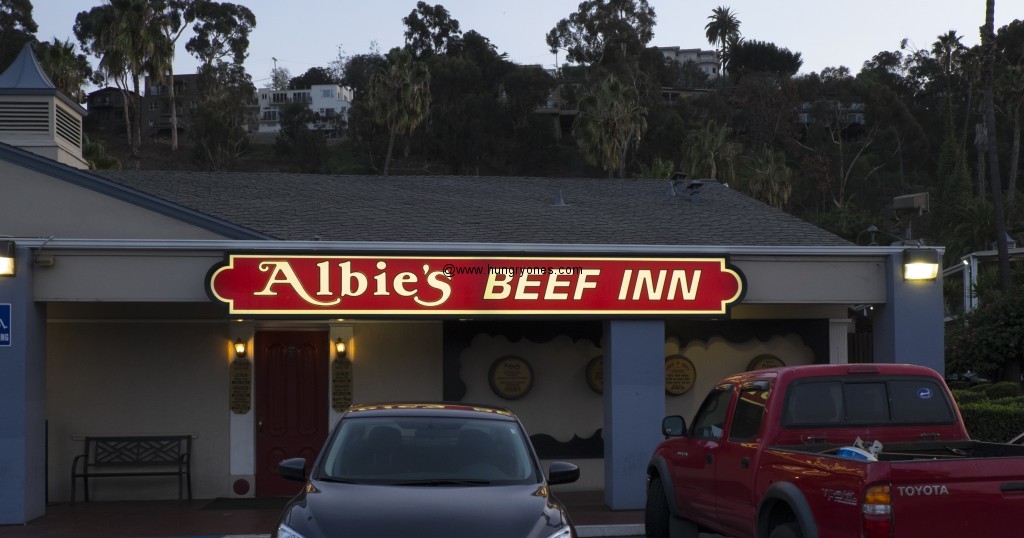 Wish I had been here in the beginning to see the freshly painted ladies on the wall.  Would have been nice to see the rumored PSA stewardesses in their prime.  Still they have aged well in the dim light there is still a sparkle in their eyes and their bosoms perky.  The stories they could have told about the mile high club…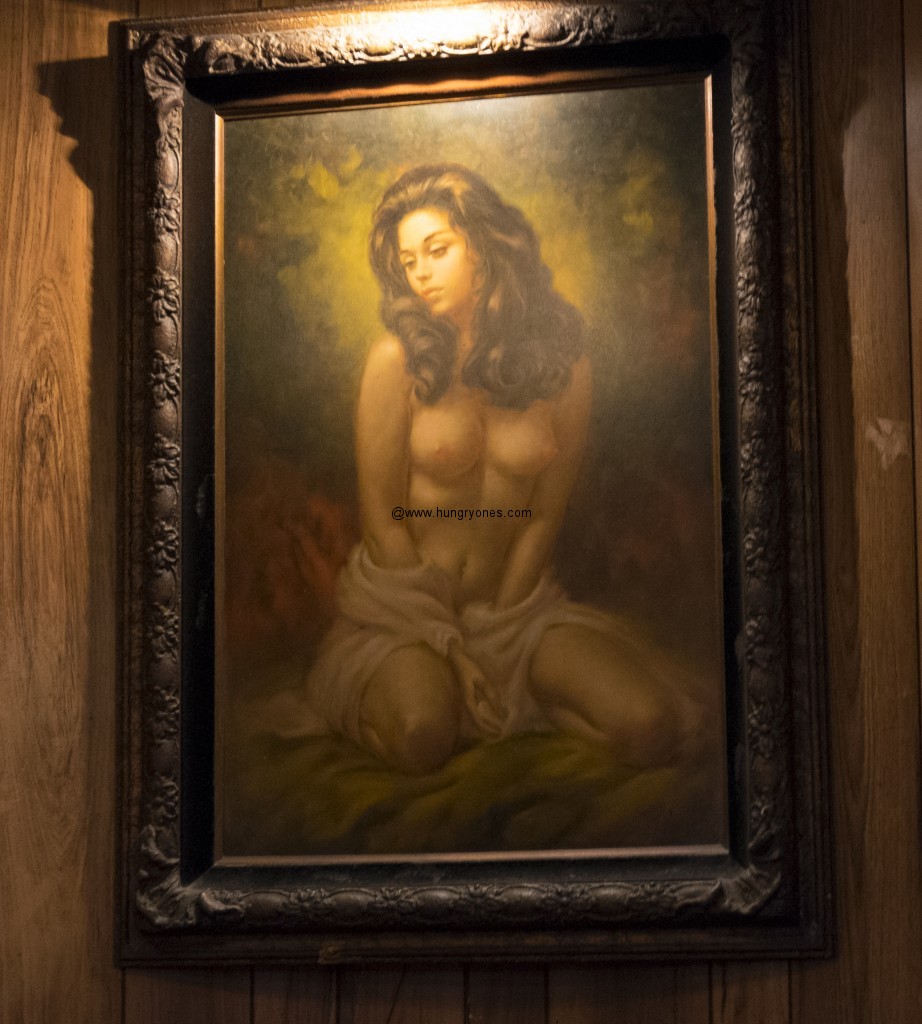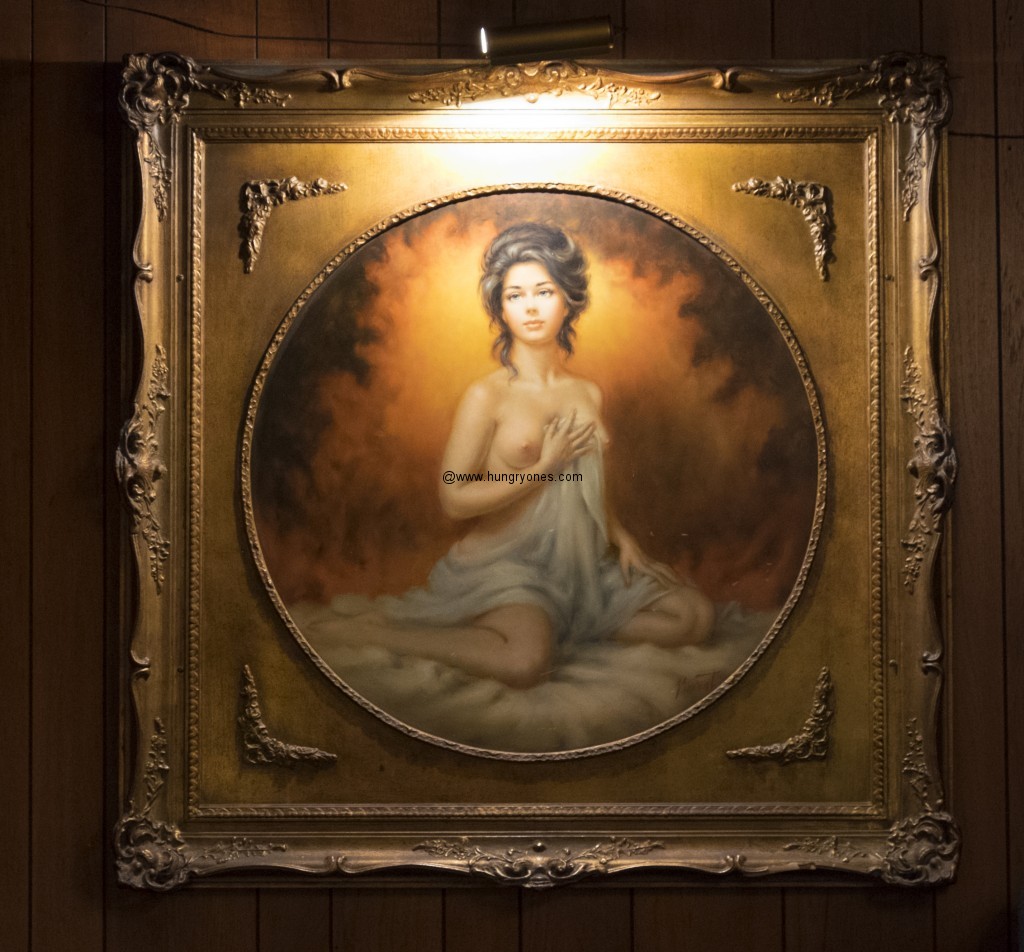 Party is in full stride here.  People are packed in for happy hour and the dinning room fills.  Sliced sourdough bread was fluffy and had good sourdough flavor.  Scent and taste indicate it was just baked.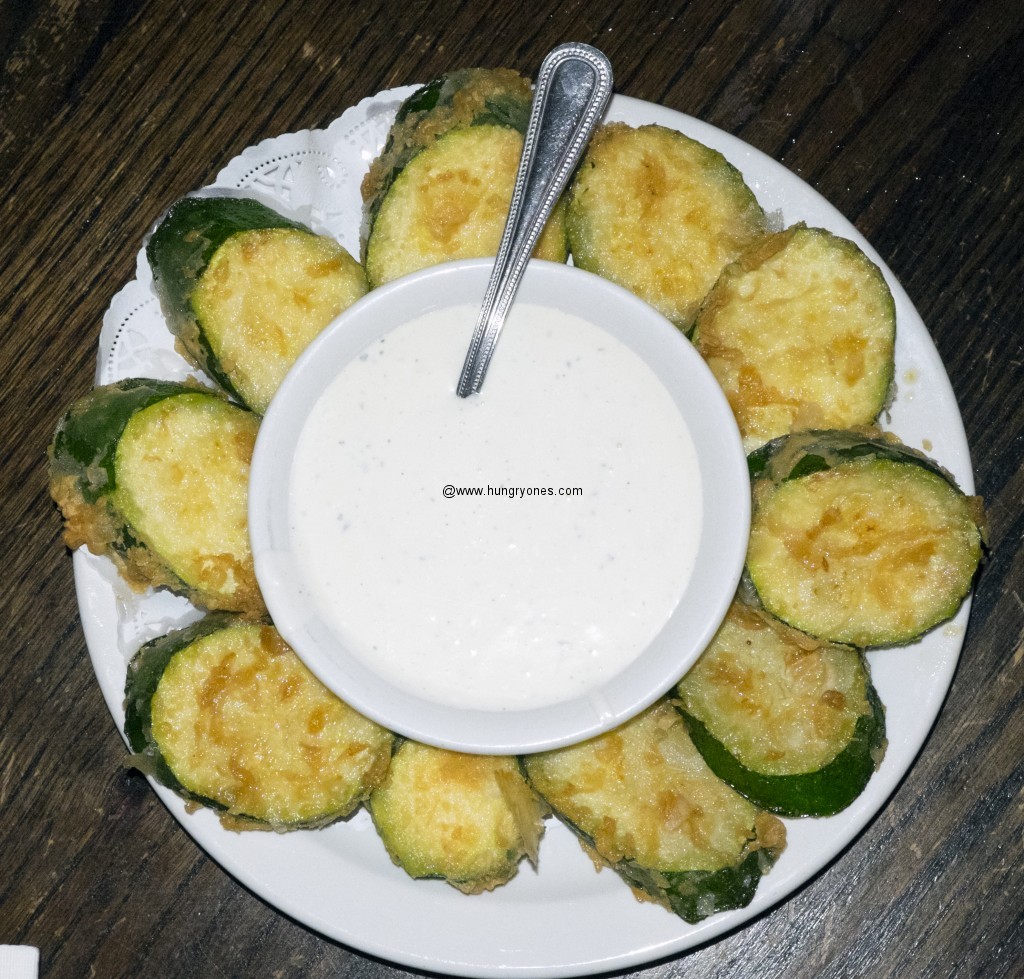 Fried zucchini had a light crunchy batter.  Flavor was mostly of fresh zucchini. Seasoning minimal.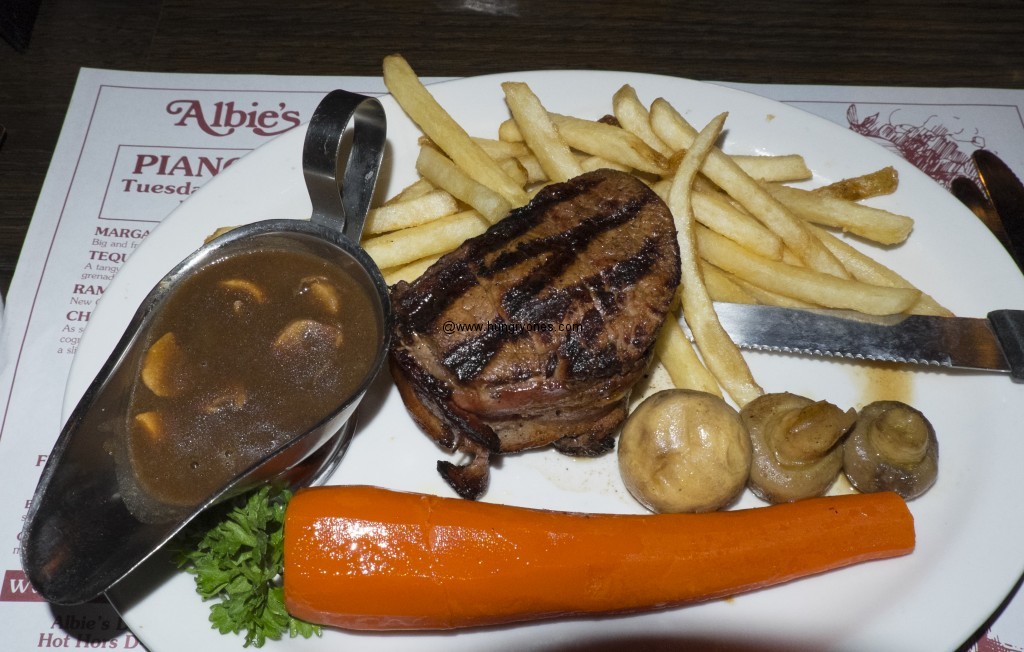 Bacon wrapped filet mignon was very similar to the petite filet mignon at Ruth's Chris in size and texture.  Beef flavor not quite as strong here.  Loved the flavor of the mushroom gravy.  Bacon had a tiny bit of sweetness but mostly savory.  Soaked up a bit of the juices from the steak.  Wish it was crispy.  French fries were your standard fast food fry and fine.
Place is closing before xmas.  I will miss the the paintings of the ladies and the delicious mushroom gravy covered steaks.  Hope Albie's finds a new home.
Kirk from mmm-yoso!!! is gonna miss Albie's too.
Albie's Beef Inn
1201 Hotel Cir S
San Diego, CA 92108
(619) 291-1103