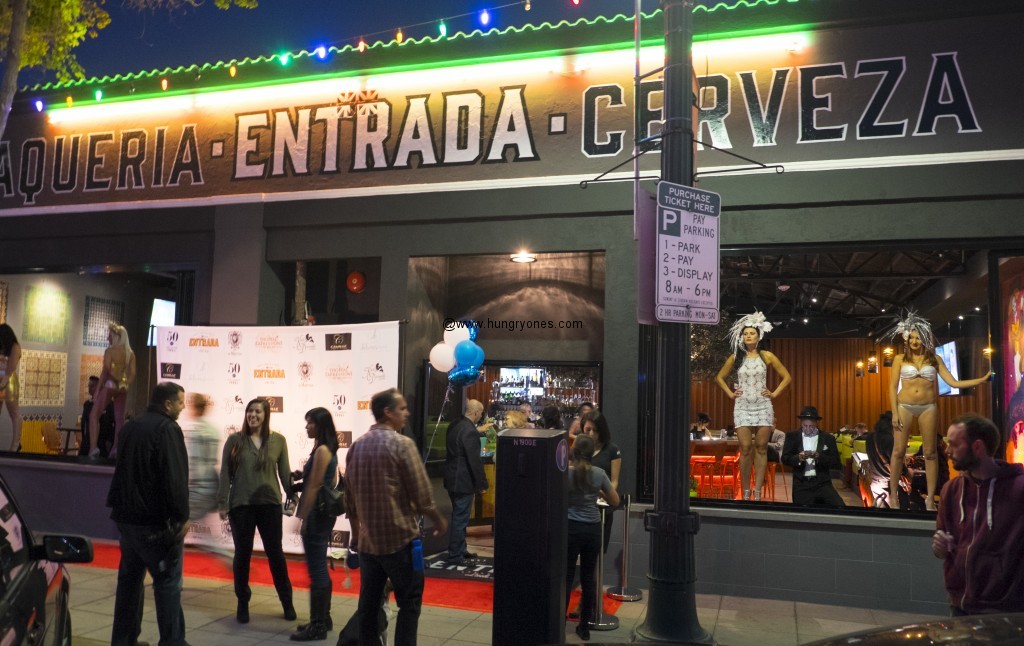 Walking up to Entrada Little Italy, we found our friend Chris taking pictures especially for this event. After chatting a bit we walked inside. The lovely Tiffany was wearing a beautiful black sequin dress and greeted us. Rock music filled my ears to the tune of Carlos Santana, awesome!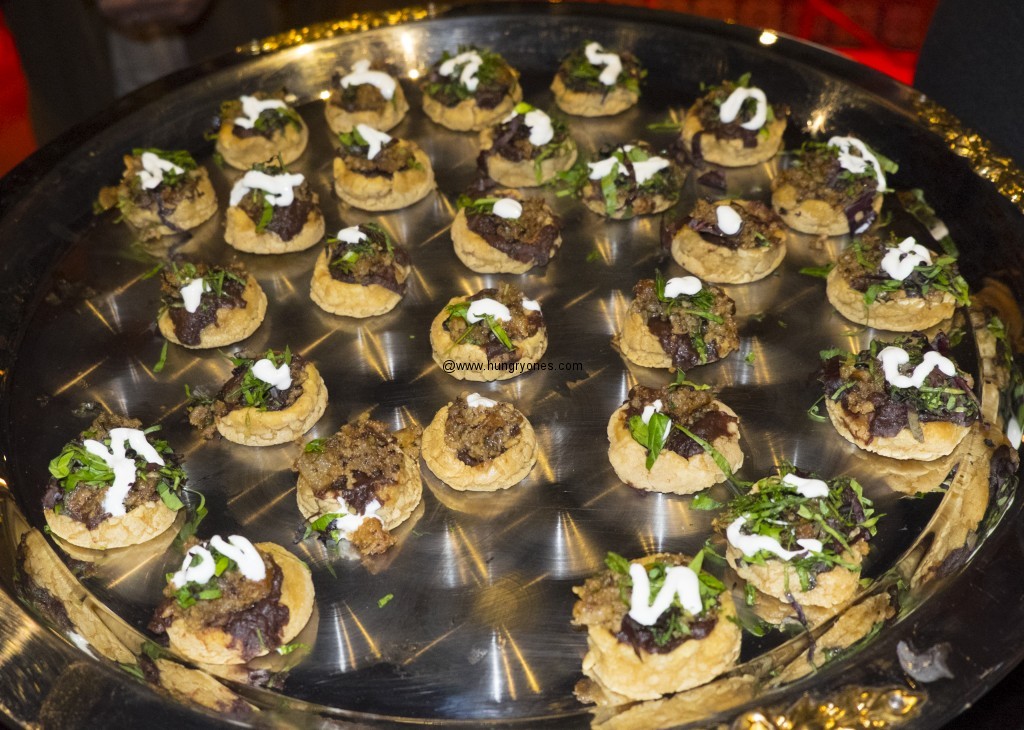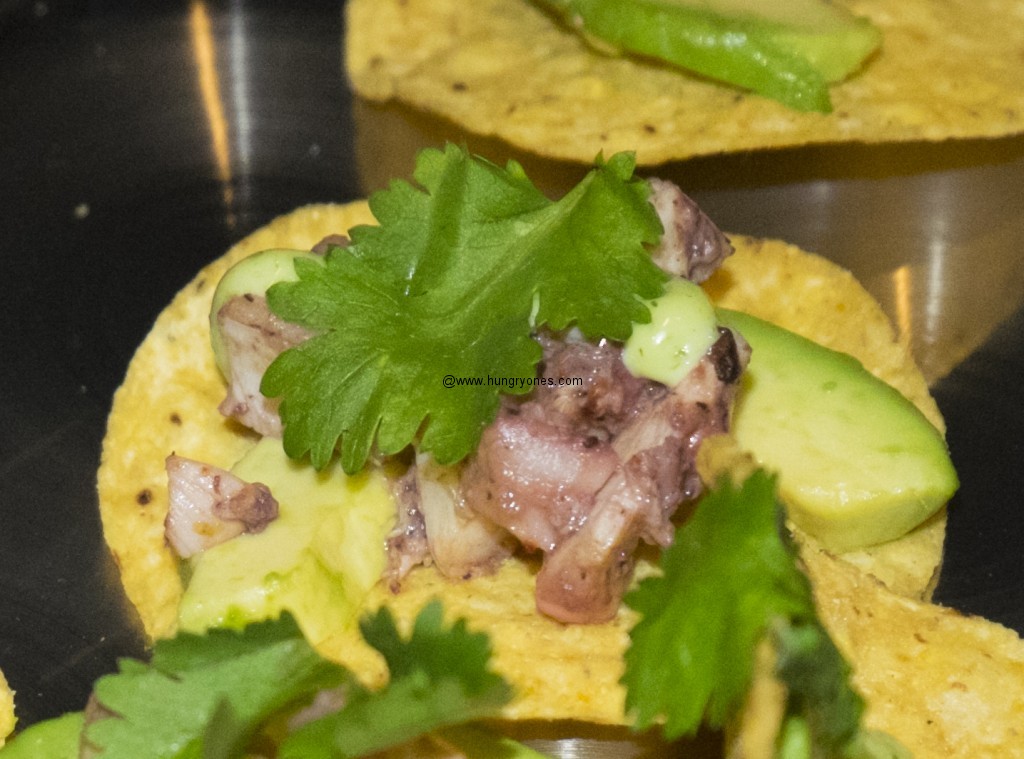 First stop, the bar, ordered a Ballast Point pale ale then found a suitable place to sit. Picked a table close to the front side wall. While my BF was taking pictures I met a fellow invitee, David. During our chat a gaggle of models arrived awaiting instruction on where to go. A few stayed and posed in the front catwalk area. I'm sure the few in bikini's were really cold.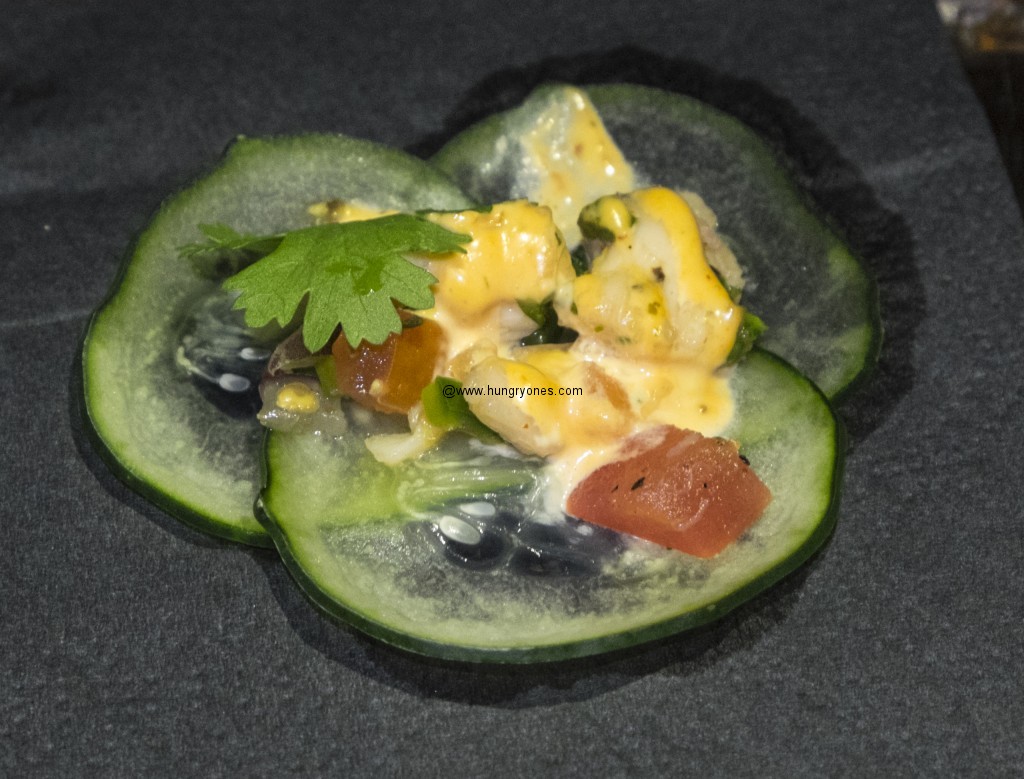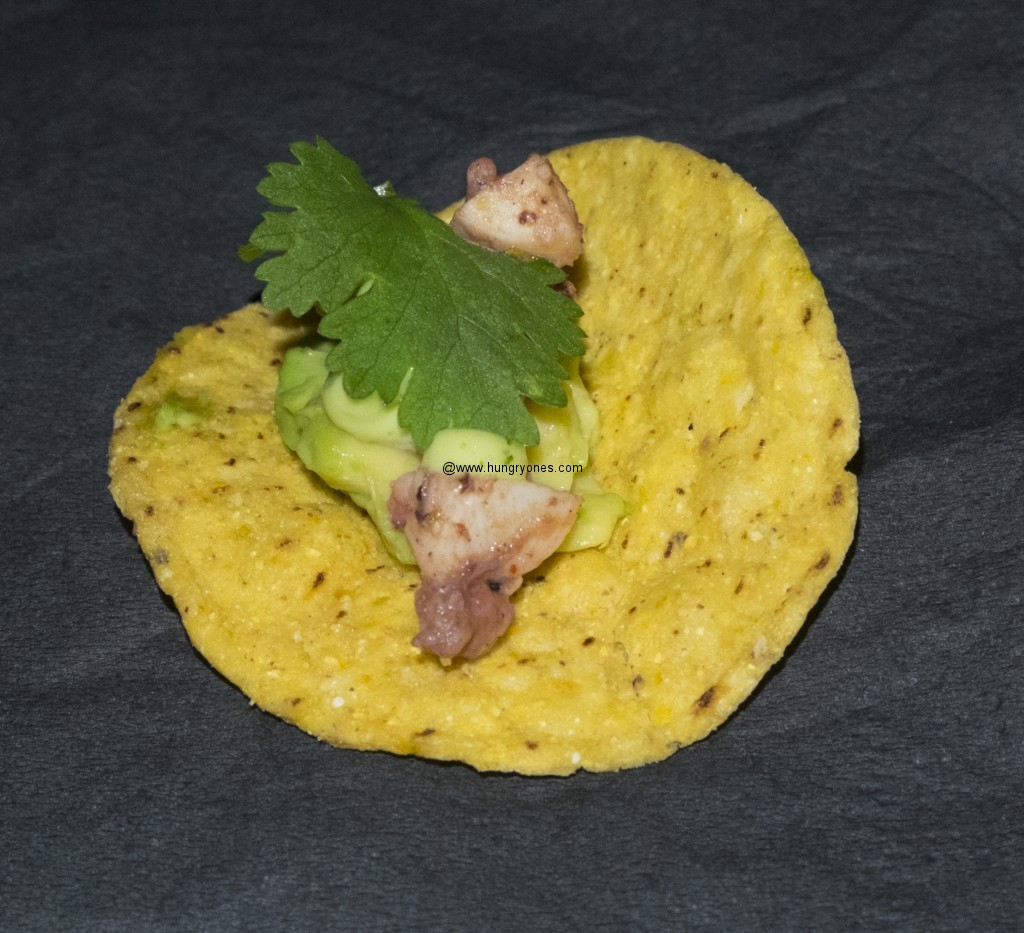 Plenty of appetizer platters were brought by our table. First tray; Ceviche with Ahi Tuna, Avocado, Cilantro, Serrano Chile, Mango, and Fresh Lime Juice. Second tray; Octopus taco with Lemon Glaze, Roasted Corn with Red Bell Pepper Salad, Jalapeño Sour Cream, and Queso Fresco. Third tray; Mahi, mahi taco with Cabbage, Chipotle Yogurt Sauce, Fresh Pico de Gallo. Fourth tray; Braised Pork, Avocado Tomatillo Sauce, Onion-Cilantro Mix. Fifth tray; Tuna with Mixed Cabbage, Bell Pepper, Green Onions, Cucumber, Cilantro and Serrano Chile. Each bite tasted very fresh and full of flavor. Hard to pick a favorite.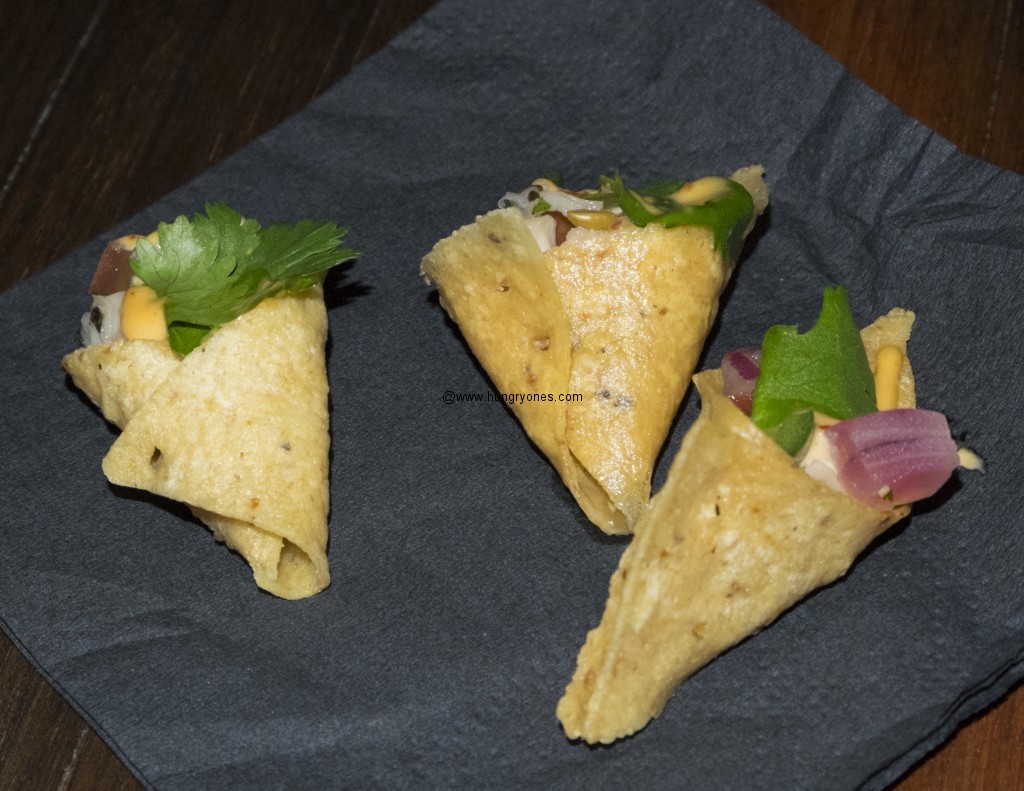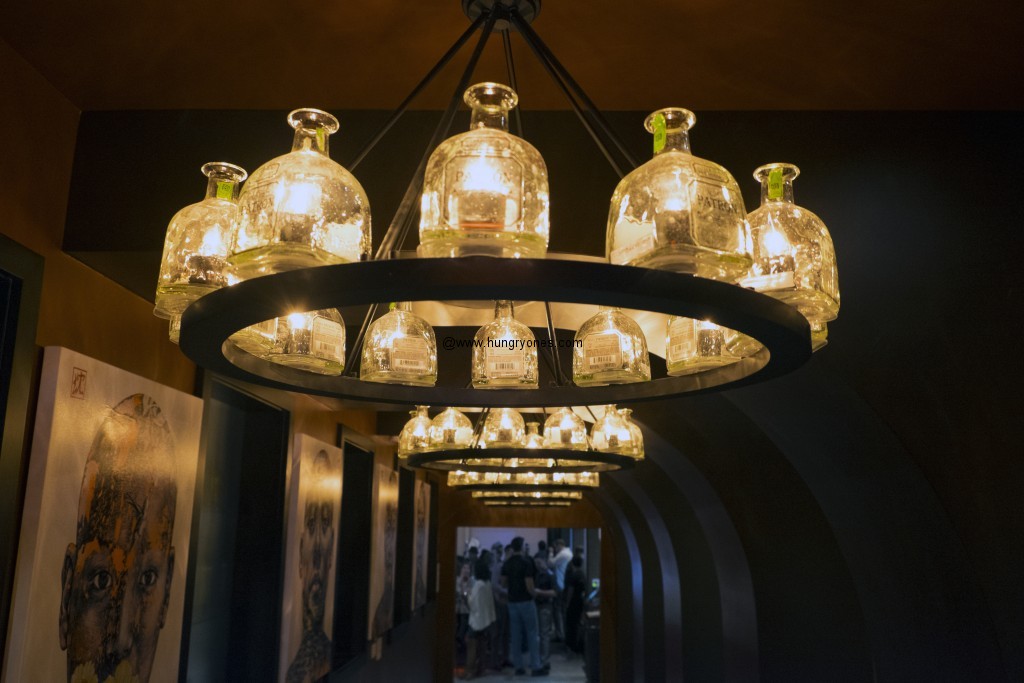 Next stop we were led down a hallway into another room that contained a dance floor, bar area and generous booth seating. The bartender put on an impressive show flipping bottles into the air and lighting glasses on fire. On the far wall across from the bar, I admired the focal point of attractive dimly lit bottles. The hallway has numerous very interesting chandelier's made with attractive glass decanters.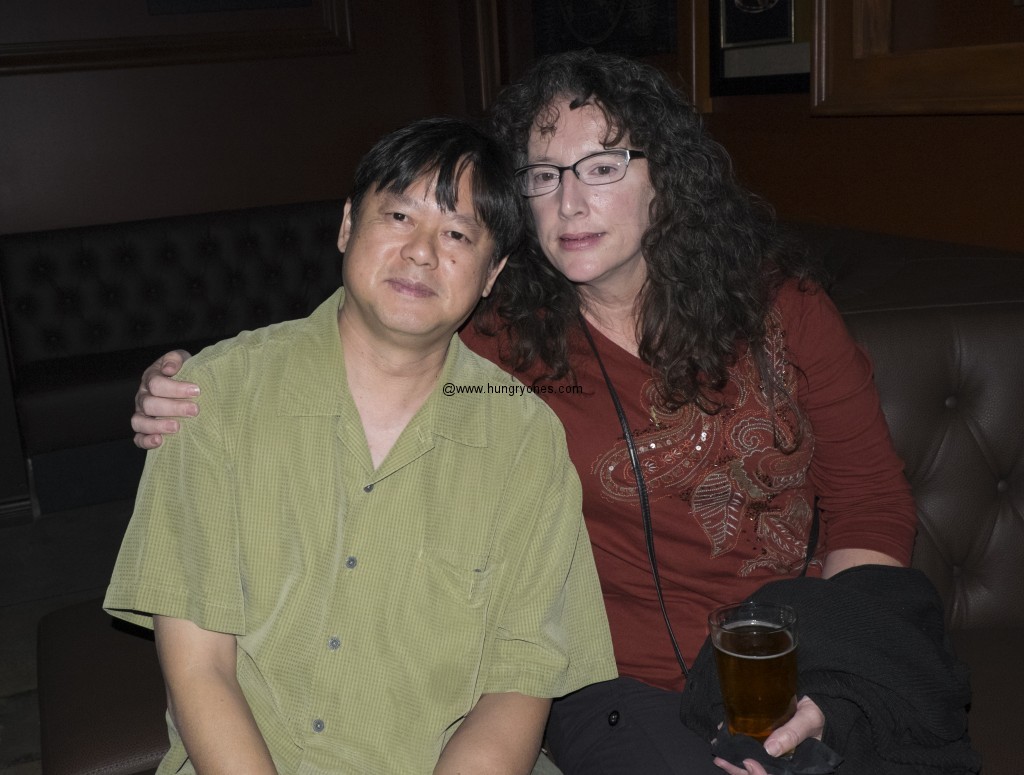 By Maggie
speakeasy "unlicensed saloon," 1889 (in New York "Voice"), from speak + easy; so called
from the practice of speaking quietly about such a place in public, or when inside
it, so as not to alert the police and neighbors. The word gained wide currency in
U.S. during Prohibition (1920-1932).
Dictionary.com

Santana songs greeted me as I approached. 🙂 It was early.  I found a table by the bar. Sipped on a Badoit French water as I watched speakeasy girls modeling in the windows.  Badoit had a nice balance between pure water and carbonation.  Went down smoother than a San Peligrino.  It was relaxing watching the world go by through the huge windows.  Guests were getting pictures with the speakeasy girls.  2 huge trees shared the bar area.  Feels a bit like you are in the woods.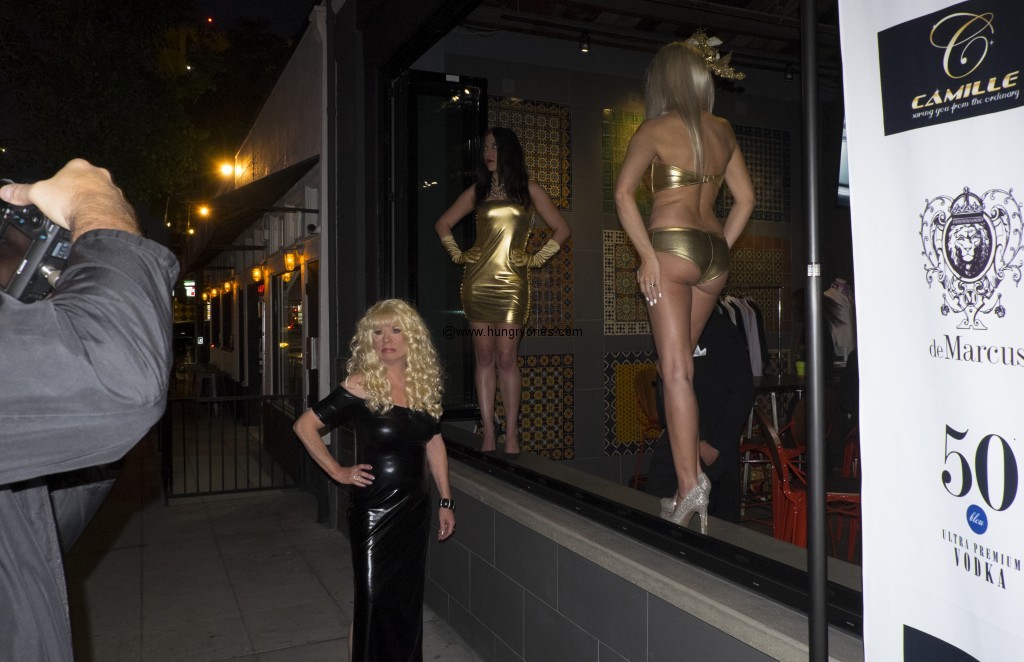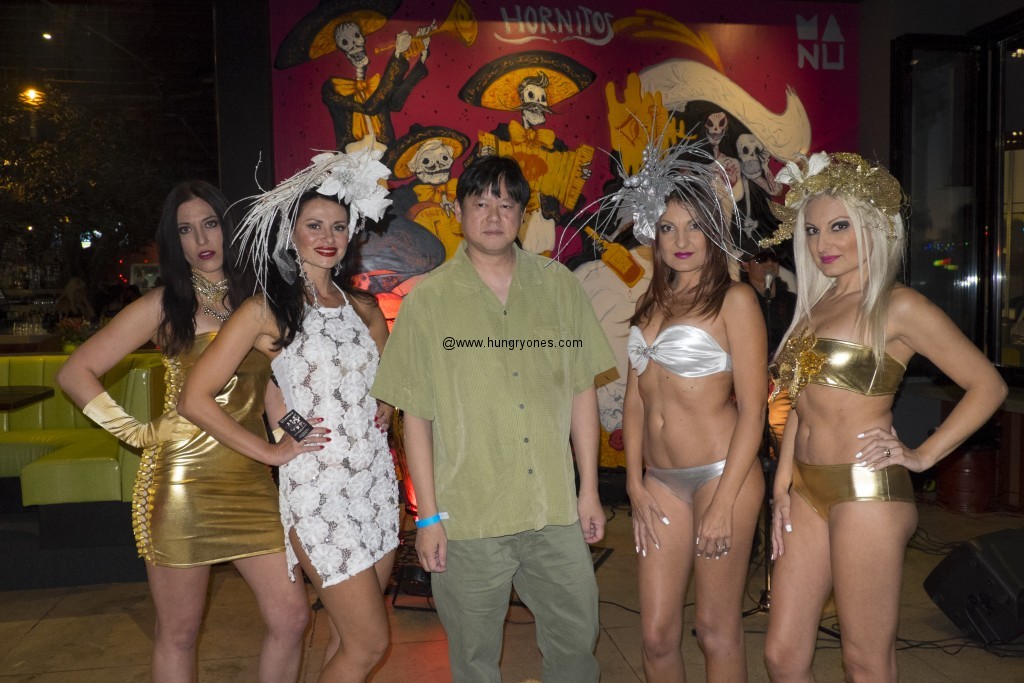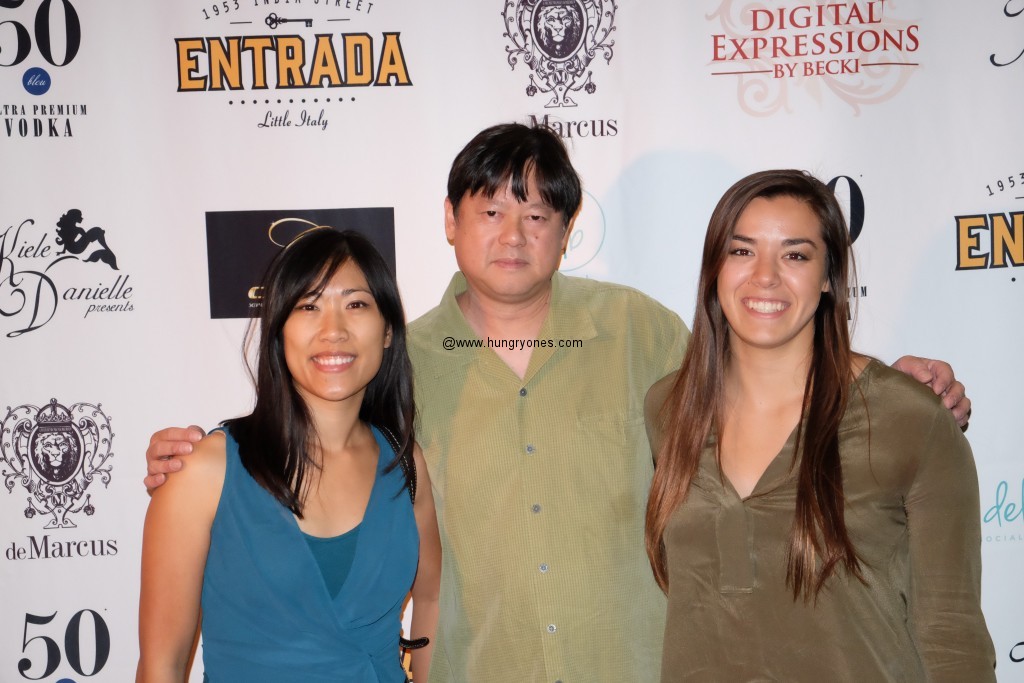 I saw Lynn of Oh-So Yummy taking photos of the event with her friend.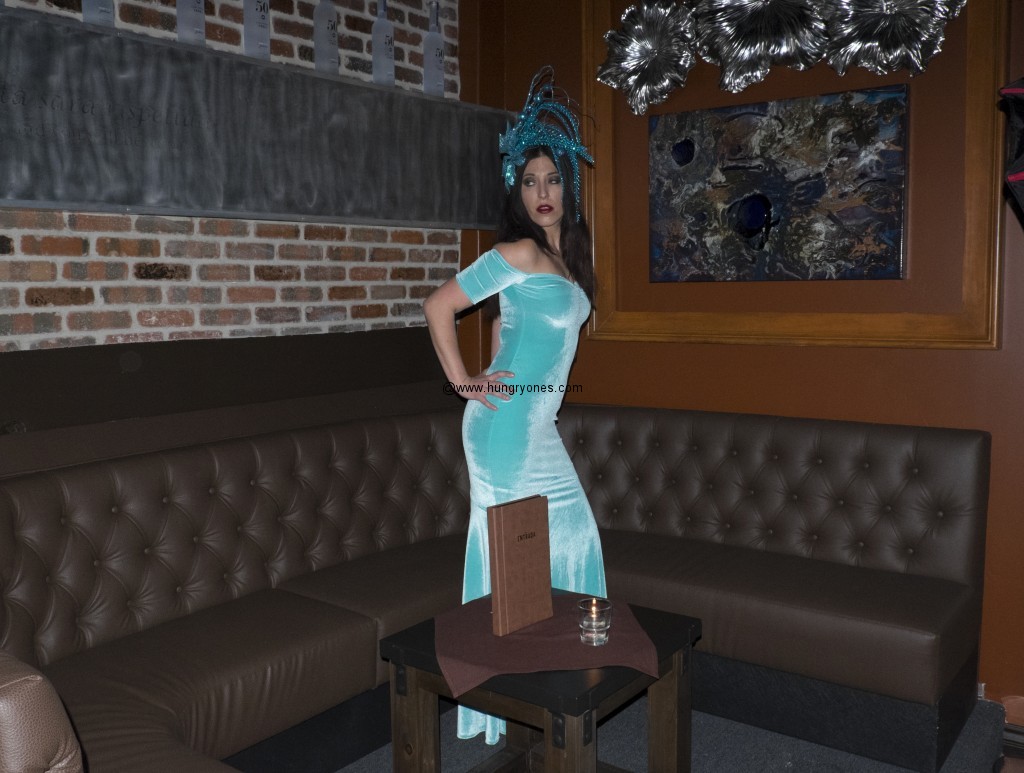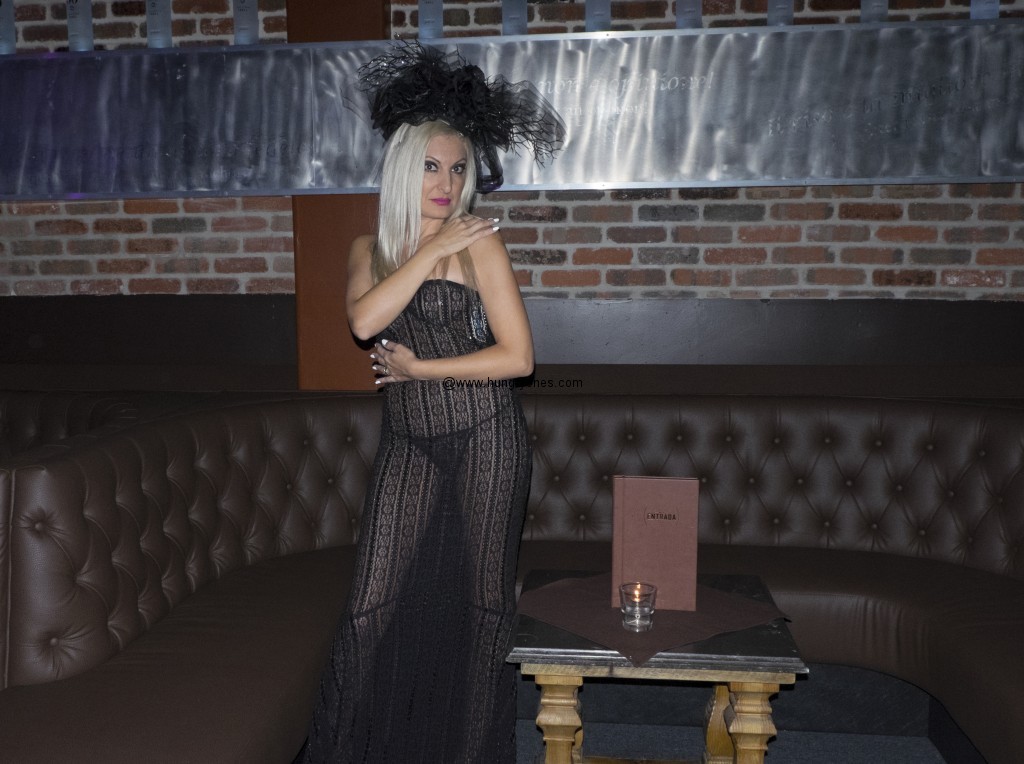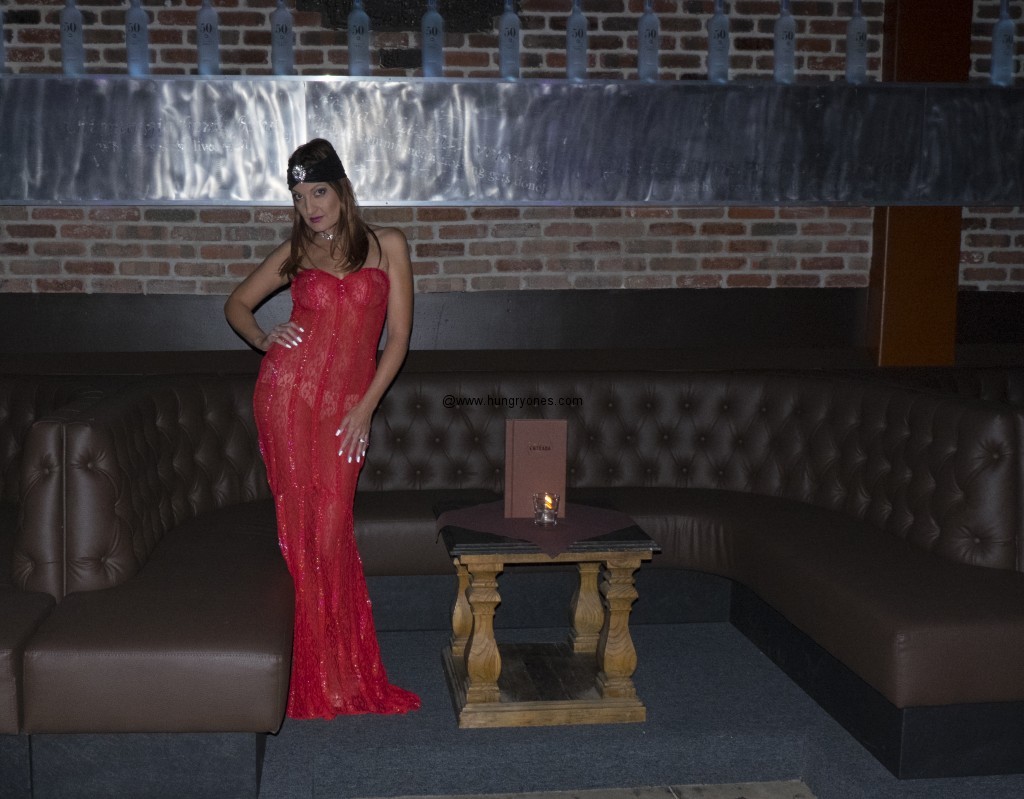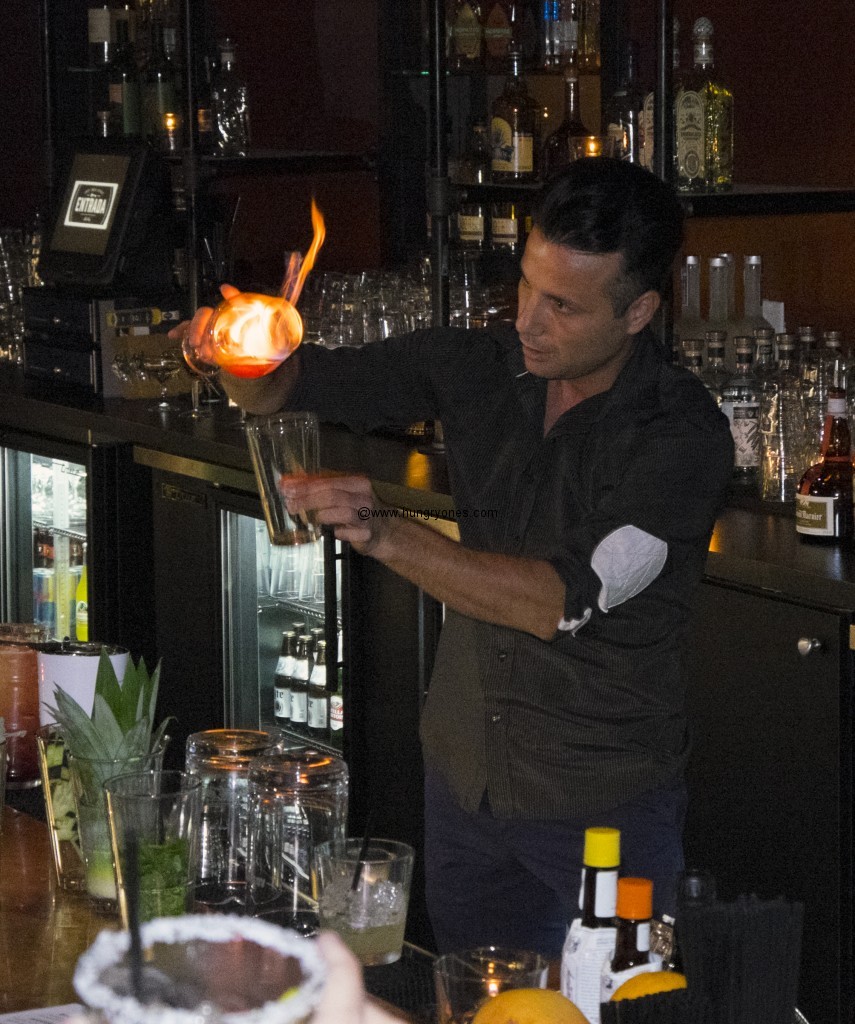 Later a secret room opened in the back.  Bouncers checked for secret society wristbands.  Room looked sound proof. DJ and the bartender were entertaining the guests.  Speakeasy girls were waiting seductively at darkened booths.  Felt like I was in a Prohibition era club.  Main event was Atilla Iskifoglu concocting magic elixirs with  mysterious bottles, glasses, and fire.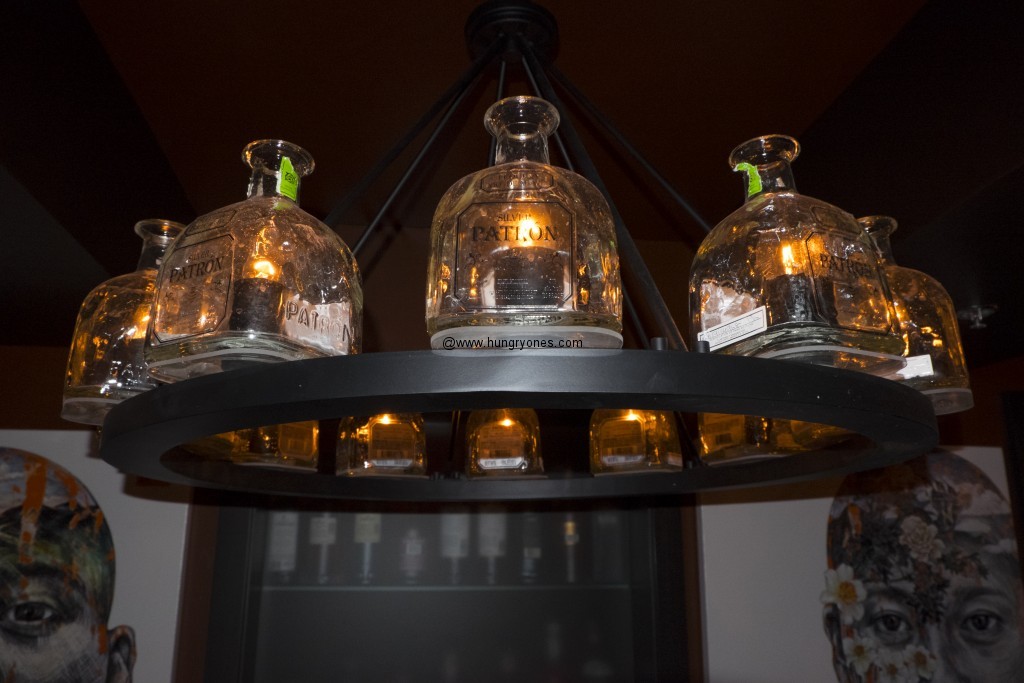 Was a wonderful evening filled with glamour and magic!
by Soo
Entrada
1953 India St
San Diego, CA 92101
(619) 677-5995