Driving into Vale Lake RV Resort (38000 Hwy. 79 South
Temecula, CA 92592) numerous large metal sculpture's greet you along the way to Ricardo's studio. At the entrance guard gate, just tell them you are here to see Ricardo's sculpture and you will receive a limited parking pass for the day. Note: Ricardo Breceda is moving soon, so he will not be at the Vale Lake Resort for long!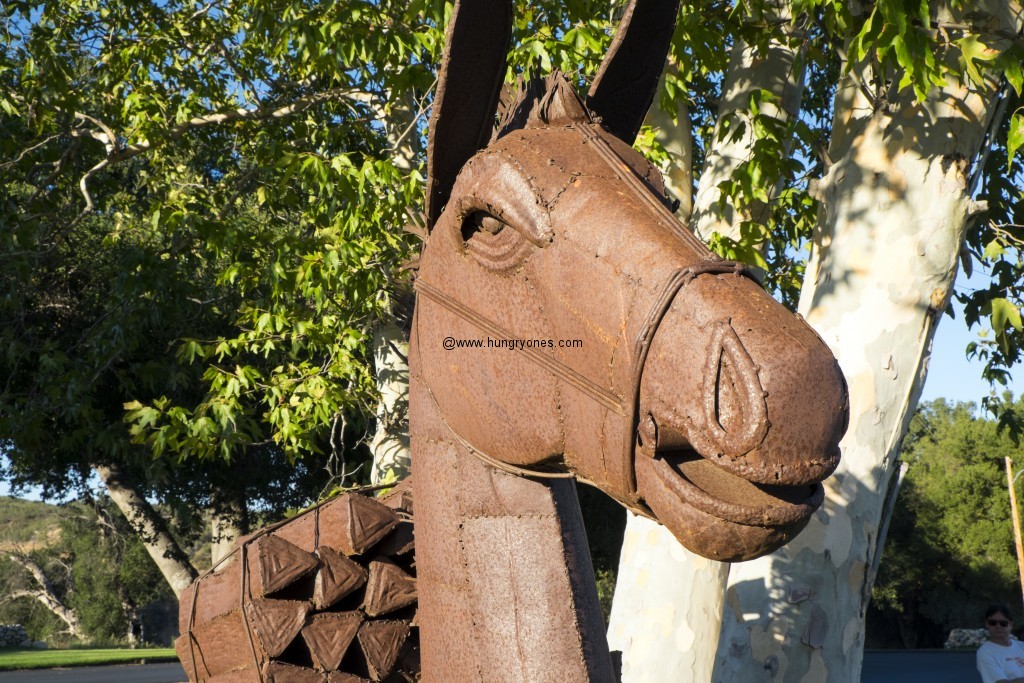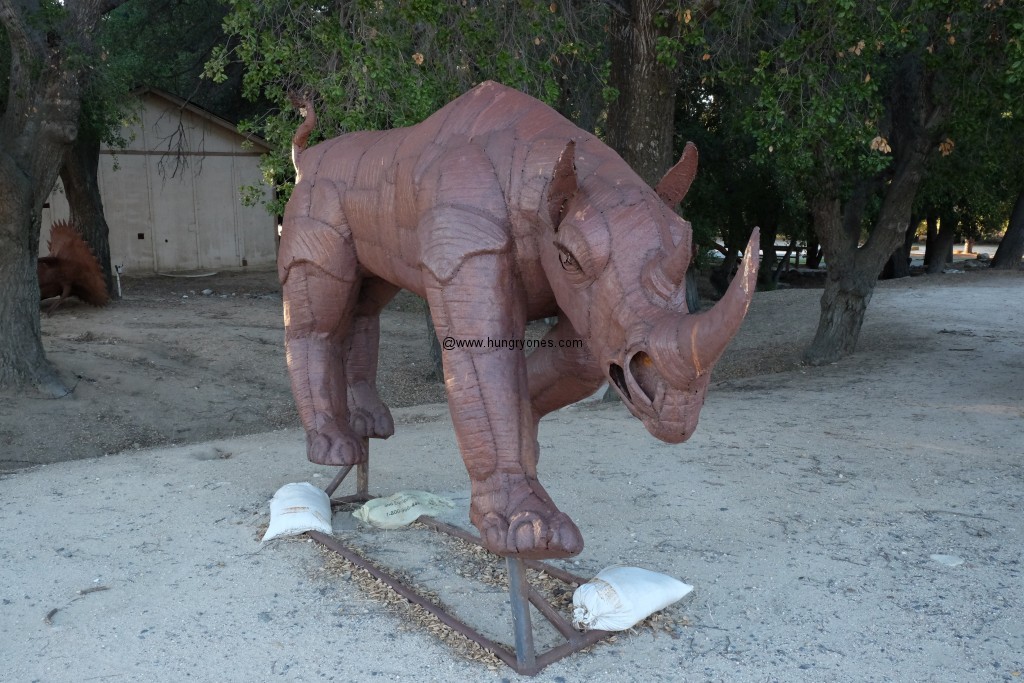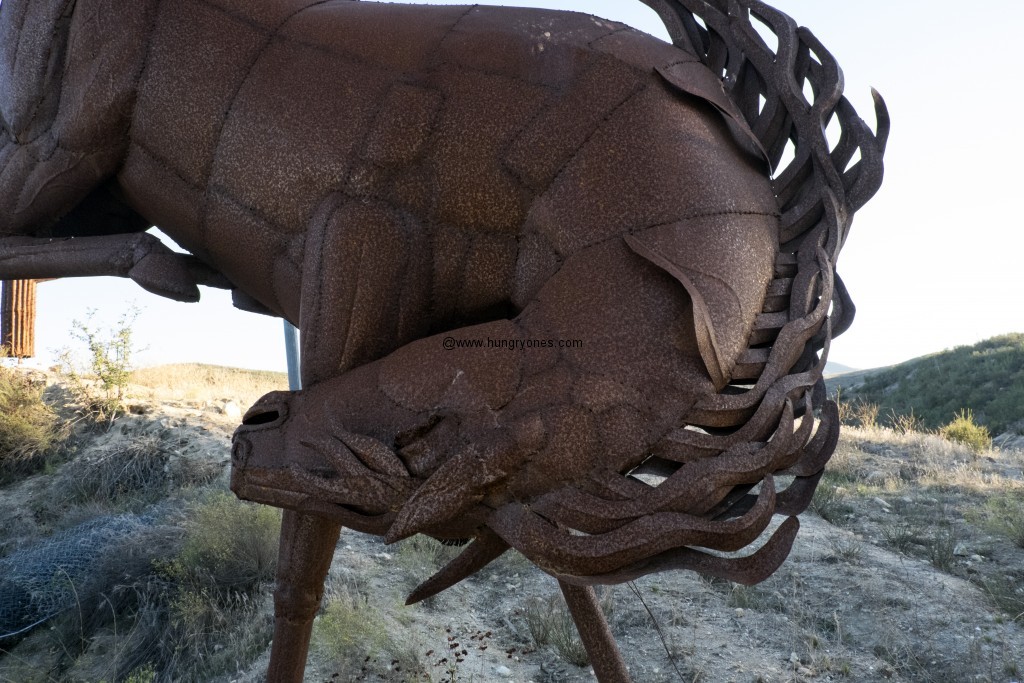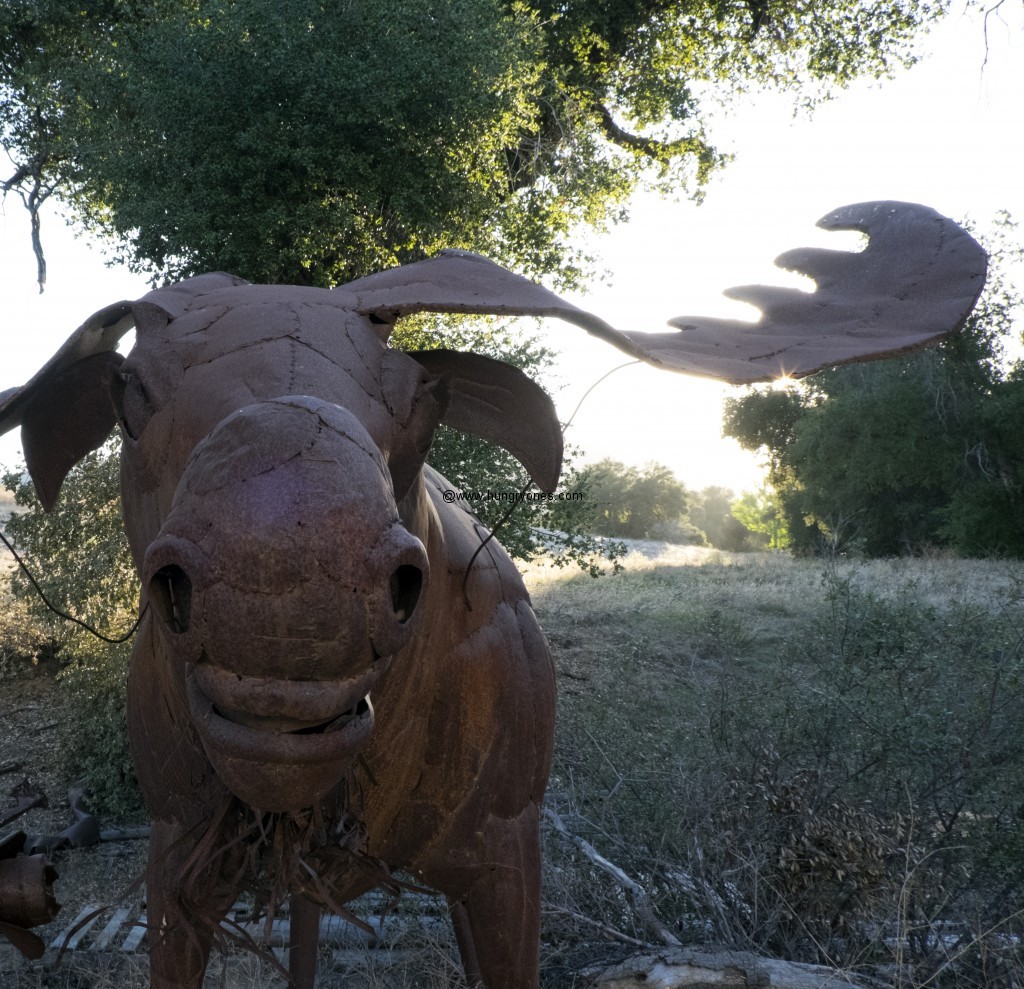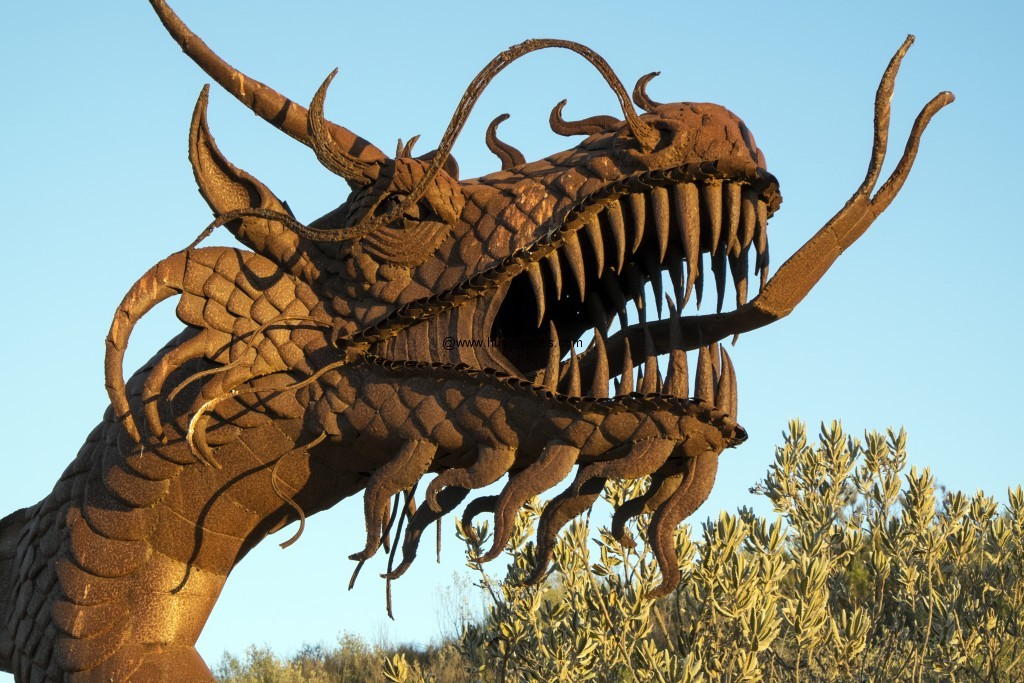 Arriving at the entrance to the large warehouse (I was expecting something smaller) the driveway and front yard is artfully arranged with every animal in the kingdom and beyond. Felt like going to the zoo! We got lucky, Ricardo and his cute little daughter posed for a few pictures and chatted with us for awhile.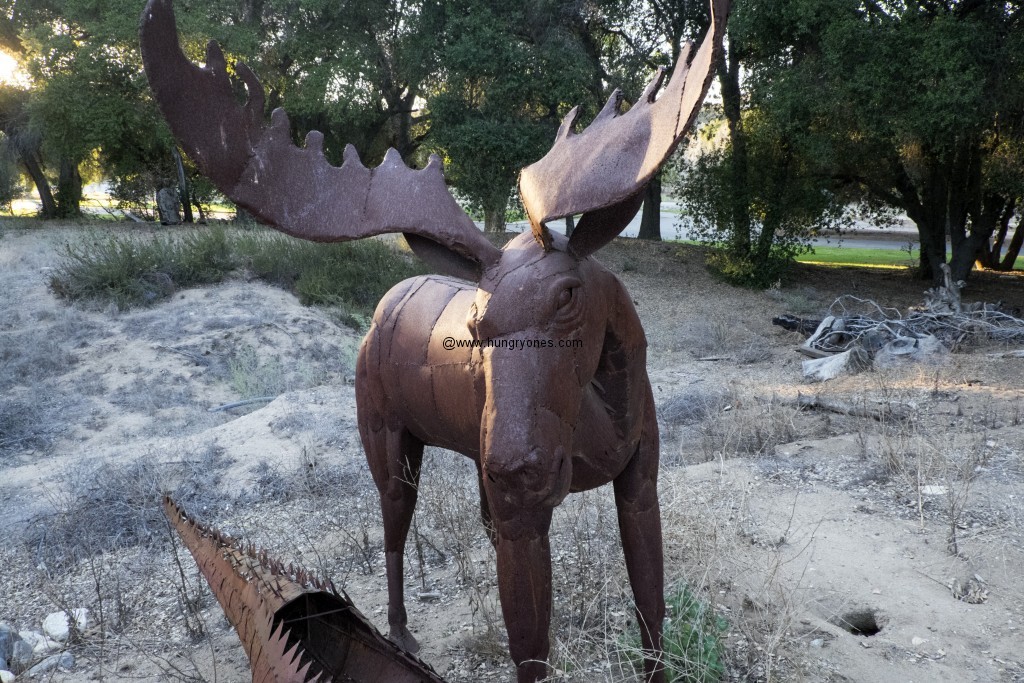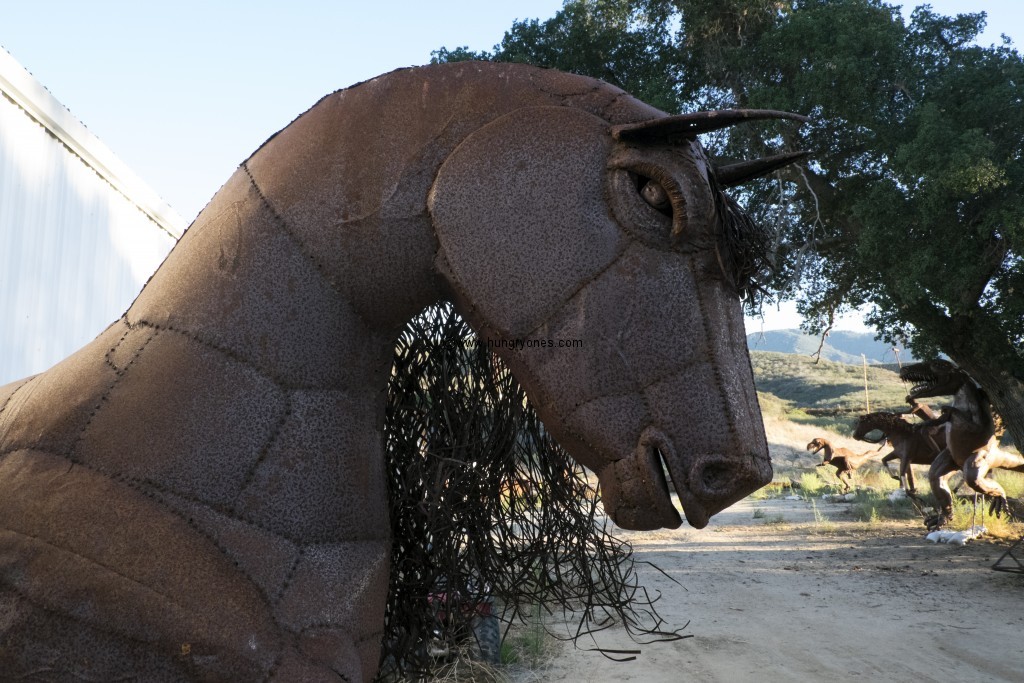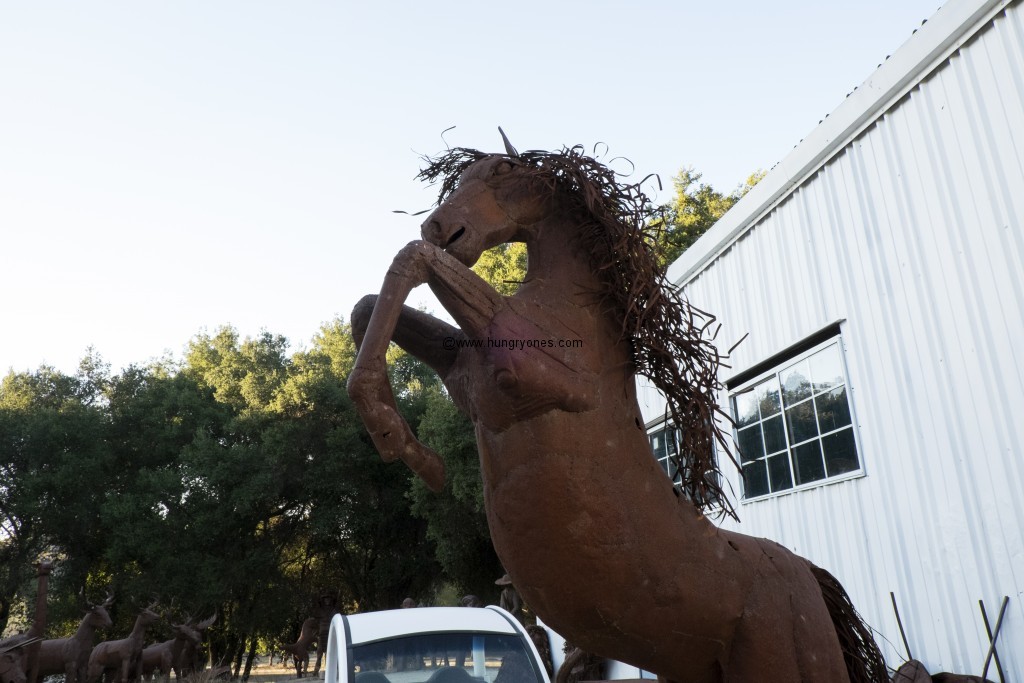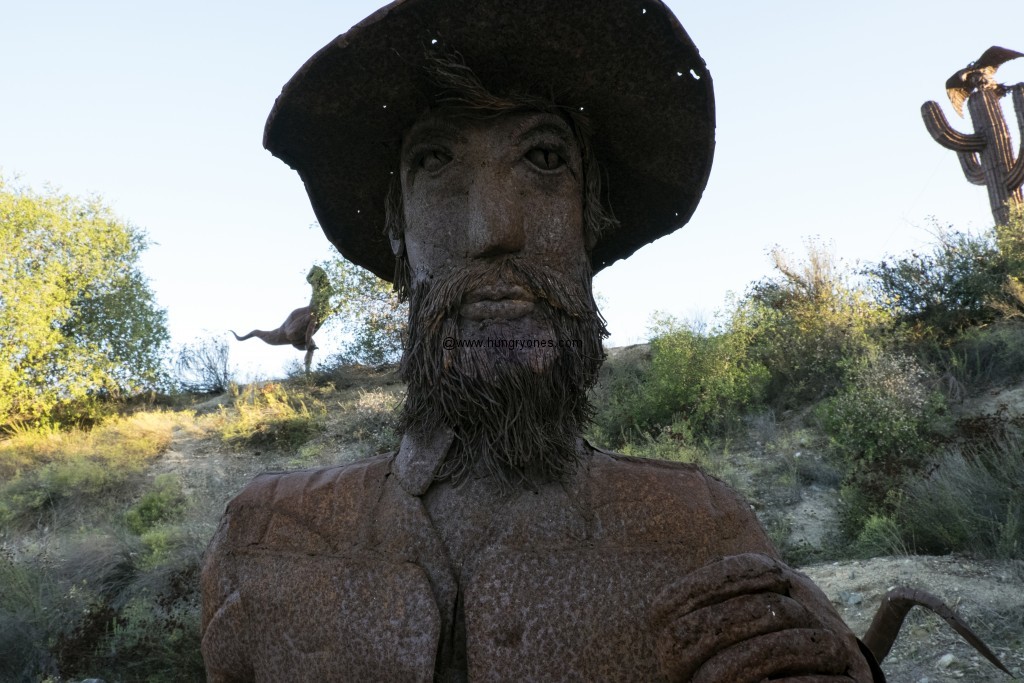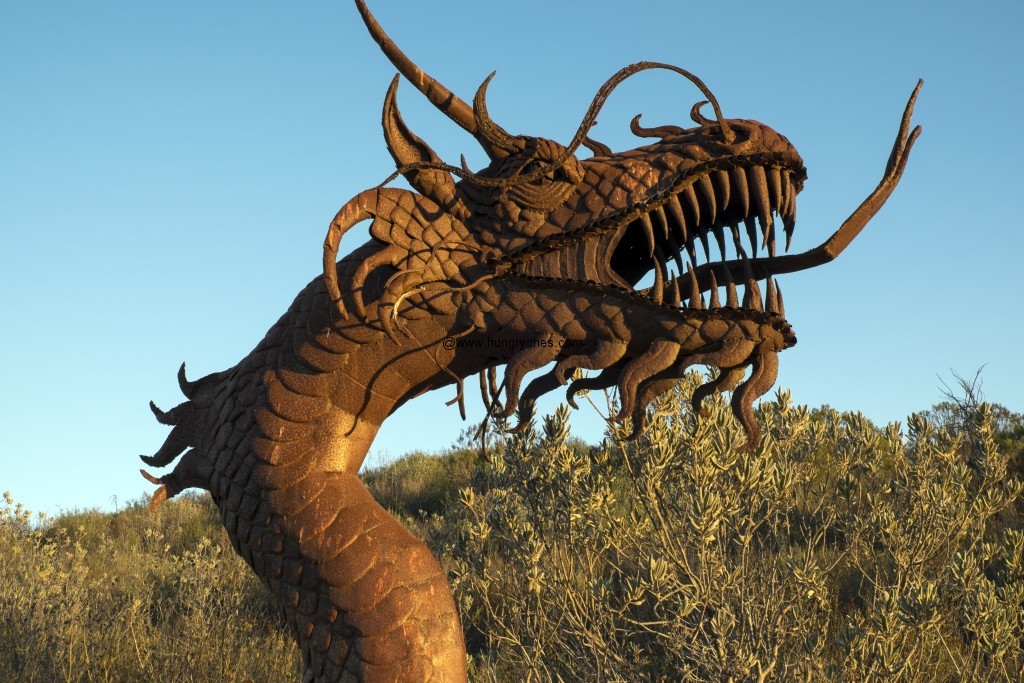 According to Borrego Springs' Chamber of Commerce', the town receives thousands of visitors who come to see his art.  A biography about Ricardo Breceda and his art work was written by biographer and historian Diana Lindsay. The book covers his early years as an artist, how he came to get into it, and other aspects of his life and career. Breceda's sculptures were featured in a list of the 11 best art spots in Southern California outside of Los Angeles written by Priscilla Frank for The Huffington Post.  The Anza-Borrego Desert was named as the Union Tribune San Diego's fifth favorite state park, and used a picture of Breceda's serpent sculpture. Another article written by Carolina Gusman for the Union Tribune San Diego recommended the Anza-Borrego Desert for people looking for a vacation, due in part to Breceda's sculptures. Wikipedia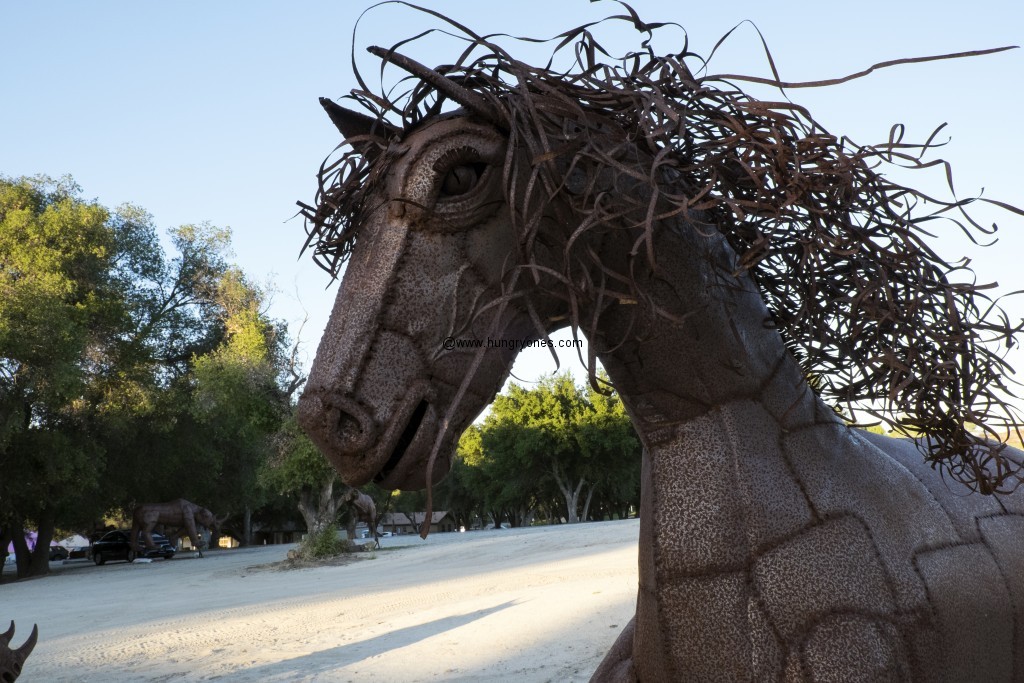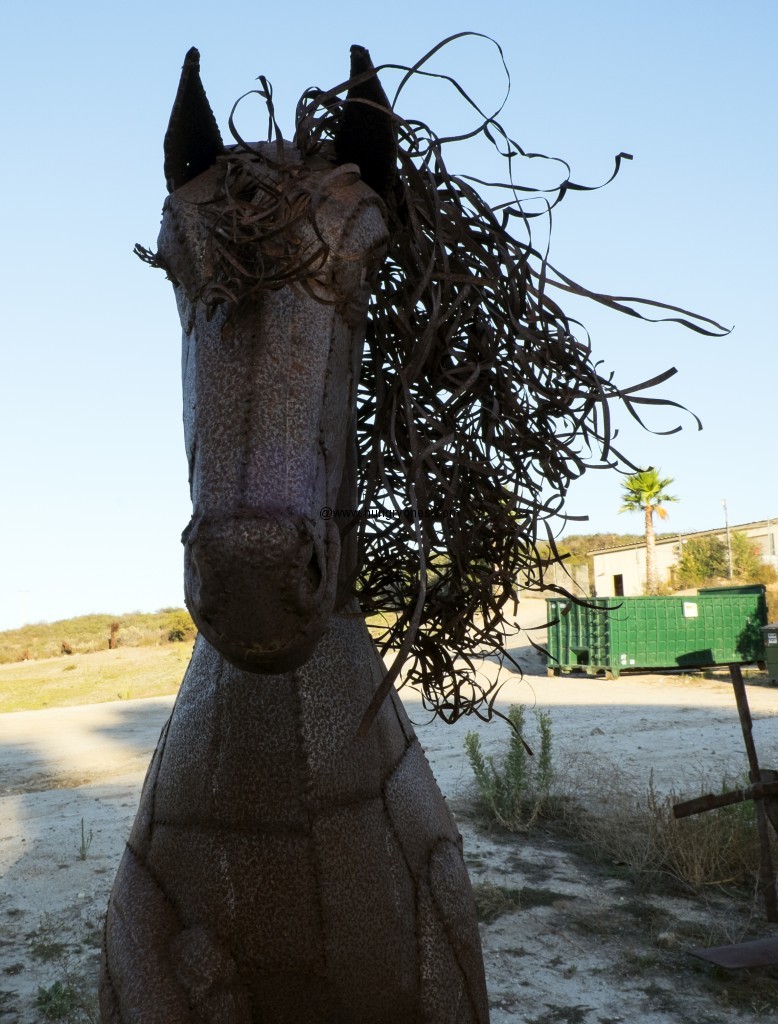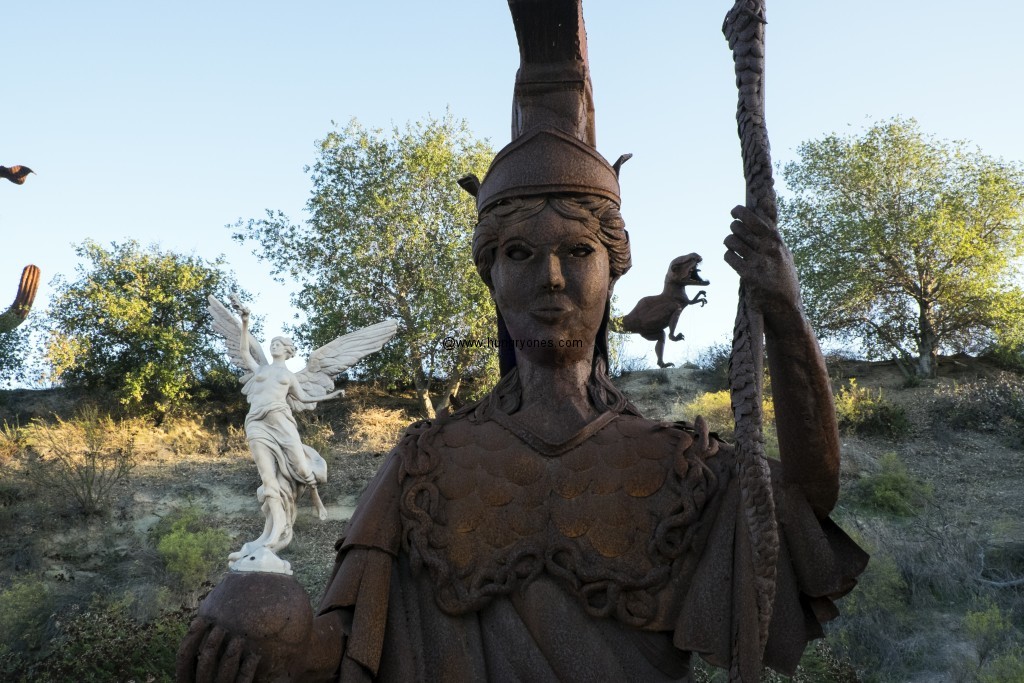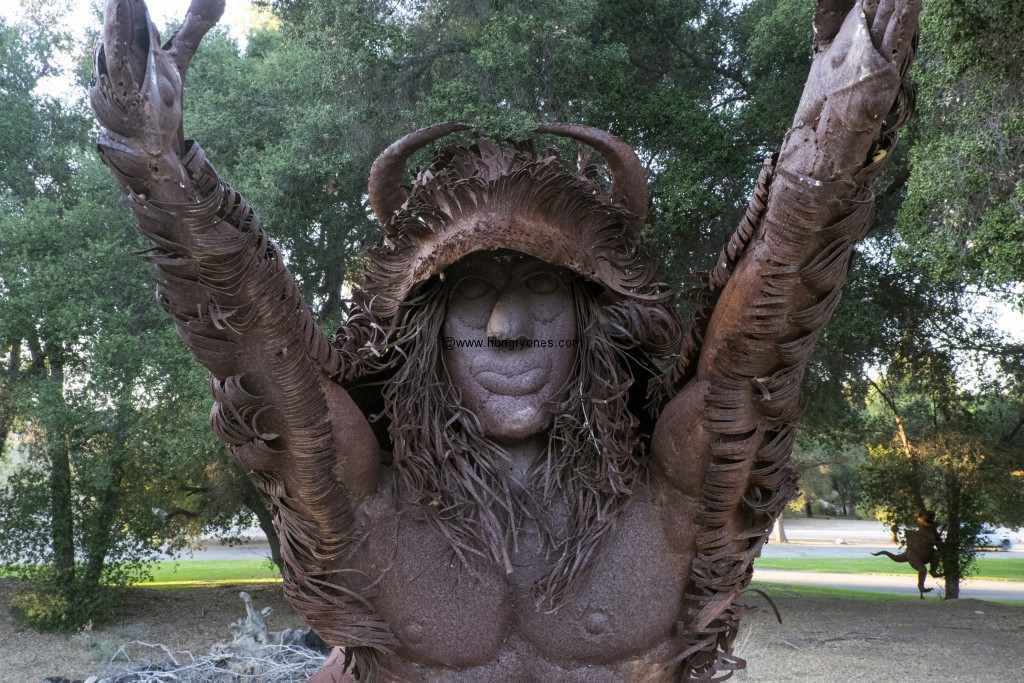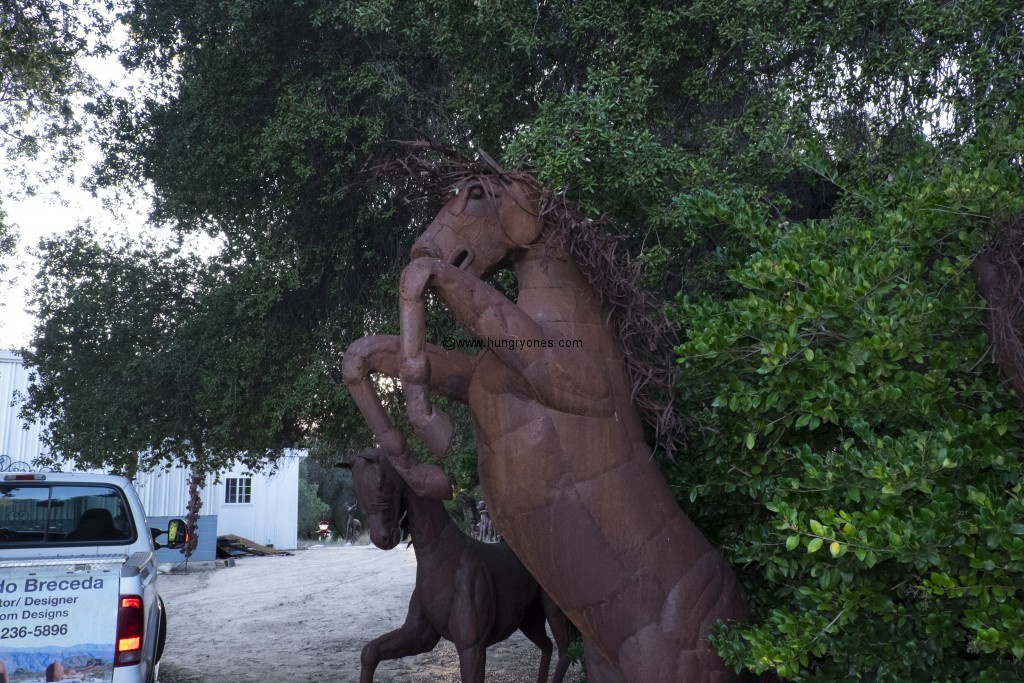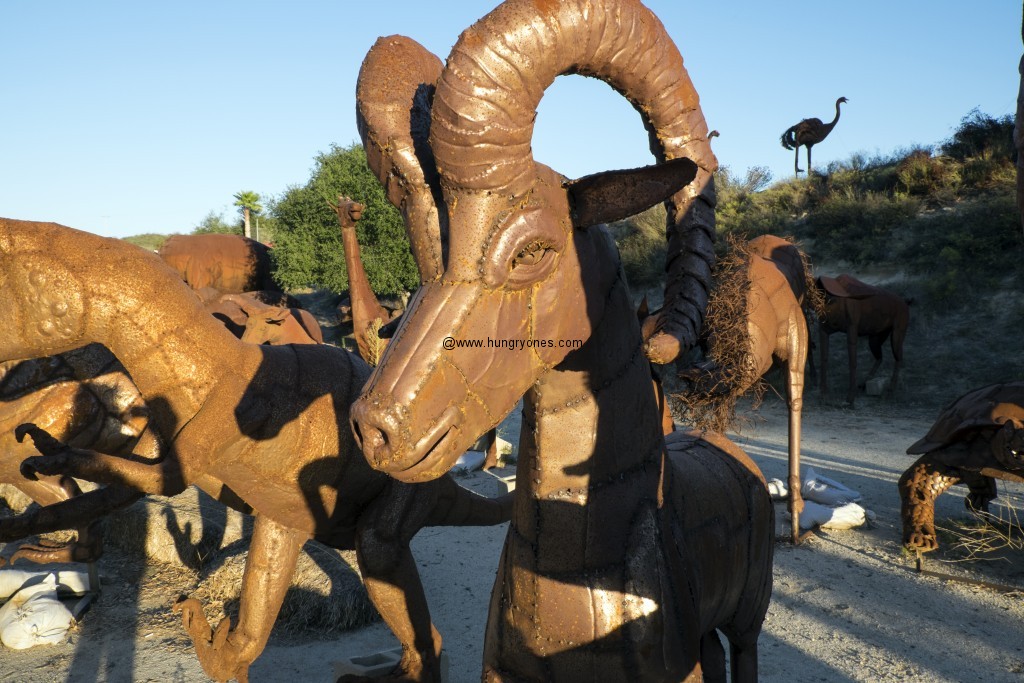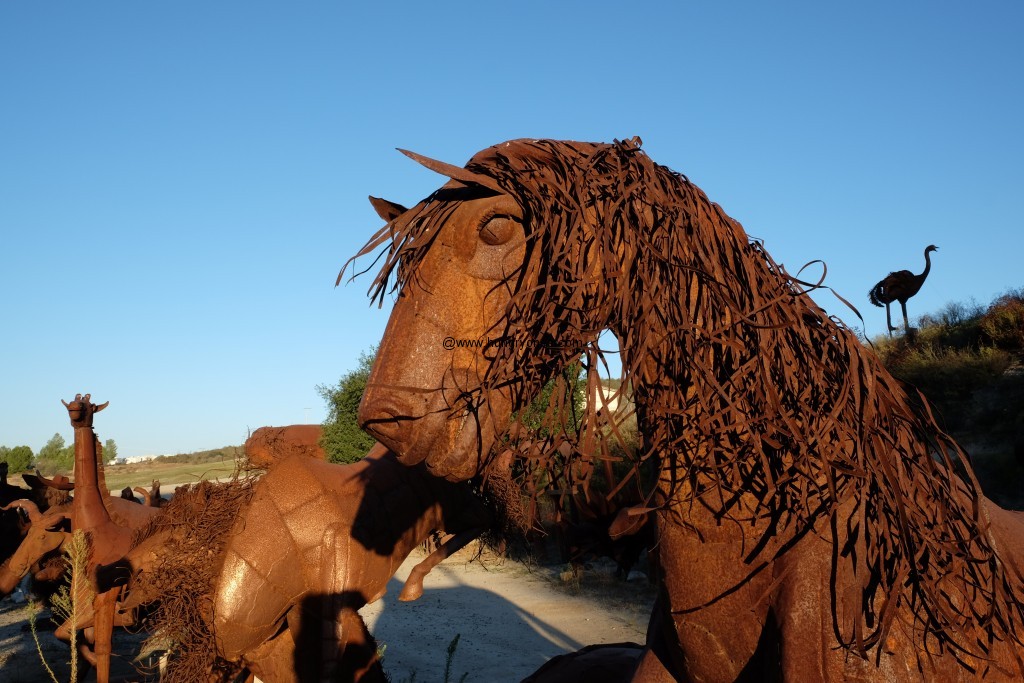 by Maggie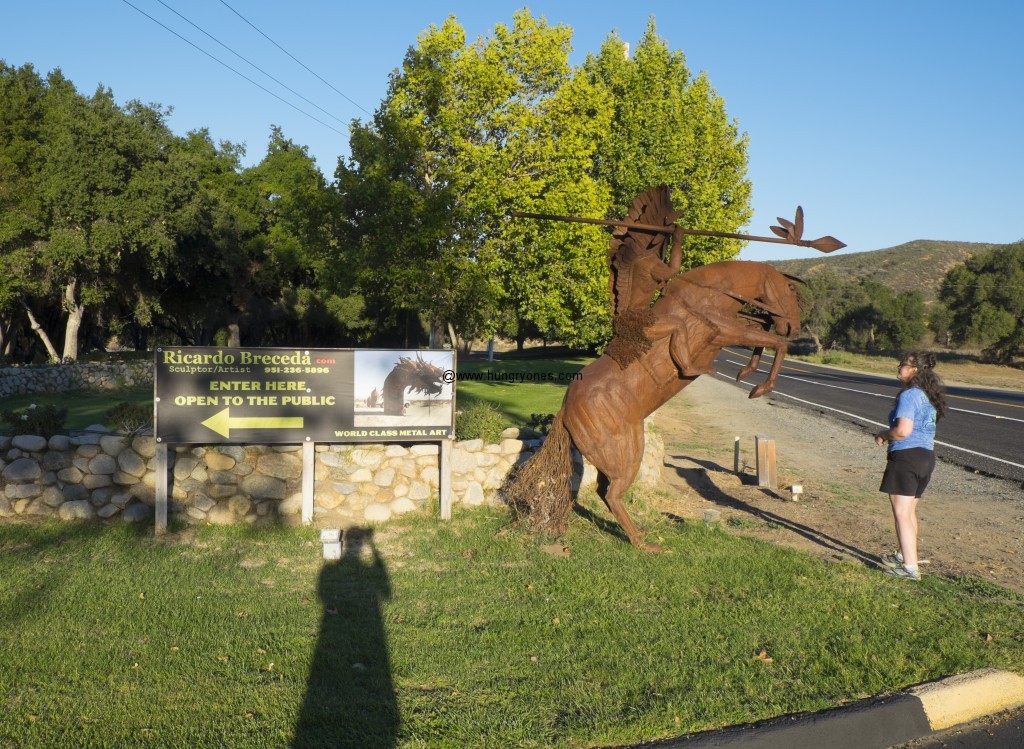 Dilios: "Remember us." As simple an order as a king can give. "Remember why we died." For he did not wish tribute, nor song, nor monuments nor poems of war and valor. His wish was simple. "Remember us," he said to me. That was his hope, should any free soul come across that place, in all the countless centuries yet to be. May all our voices whisper to you from the ageless stones, "Go tell the Spartans, passerby, that here by Spartan law, we lie."
Frank Miller – 300
Come on a journey with me into the countryside.  Leave behind the traffic and endless malls of Temecula.  The 79 Highway narrows to 2 lanes and Palomar Mountain is in the distance.  Trees and grassland replace the neon Starbucks signs.  Air seems fresher.  A metal horse is in the distance.  So tempting to continue on to Anza but the metal horse is so beautiful…  I park on the side of the road and walk through the brush to get a closer look at the horse at the top of the ridge rearing it's legs like a modern day Pegasus.  2 other metal horses on the other side of the road follow the 1st.  Magnificent.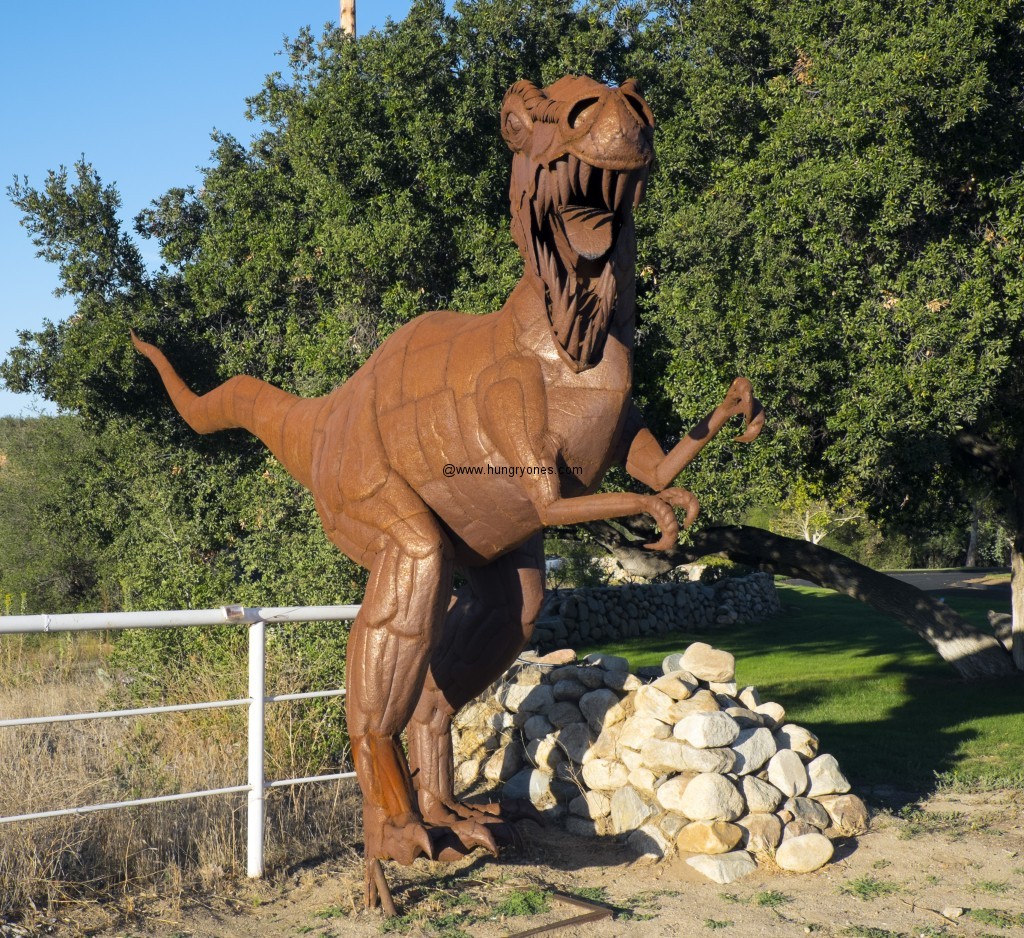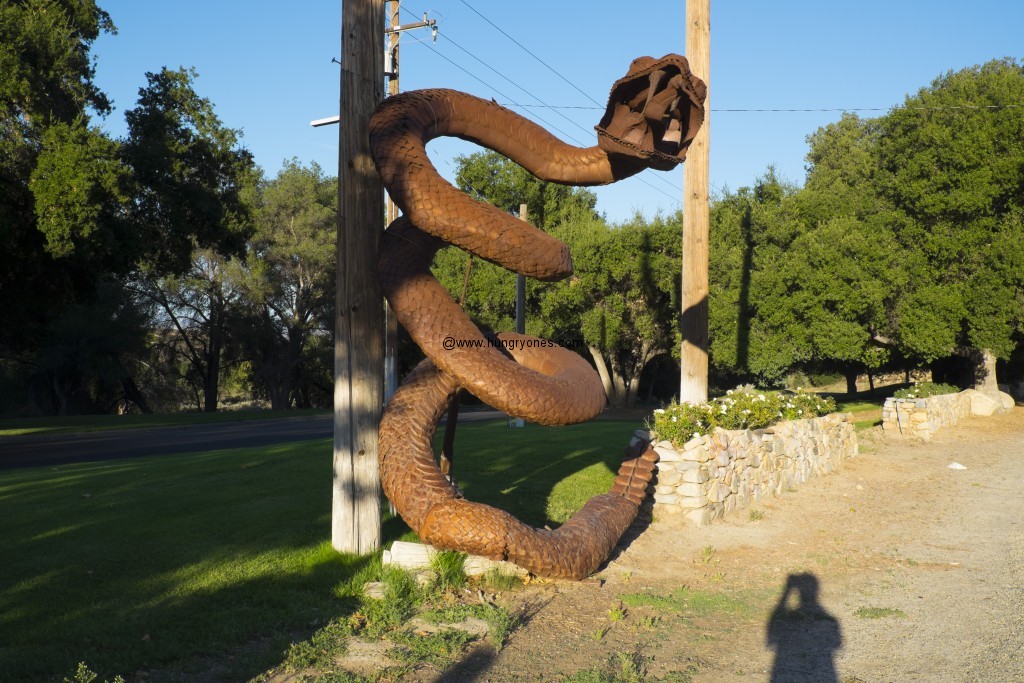 A few more sculptures are in front of the Vail Lake Resort.  The need to see more is strong.  I venture into the Vail Lake Resort.  Around the warehouse there are all manner of sheet metal creations.  There are huge dinosaurs and some sculptures small enough to hold in the palm of your hand.  Some of the sculptures moved.  Taking a peek into the warehouse there was industrial welding equipment and unfinished pieces.  Overwhelmed by the huge number of awesome artworks I took photographs to peruse at a later time.  I brush my hand along the artworks.  Each feels different beneath my fingers as each beach has differently textured sand.  Wandering about this exotic landscape I meet the artist, his camera shy daughter, and his dog.  Each is friendly in their unique way.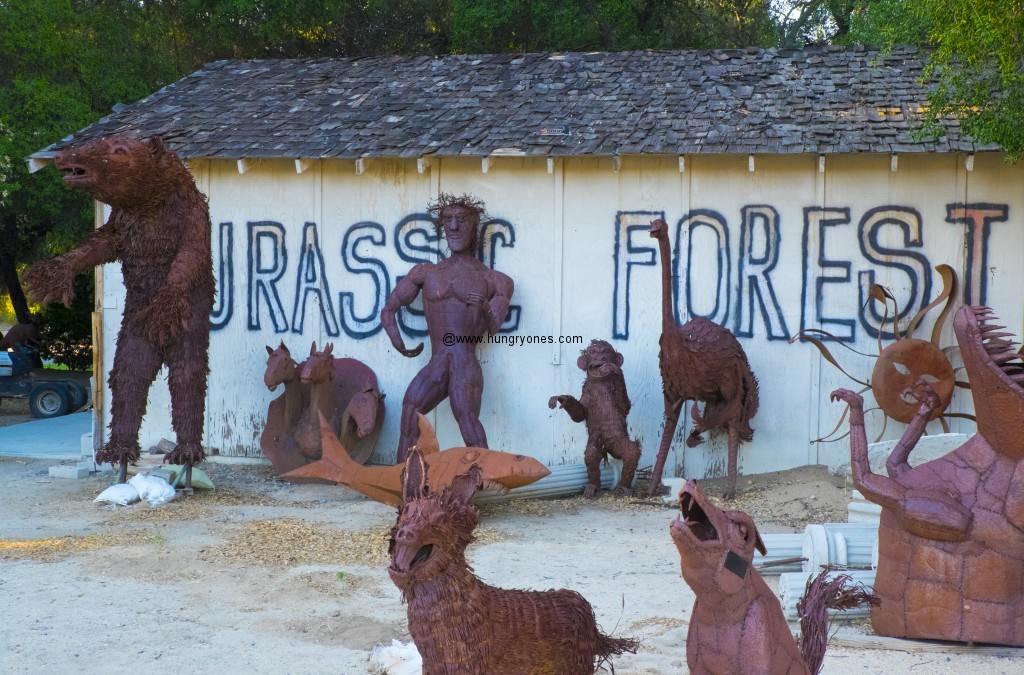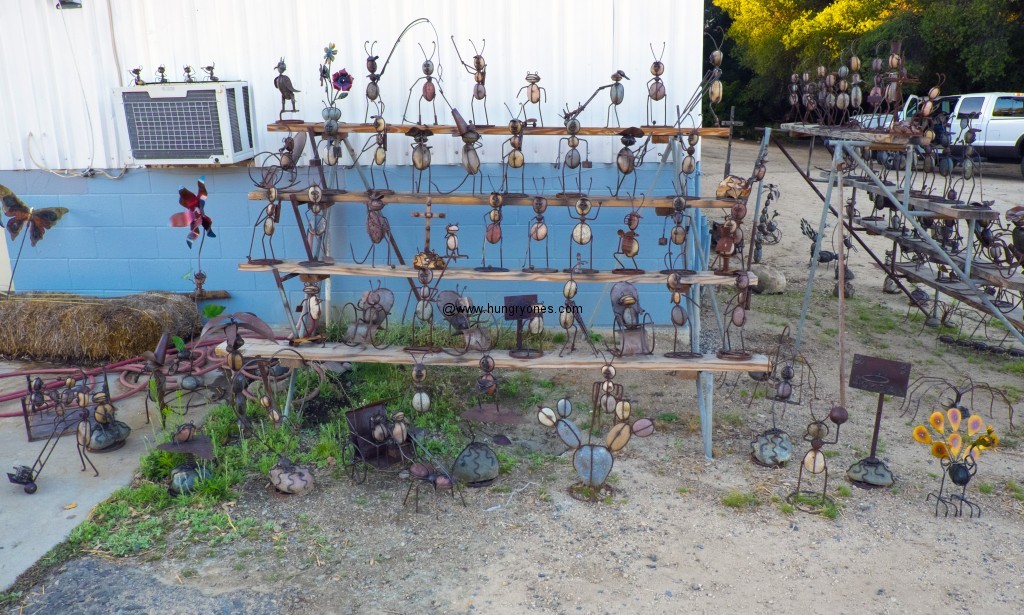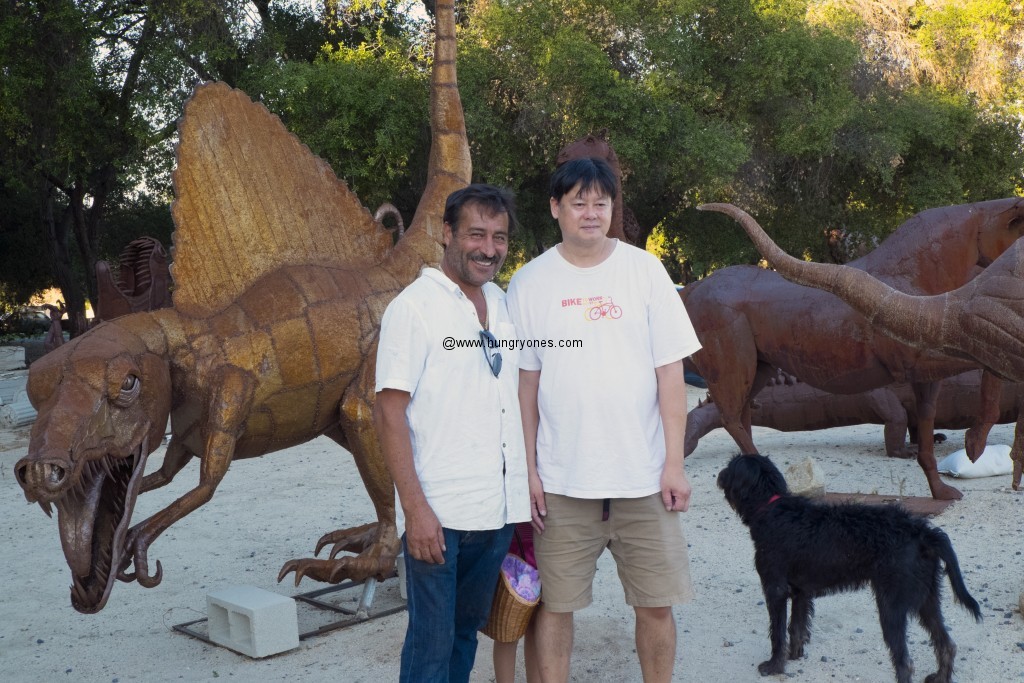 Should you drive along the 79 Highway and you see the metal horses stop and take a look.  Remember them.  Horses have to find a new home by December 2015 as they are being evicted from Vail Lake Resort.  Each time I drive by this place I will remember here use to lie the works of Ricardo Breceda.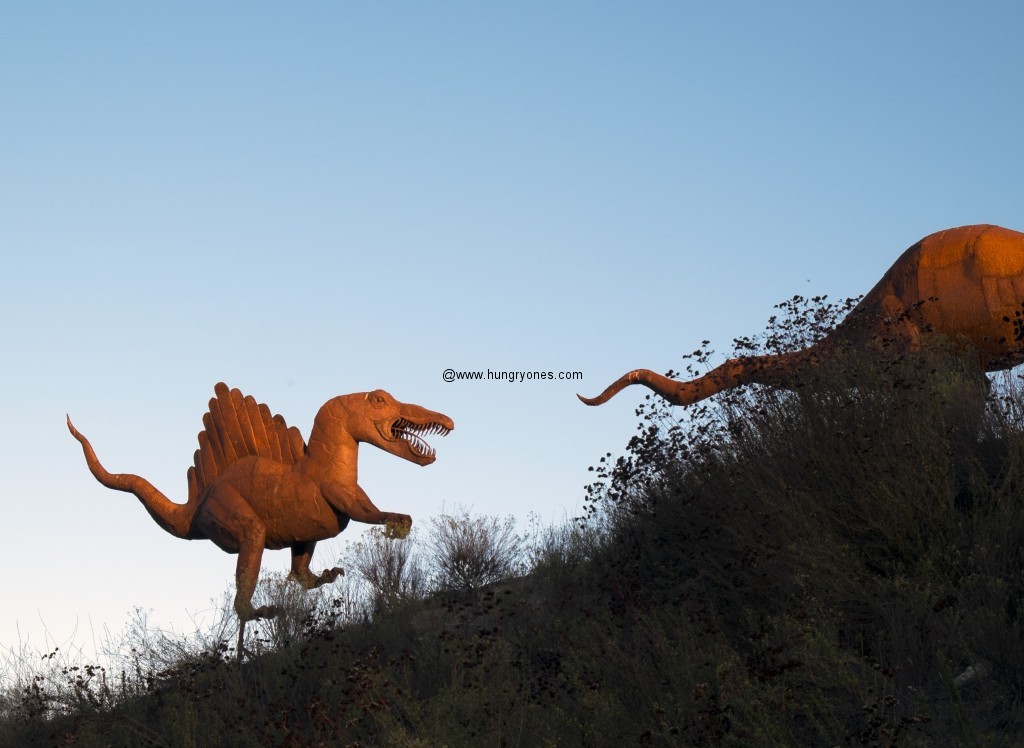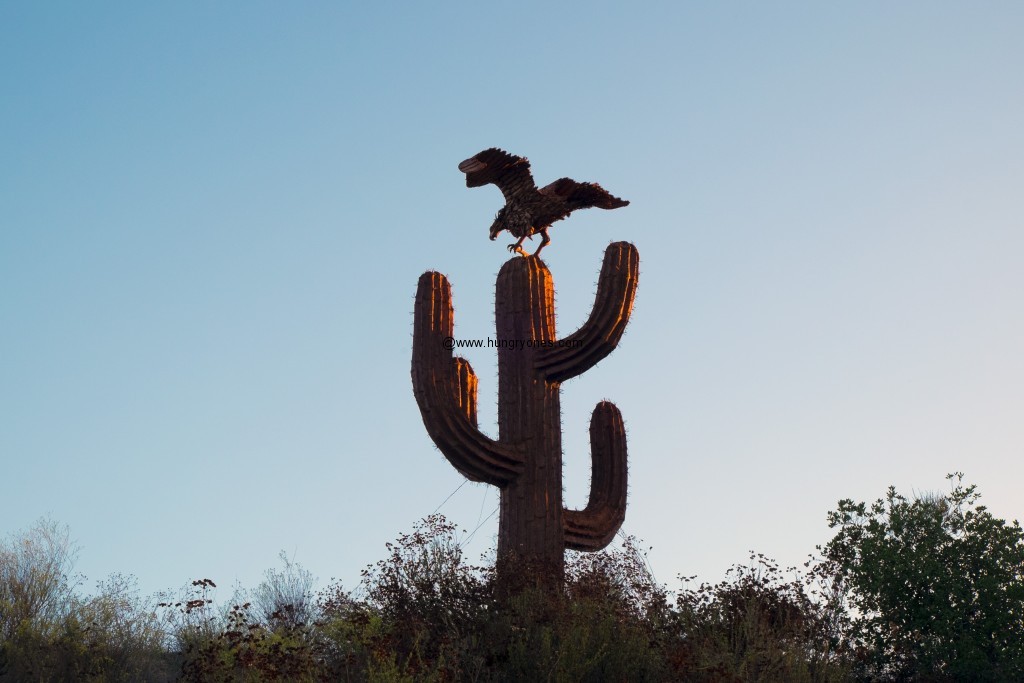 by Soo
Ricardo Breceda
38000 Hwy 79 S
Temecula, CA 92536
951-236-5896