MORPHEUS: I am an ox, snake-crushing, heavy-footed.
CHORONZON: I am an anthrax, butcher bacterium, warm-life destroying.
MORPHEUS: I am a world, space-floating, life-nurturing.
CHORONZON: I am a nova, all-exploding… planet-cremating.
MORPHEUS: I am the Universe — all things encompassing, all life embracing.
CHORONZON: I am Anti-Life, the Beast of Judgement. I am the dark at the end of everything. The end of universes, gods, worlds… of everything. Sss. And what will you be then, Dreamlord?
MORPHEUS: I am hope.
Neil Gaiman – The Sandman
The first time I walked down this street I was 4.  It was night.  It was cold.  I was tired.  It was dirty and people were sleeping in the alcoves.  The family wanted to ring in the New Year at Horton Plaza by the fountain.  I think I had a good time before I fell asleep…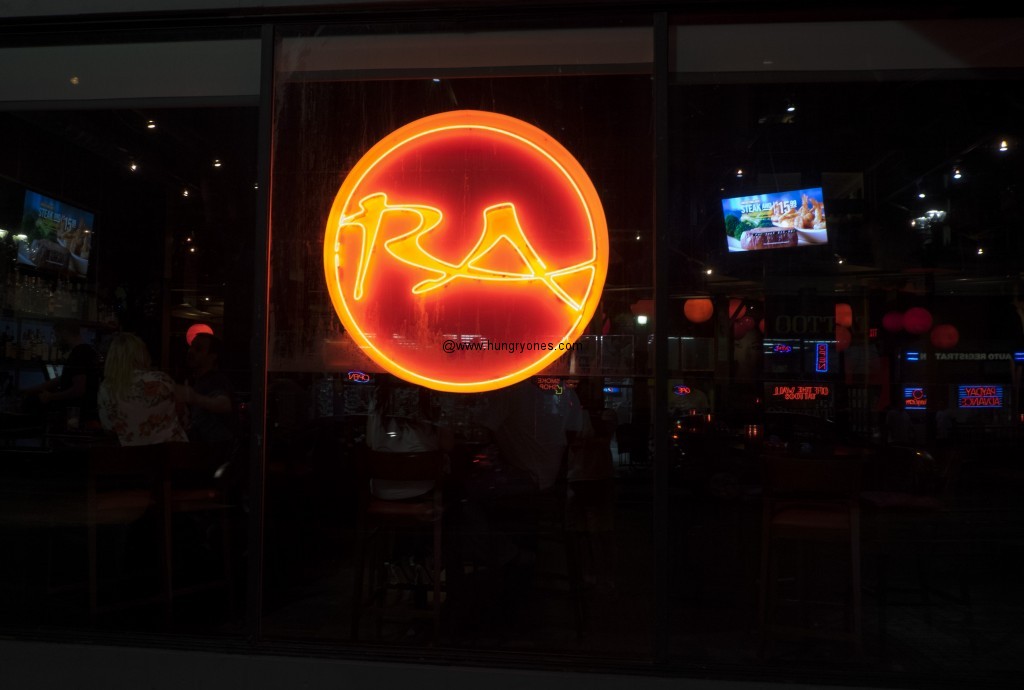 Daytime.  It's a bit cleaner now and the streets are filled with attractive women in skirts and shorts.  Huge lunch crowd slowly trickles out as I sit and wait for my lunch.
I started with the chicken yakisoba.  Very good flavors from the sauce and the egg noodles.  Liked the texture of the egg noodles.  A bit like lo mein only not as soft.  The chicken breast was a little dry.
Pork gyoza had a crunchy skin and delicious pork filling.  Among the best I've had.
On previous trips I also tried:
Shrimp tempura  – The shrimp were large and the light crunchy batter created a delicious flavor.
beef shorts ribs – Tender beef with excellent flavor a bit like the kalbi ribs at Homestyle Hawaiian.
Outside.  I watch them build a new fountain at Horton Plaza.  It's nice.  I was here in the old days when the old fountain sent forth streams of water into the sky.  Makes me think of hope…
RA Sushi Bar
474 Broadway
San Diego, CA 92101 (619) 321-0021