Nothing beats a haunted moonlit night on All Hallows Eve…. And on this fatal night, at this witching time, the starless sky laments black and unmoving. The somber hues of an ominous, dark forest are suddenly illuminated under the emerging face of the full moon.
Kim Elizabeth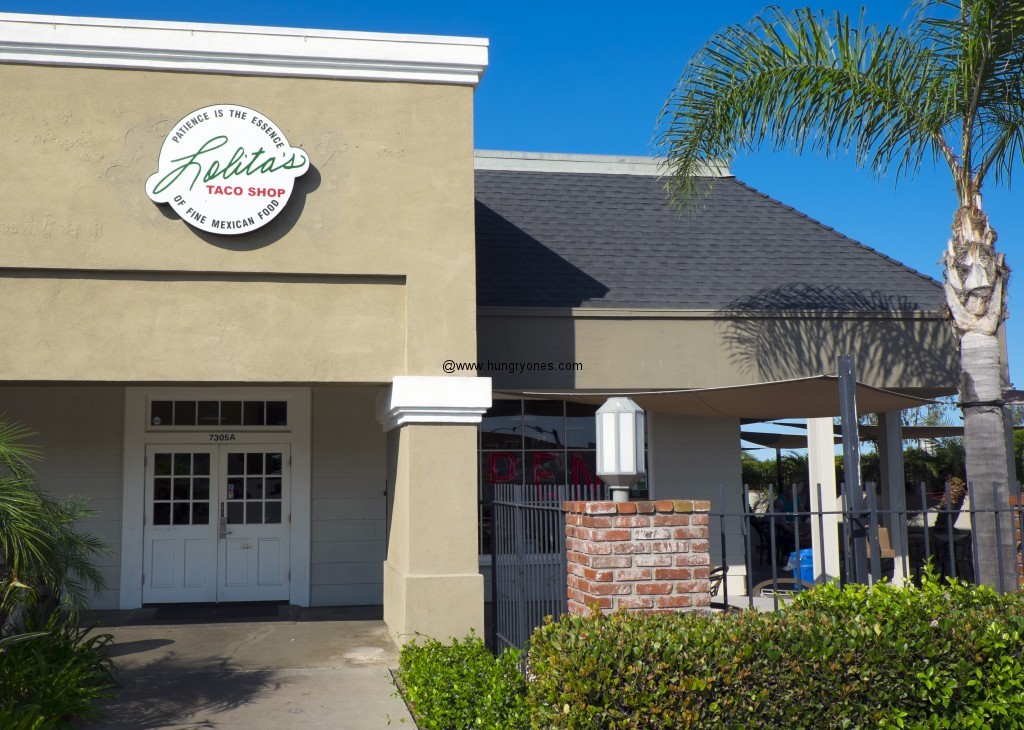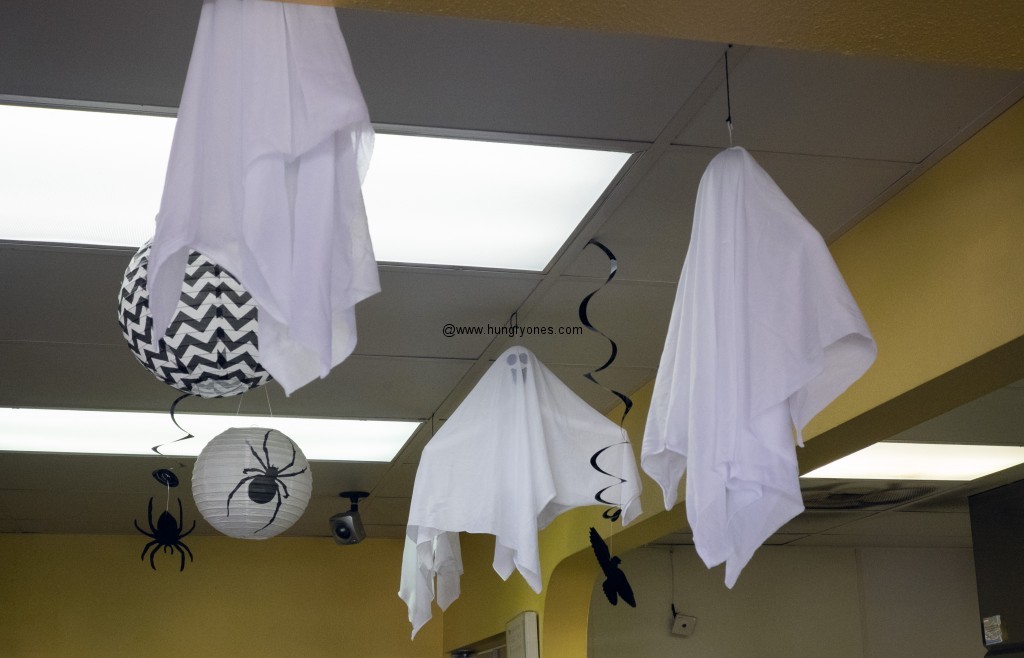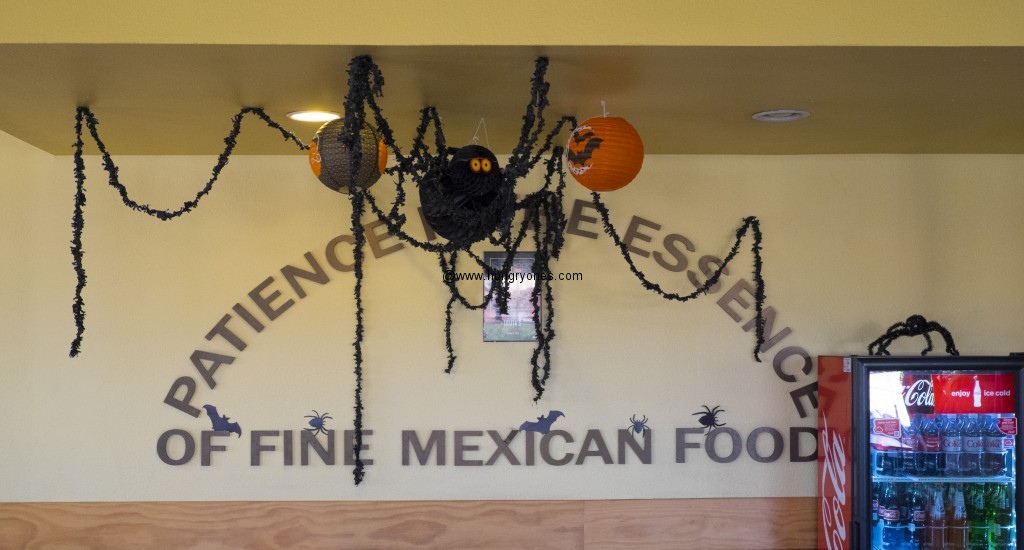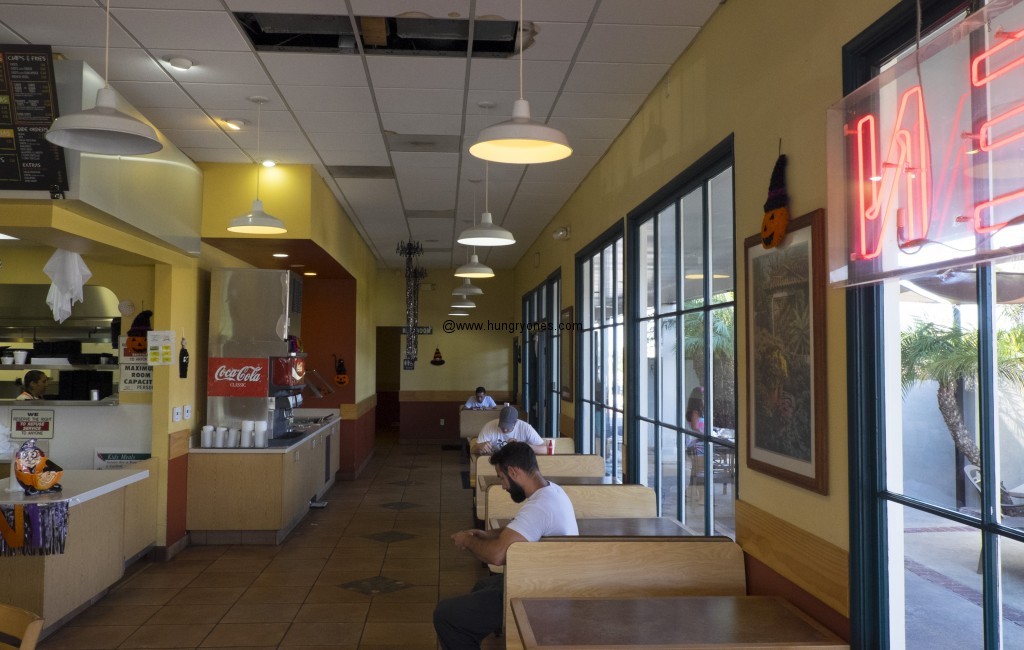 Place is prepared for All Hallows Eve.  Ghosts bob up and down near the ceiling.  Huge spiders abound.  In case I don't make it out of here I should confess once in awhile I like to eat a vegetarian meal.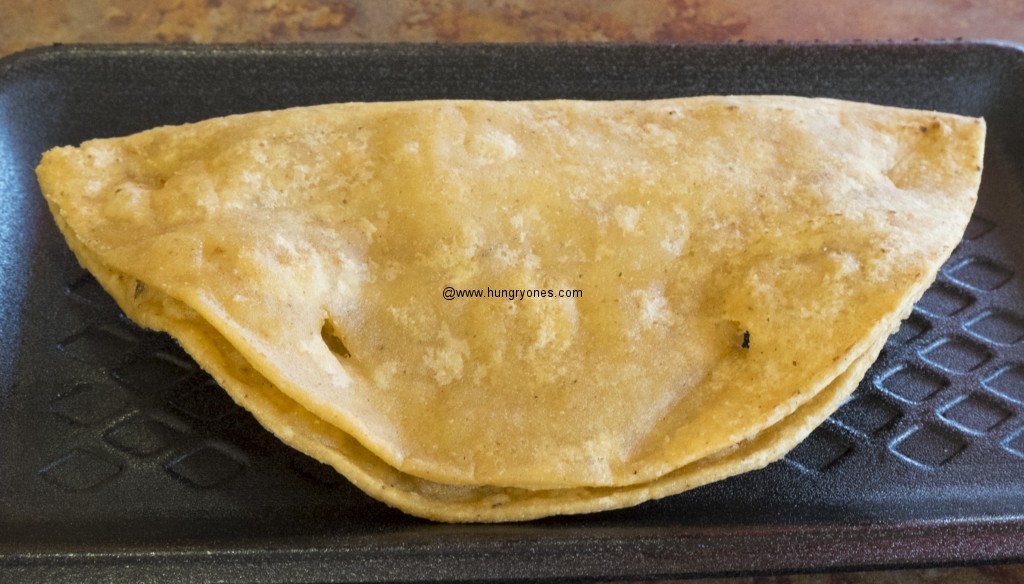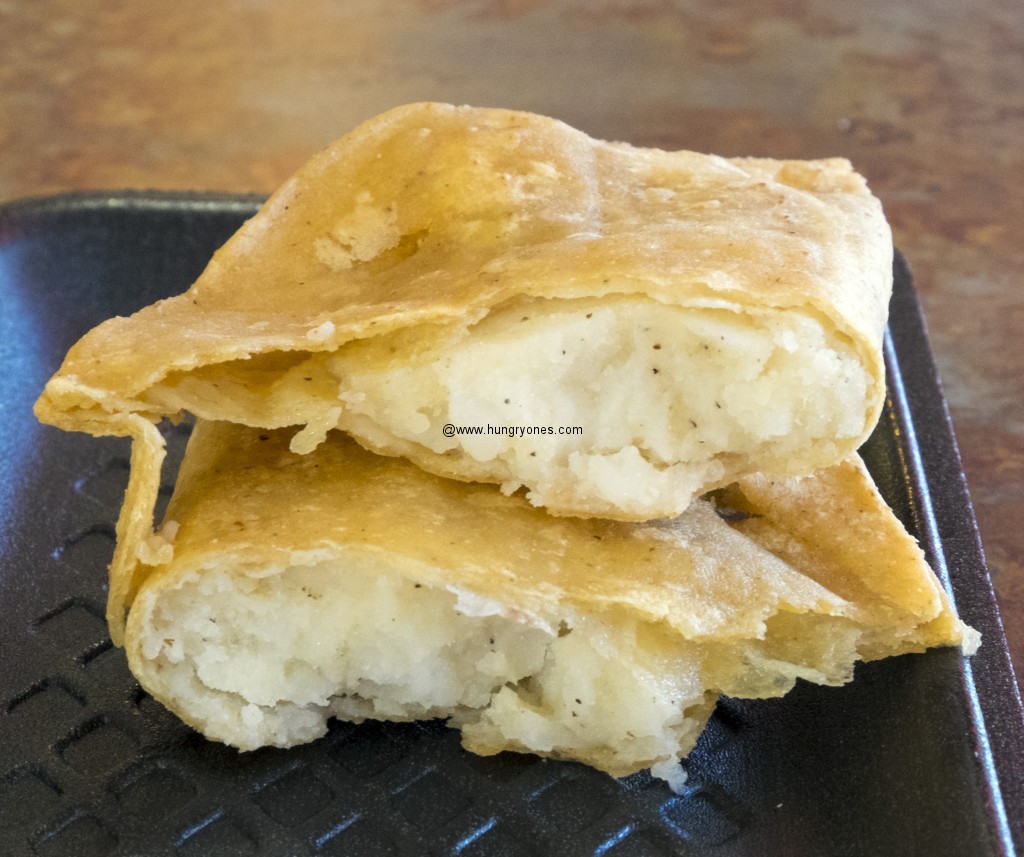 That means a potato taco here or at Don Carlos Taco shop.  The hard shell taco has just the right amount of grease and crunch.  Light corn flavor goes well with the lightly seasoned mashed potato filling.  I like the filling a bit better at Don Carlos but this taco is really good.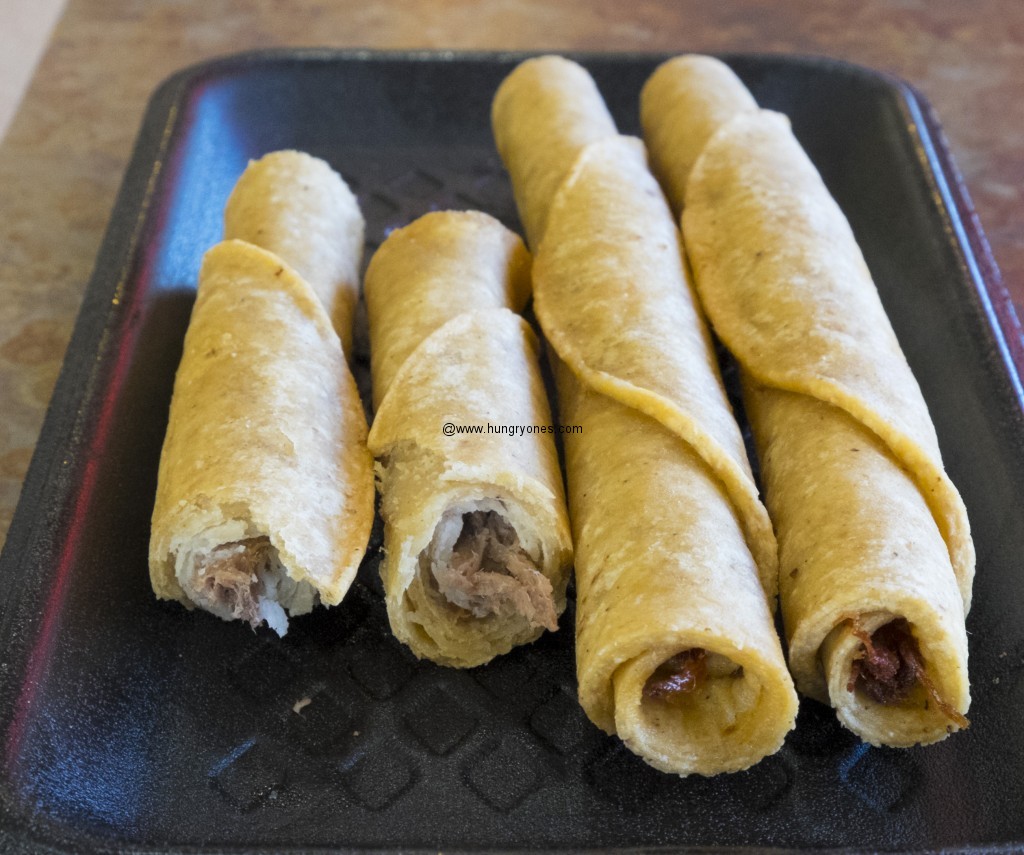 Beef taquitos were crunchy but lacked flavor.  I just tasted fried corn tortilla.  Could have used a higher meat to tortilla ratio and meat needed more marinating.  El Indio's has the best beef to tortilla ratio I've found in a taco shop.  🙂
Staff was very nice.  Maybe they know nobody gets out of here…
Lolita's Taco Shop
7305 Clairemont Mesa Blvd
Ste A
San Diego, CA 92111
(858) 874-7983