Sweat on my forehead
Pork roasting behind counter
Delicious fried pork.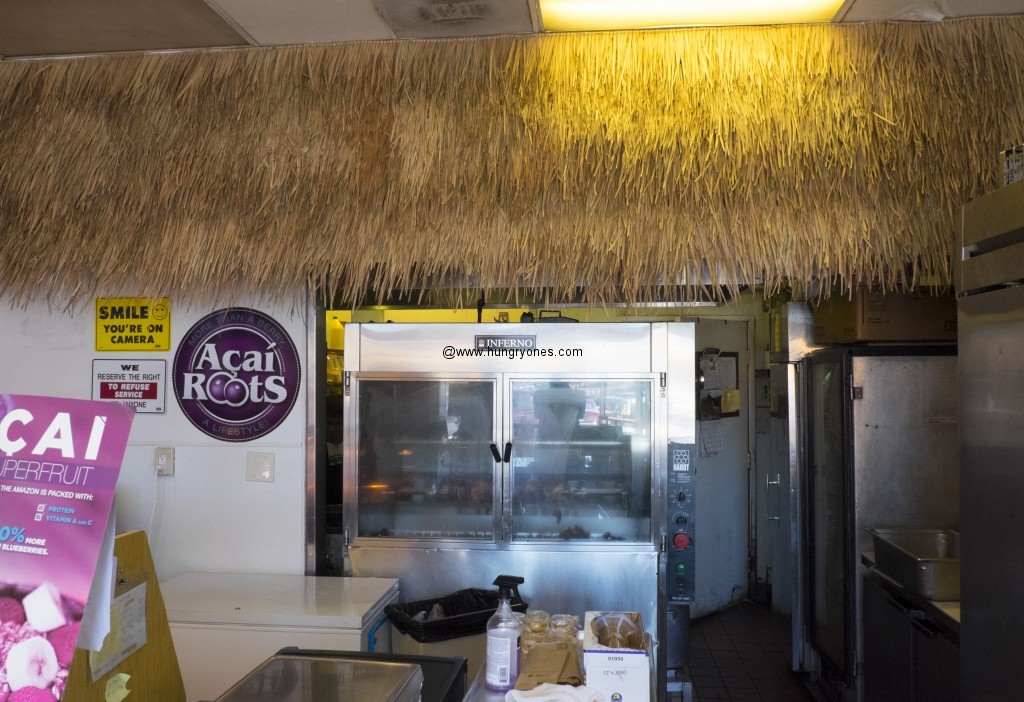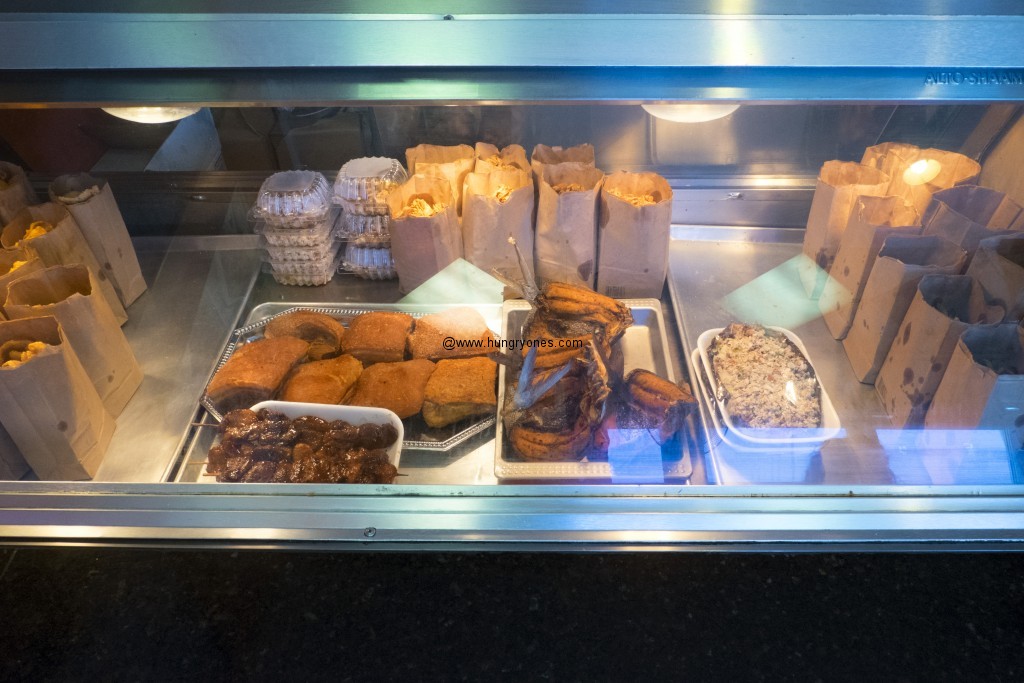 Skin crackled and crunched with each bite.  Delicious flavor of fried pork skin mingled with the delicious pork.  Best lechon kawali I've found.  Wish they had some pancit to go with it.  Jasmine rice was moist, had light flavor, and went down smooth.  Bbq pork skewer was well marinated but not a big fan of the flavor.    Mango drink was really sweet and mangoey.  Would have been perfect in a tall glass with lots of ice.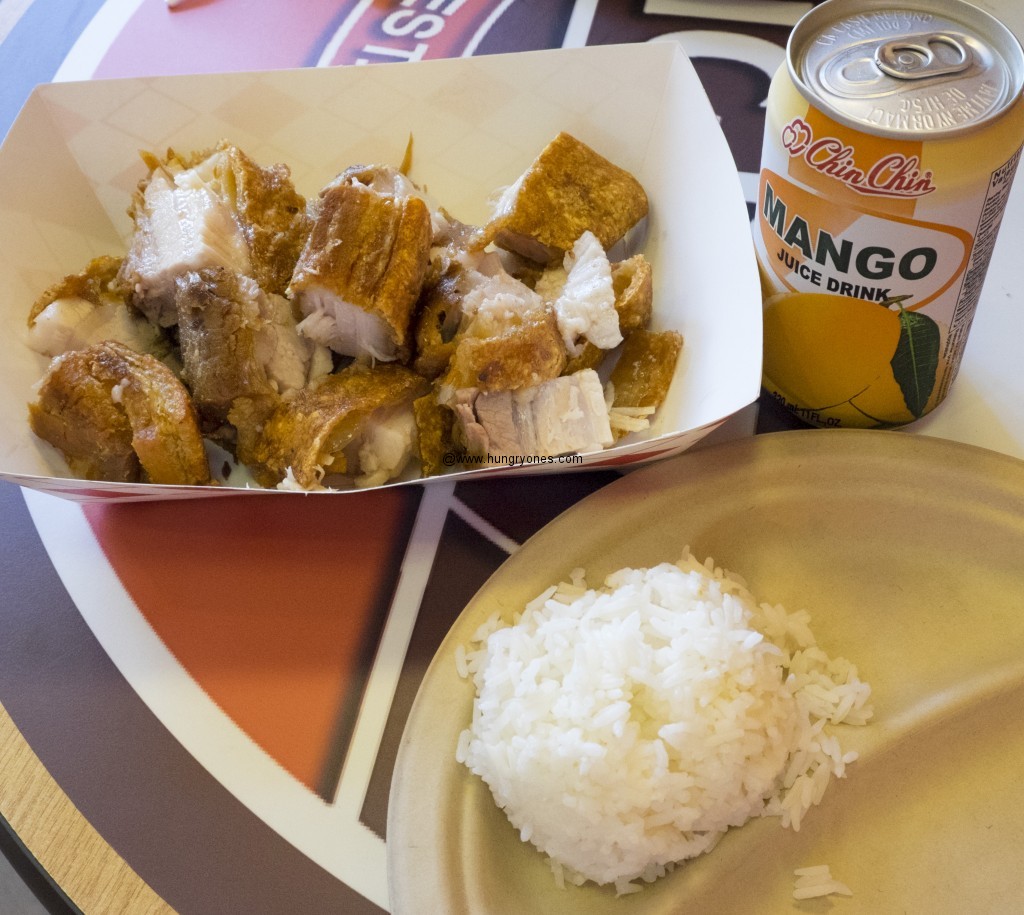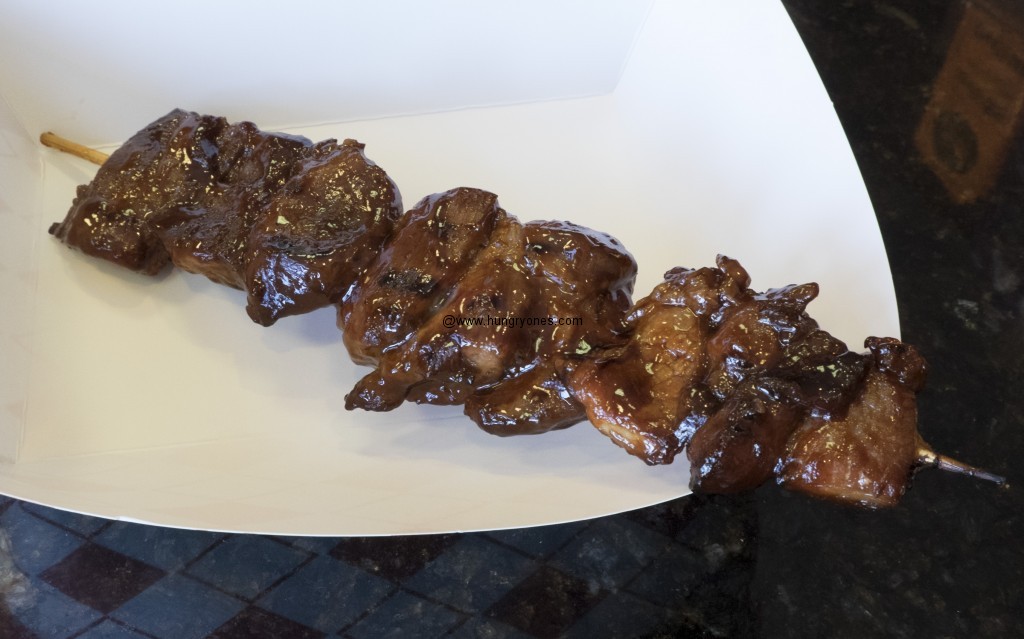 Gets hot in here.  I wouldn't eat here during a heat wave as there is no AC.  Next time I visit I'll have to try the roast pork.
Faye of Fayesfork.com sent me here.  Faye is wise.  This is her fav lechon kawali spot too.    Cathy of mmm-yoso has been here too.
Chic-Boy
2220 E Plaza Blvd
Ste T1
National City, CA 91950
(619) 472-2449