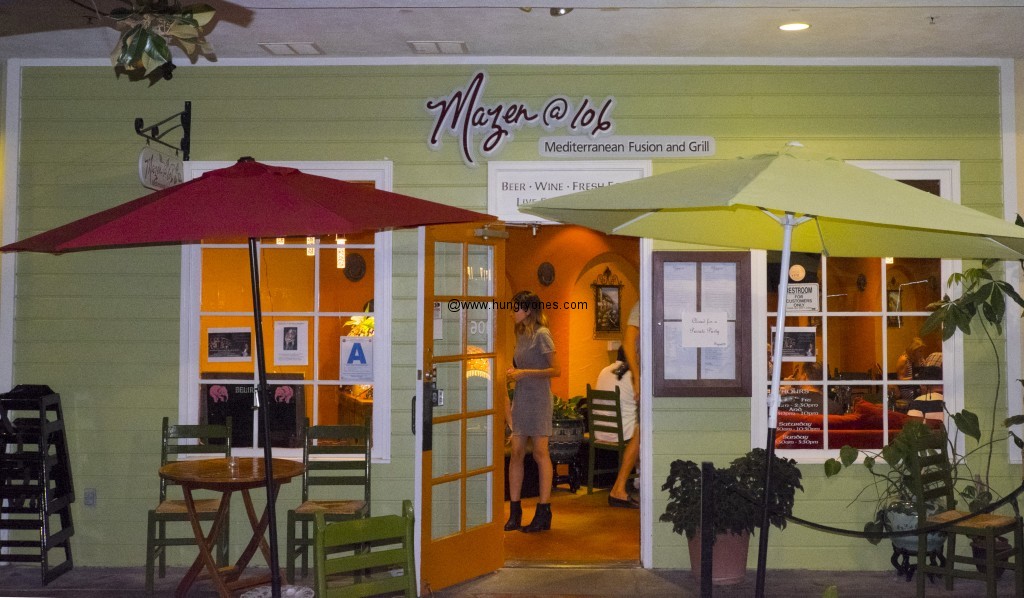 Upon entering, we were greeted wonderfully by Tiffany and shown inside. Immediately I noticed the warm tones used throughout the restaurant, the beautiful lamps and lighting. While waiting in line to sample the food we chatted with a few friends, Faye, Lynn and Annie.
Once seated, I made my way around my plate tasting everything.
The pita bread paired well with the house made hummus. Loved the salad with cucumbers, tomatoes, red pepper, onion and feta cheese. Fried calamari was cooked to perfection. Chorizo con queso was a highlight with mozzarella and sweet chile. For dessert baklava was very fresh with the perfect balance between sweet and crunchy.
Sitting at the table happily munching away and sipping a delicious cranberry, vodka drink, we were rewarded with a large tray containing flat bread pizza. The mozzarella tasted freshly made, heavenly creaminess accompanied by delicate tomatoes, basil and parmesan. Hands down the best pizza I've had in a long time!
It was nice to meet new people and chat with friends as well. The belly dancer was very talented, enjoyed what she did with the scarf's and the flute player sounded especially lovely. Planning to come back often to try out the rest of the sumptuous menu!
Maggie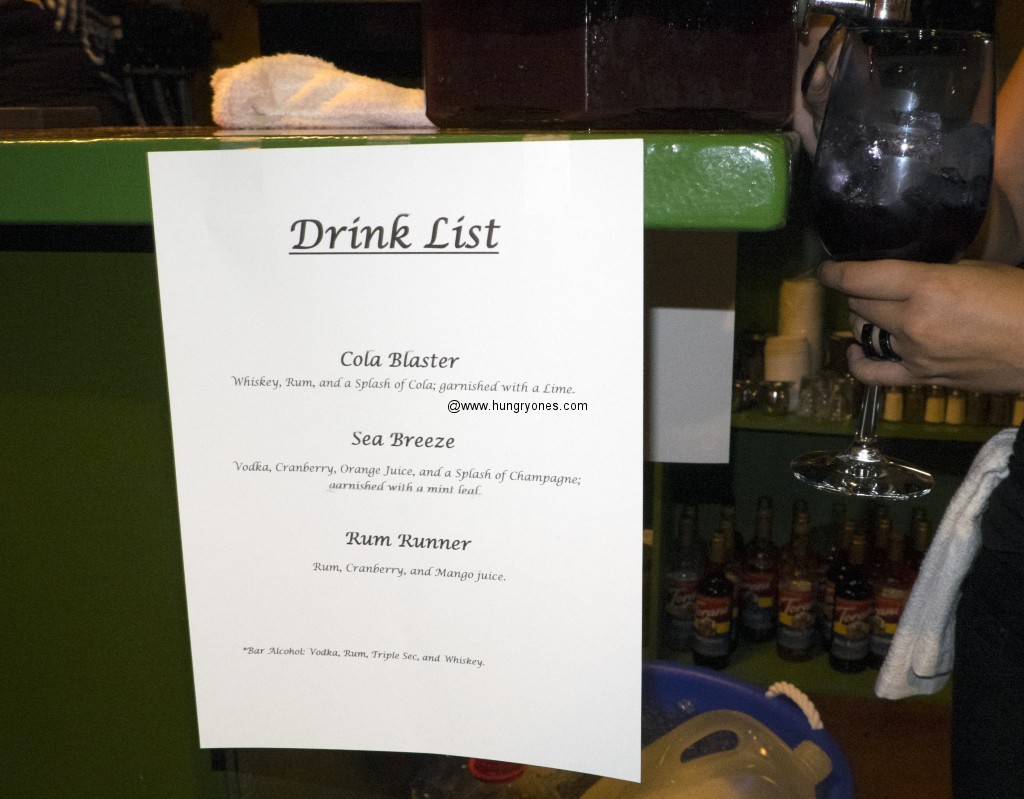 Scents of food and incense mix in the air.  I breath deep.  The scent of incense leads me past the dining area into the attached shop.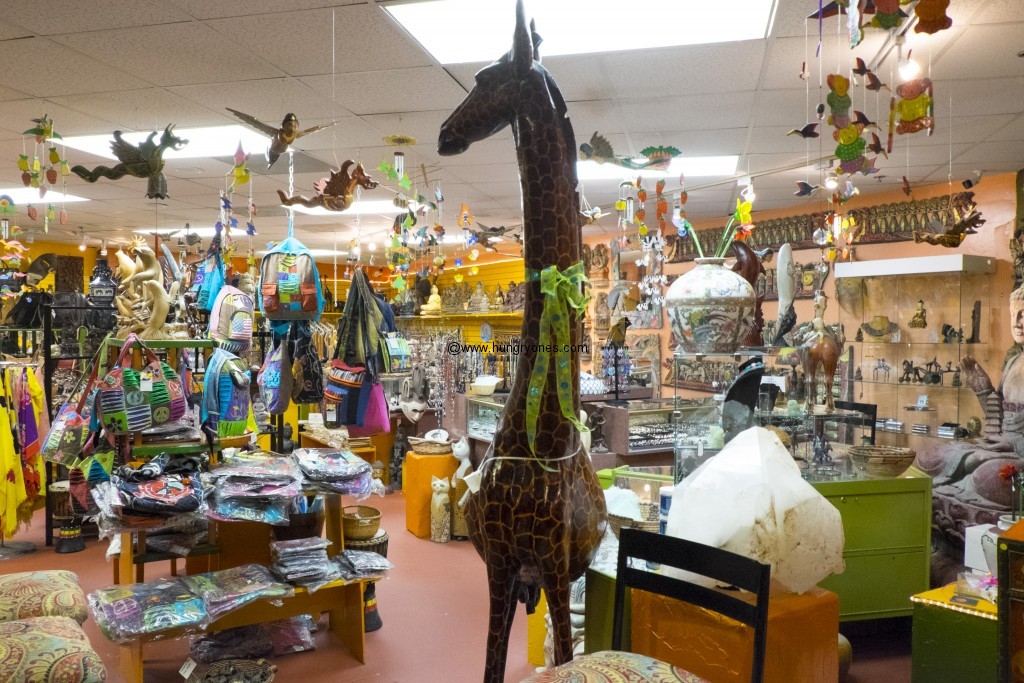 There are lovely items for sale here and I love the incense scent here.  After dinner and dessert the highlight of the evening was the exotic belly dancer.  Spinning and shaking to the music she was a blur of motion in the Tiffany lamp lit night.  Best dinner show ever!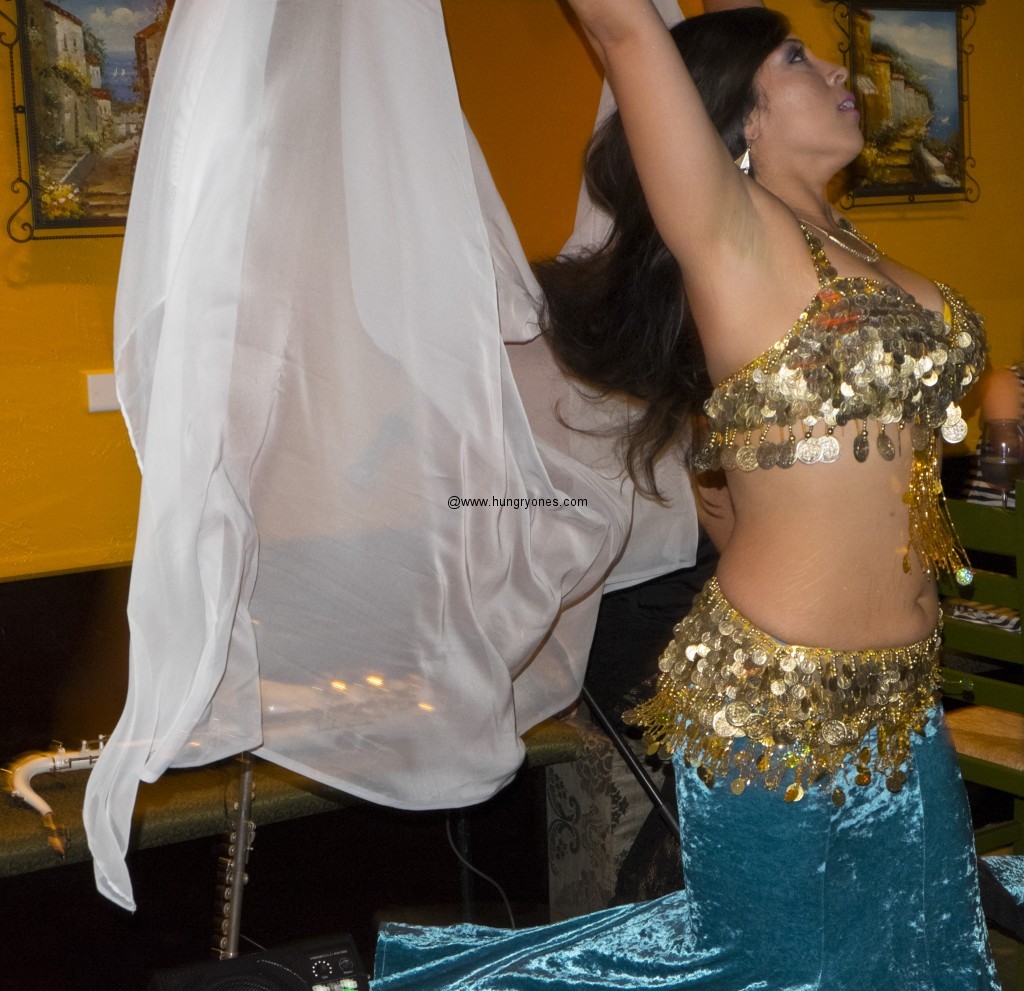 Thanks to Faye of fayesfork.com for getting us on the guest list.  This was our first media event to inaugurate our blog.  You are the best blogger ever Faye!  Faye wrote a review of this event too.  Thanks to the owners and staff  #Mazen106 for the amazing evening.  It was great socializing with new friends and seeing Faye of fayesfork.com, Lynn@oh-soyummy.com, and Annie again.  Thanks to Tiffany #DeliciousBuzz for organizing this cool event.
Soo
Mazen@106
300 Carlsbad Village Dr #106
Carlsbad, CA 92008
http://www.mazen106.com
Related